Making (and cracking) cascarones is a long standing tradition in some parts of the world. Cascarones is derived from the Spanish word for shell, or cascara. Cascarones or confetti eggs can best be described as a cross between a mini pinata and an Easter egg. Throughout Texas, the southwestern U.S. and Mexico, cascarones are a key part of spring celebrations and parades that take place around Lent.
Learn how to make cascarones confetti eggs that are sure to spice up any Easter celebration.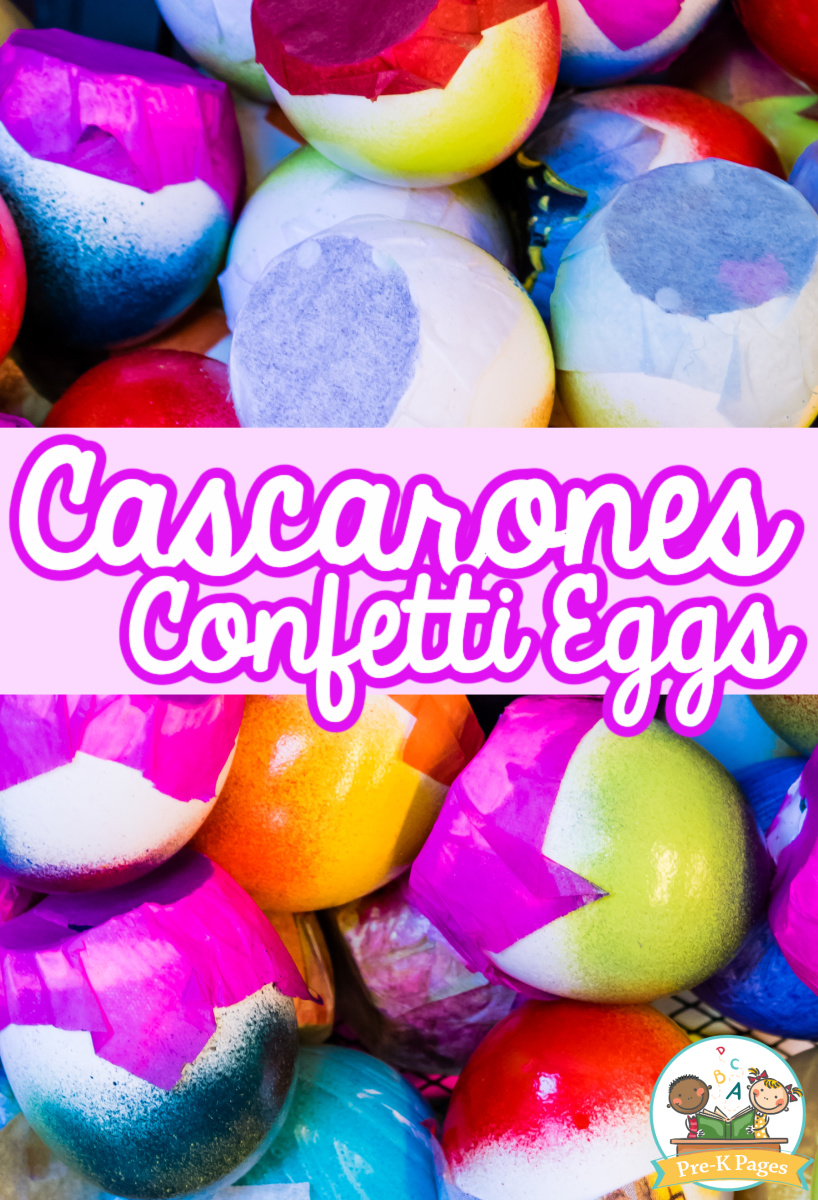 What are Cascarones?
You know what the word cascara means. Now let's take a closer look at the reason for making cascarones and how they work.
The shells of raw eggs are pierced and holes are created to drain the yolk and the egg white. For the most part, the eggs are dyed and decorated like traditional Easter eggs. The main difference is that you fill the hollow shells with paper confetti. Then you crack the eggs over the unsuspecting head of your relatives or friends and shower them with confetti.
What Is The Symbolic Meaning Of Cascarones?
It is believed that cracking cascarones over the head brings good luck.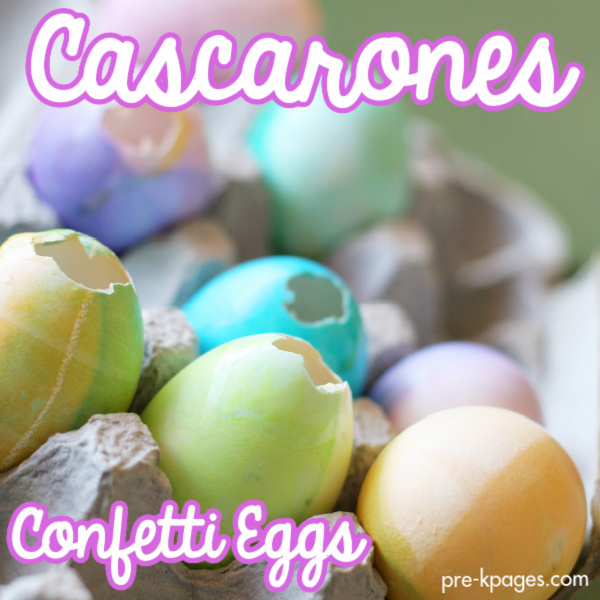 Historically speaking, the roots of cracking egg shells can be traced back to Asia, then to Marco Polo who brought the tradition to Europe. In the 1860's it is believed that the wife of French Emperor, Maximillan introduced the idea of cascarones to Mexico. After falling out of favor, this custom was revived in Texas and other parts of the southwestern U.S. in the 1960's, where it still remains a cultural tradition today.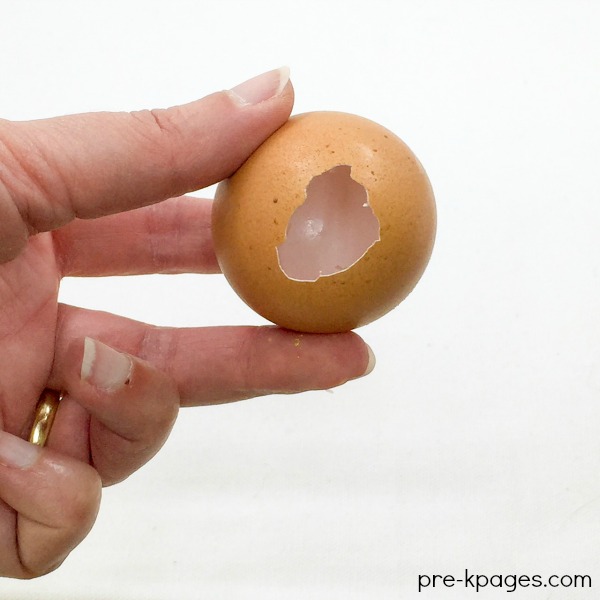 How Do You Make Confetti Eggs Step By Step?
You only need a few basic supplies to make your own cascarones.
Eggs
Bowl
Push pin
Scissors
Funnel
Paper confetti (or birdseed as an outdoor alternate)
Start by coloring or decorating your raw eggs to your liking. Some people prefer to decorate the eggs after they have been drained, do whatever works best for you.
When the eggs are decorated, use a push pin to carefully puncture the top of each egg and make a small hole. This is definitely a job for an adult. Kids can help with the decorating, filling, glue, and tissue paper. You will need to puncture the egg several times to make a hole large enough to allow you to fill the egg.
Next, pour the yolk and egg whites into the bowl and make something yummy with them- like scrambled eggs or a quiche! Then rinse the out the egg shells. And allow them to dry overnight if possible.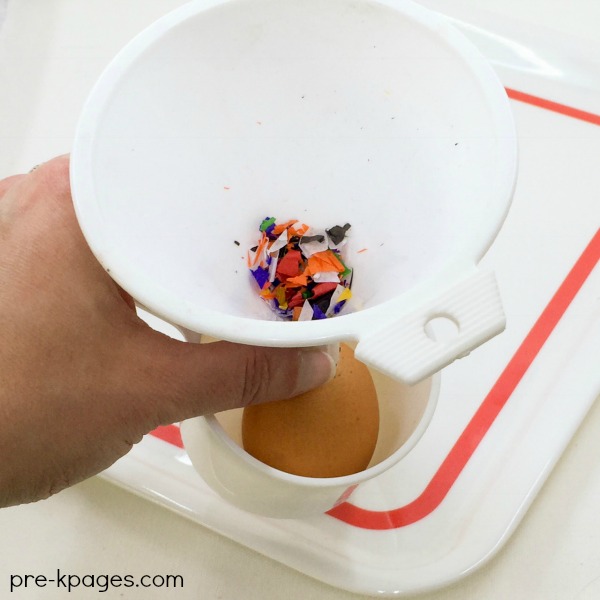 How to Make Cascarones
When your eggs are clean and dry, use a funnel or a piece of rolled up wax paper to fill the eggs with confetti. You can also fill the eggs with birdseed if you will be cracking them outdoors.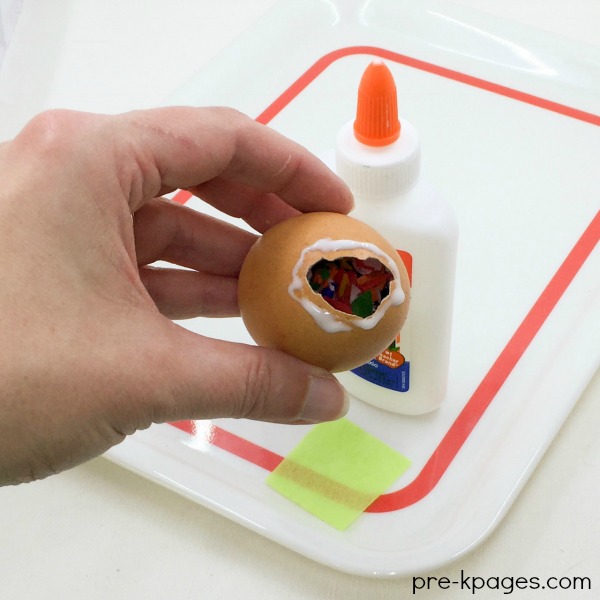 How to Make Confetti Eggs
After you have filled your eggs, squeeze a line of glue around the opening of each egg. Kids can help with this part.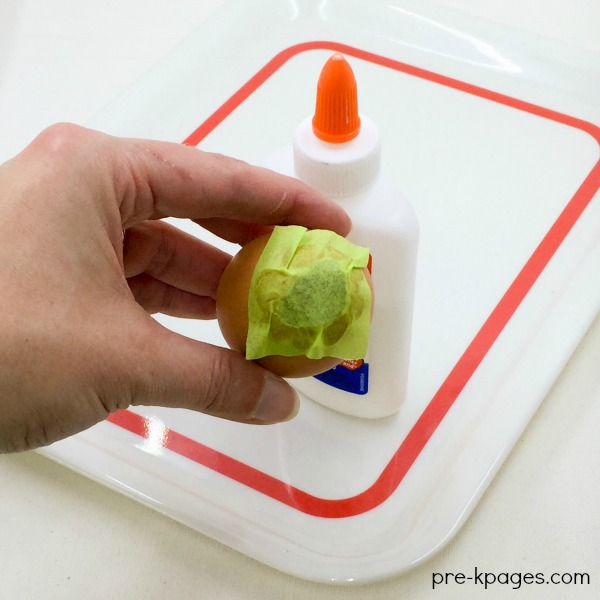 Mexican Confetti Filled Eggs
Cut out small squares of tissue paper and place them over the hole of each egg. Gently press the tissue paper down on top of the glue. Allow the confetti filled eggs to dry overnight before cracking.
Etiquette dictates that whomever is cracking the egg, cracks the egg in his or her hand, over the head of the other person to avoid injury before they are showered with the confetti.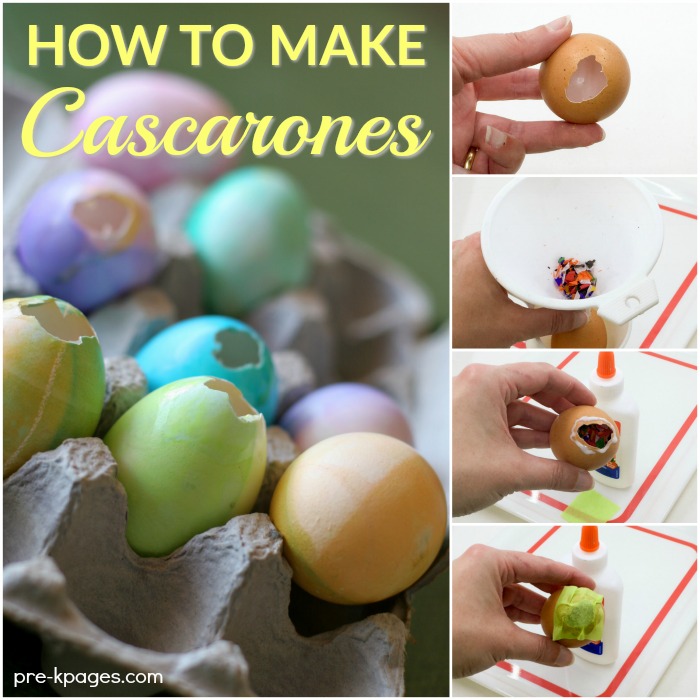 More Easter Ideas
Easter Sensory Bin for Preschool– This Easter sensory bin is super quick and easy to set up at home or in your classroom.
Easter Play Dough Counting Mats-A set of free Easter play dough counting mats to help your kids develop number sense and fluency within ten. Includes 10 printable color mats for you to use in your play dough center.
Easter Fine Motor Activities for Preschool-This Easter themed cutting skills tray will provide your kids with plenty of fine motor practice. These activities will help your kids build fine motor skills in fun and playful ways, so they won't even know they're learning.