St. Patricks Day is coming up! Are you planning a celebration and looking for fun snack ideas for your little leprechauns? You can add green food coloring to almost anything…or you can try out one of these creative snack ideas. The best part, these snacks are mess free, quick and tasty! Kids can help you make them, too.
Check out these mess free St. Patricks Day snacks ideas for your little leprechauns!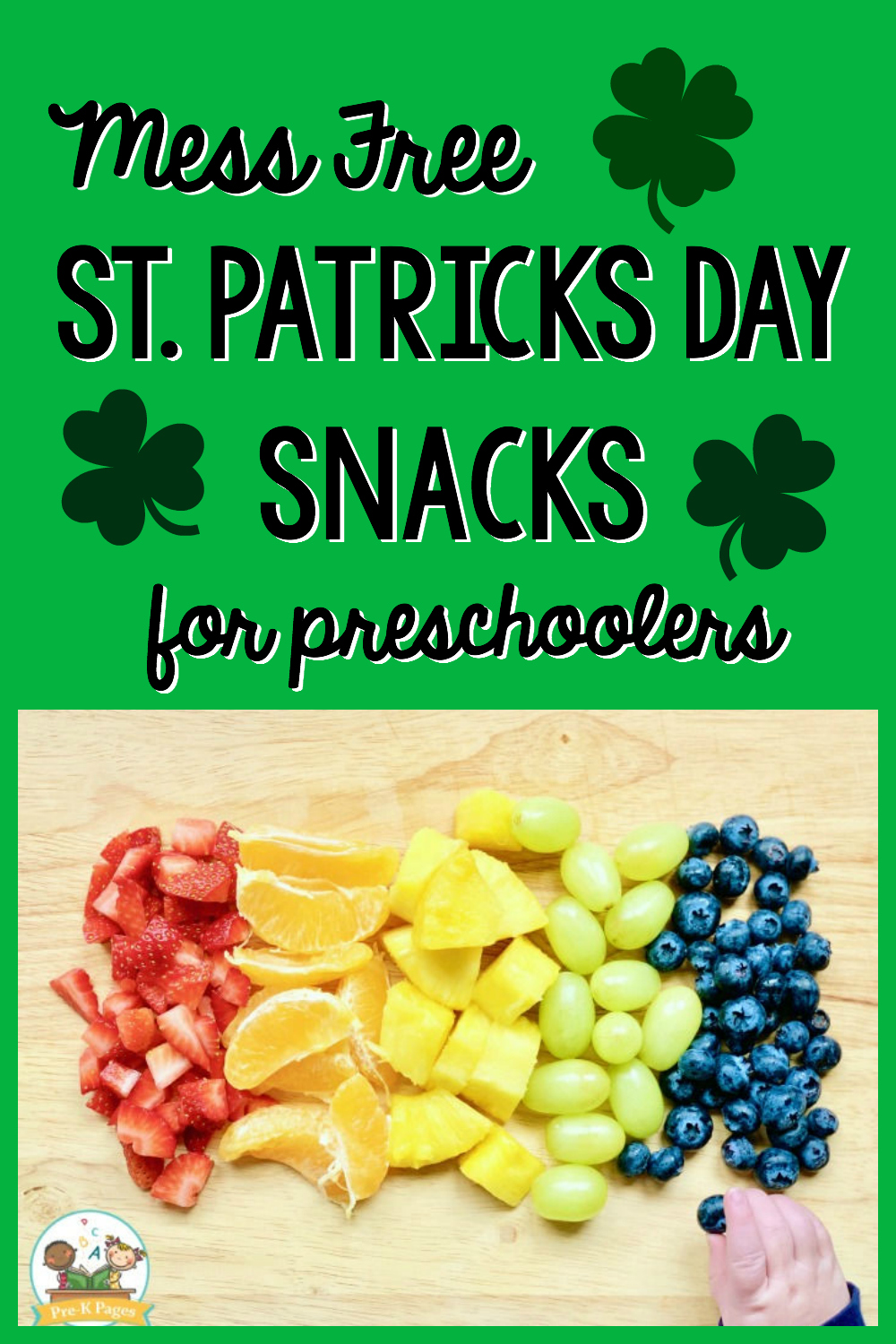 St. Patricks Day Snack Ideas
Pot Of Gold Snack Mix
Thank goodness for Lucky Charms! They are magically delicious for this recipe.
2 cups of Lucky Charms Cereal
1 cup of pretzels
1 cup of raisins or other dried fruit of choice
1 cup of oyster crackers
1 cup of chocolate chips
Pour everything into a bowl and mix together.
Four Leaf Clover Finger Jello
Finger Jello is easy to serve and eat plus. Lime jello and a 4 leaf clover cookie cutter make the perfect treat.
5 (.25 ounce) envelopes unflavored gelatin
2 1/2 cups cold water
2 (6 ounce) packages lime flavored Jello mix
1 cup of white sugar
2 cups of hot water
1 cup of cold water
Dissolve the unflavored gelatin in 2 1/2 cups of cold water in a bowl. Mix lime Jello, sugar, and hot water in a large saucepan. Bring to a boil. Stir the unflavored gelatin mixture into the boiling mixture. Mix until everything is completely dissolved. Remove from heat. Add 1 cup cold water into mixture. Pour mixture into a 13×9-inch dish and refrigerate until Jello is firm. Cut out shapes and store in fridge.
Use a smaller sized cookie cutter to cut down on gelatin waste.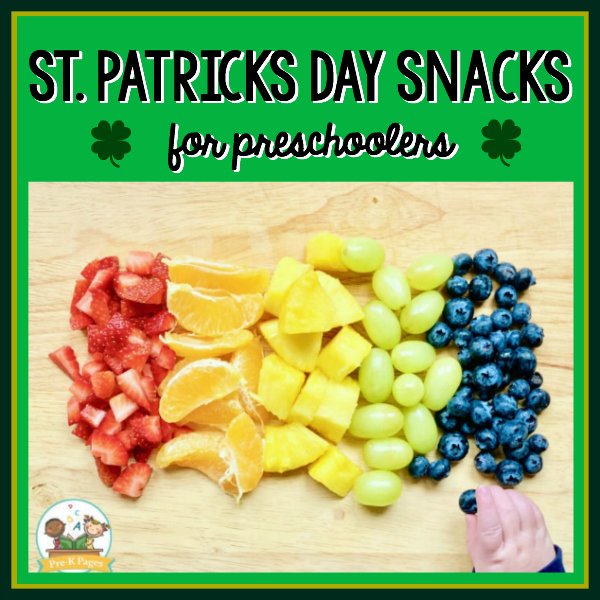 Snacks for St. Patrick's Day
A Bit O' Green
Little leprechauns need their veggies. Green veggies are the way to go for this St. Patricks Day idea!
Create a "4 leaf clover" veggie platter with:
Cucumbers
Green bell peppers
Celery stalks
Now assemble the veggies to look like 4 leaf clovers. Slice cucumbers into circular discs. Cut bell peppers and celery into thin strips. Lay cucumber discs flat on top of the plate. Place bell peppers and celery stalks under the cucumber, like stems.
Magical Rainbow Fruit Kabobs
At the end of every rainbow is a pot of gold! Recreate this St. Patty's Day theme with fruit kabobs!
Long wooden skewers
Fruit for each color of the rainbow
Red: strawberries, apple chunks, watermelon
Orange: cantelope, orange slices
Yellow: banana, pineapple
Green: kiwi, green grapes, muskmelon
Blue: blueberries
Purple: red grapes
Slice fruit into chunks. Arrange fruit on the skewer to make a rainbow. Put chunks of pineapple in a bowl and place in the middle of a plate. Arrange the fruit skewers around the pot of gold.
These mess free snacks will bring you a lot of luck for your St. Patty's Day party, easy to make, easy to clean-up and oh so yummy! Your little leprechauns will gobble them up!
Contributed by Elizabeth Purpero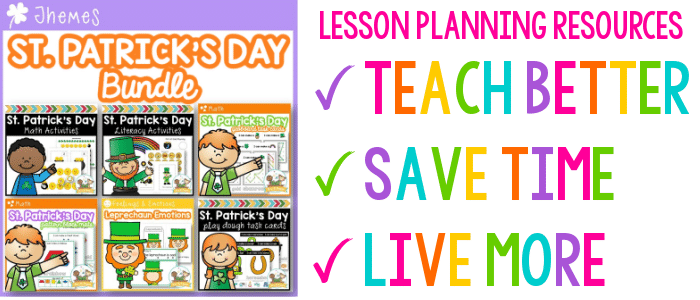 More St. Patrick's Day Ideas