Here are ten of my favorite St. Patrick's Day books to read aloud to young children in preschool or kindergarten.
Since non-fiction is an important part of the Common Core State Standards, this list includes both fiction and nonfiction titles. Read these books with your children as you explore St. Patrick's Day this March.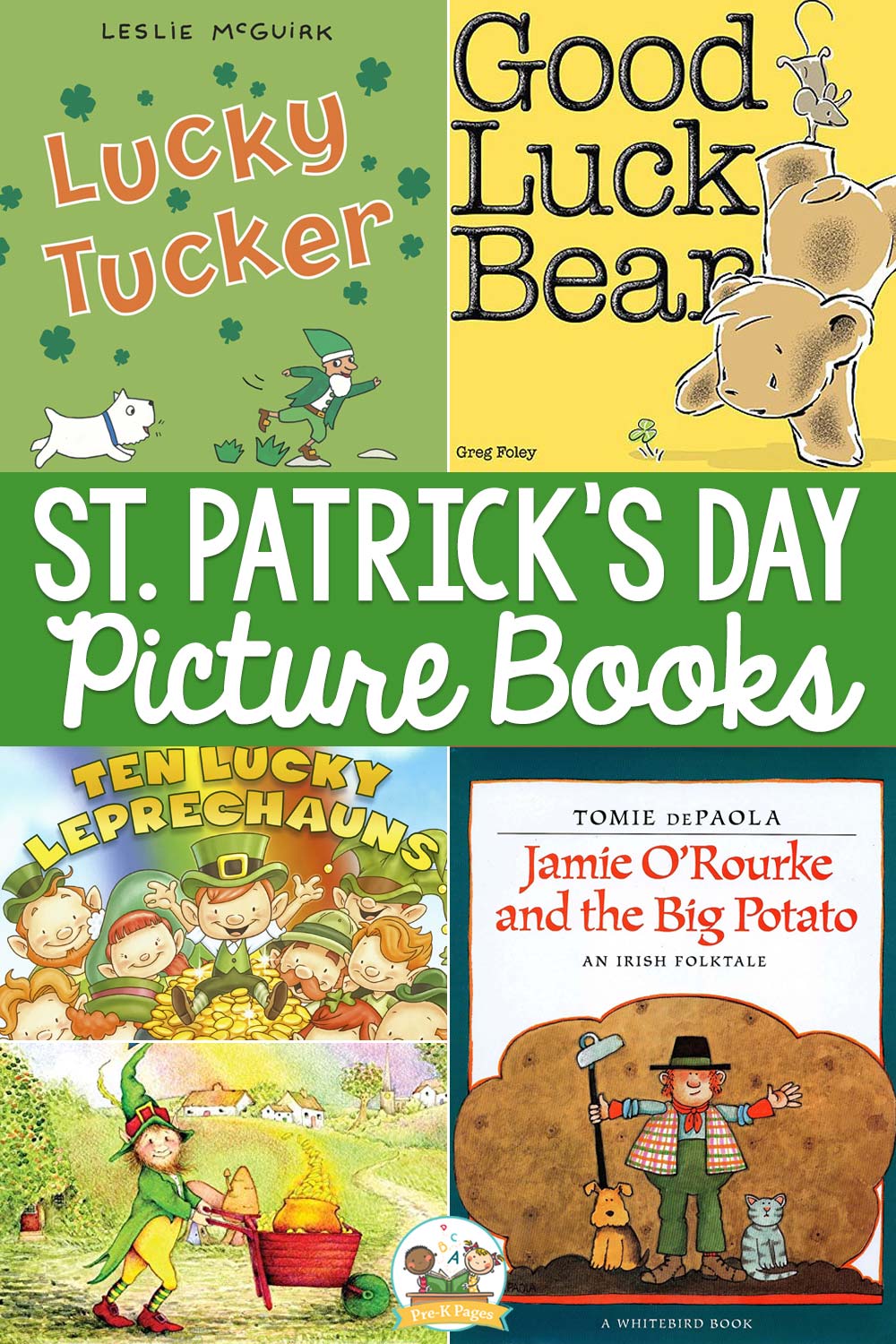 St. Patrick's Day Books
Good Luck Bear by Greg Foley
Bear searches for a clover with four leaves so he will be lucky.
Jamie O'Rourke and the Big Potato by Tomie DePaola
Jamie O'Rourke catches a leprechaun. Instead of a pot of gold, he takes a potato seed that will grow a big potato. But when the potato grows, it causes some trouble.
Leprechauns Never Lie by Lorna Balian
Ninny Nanny and Gram catch a leprechaun and search for his gold. They look everywhere the leprechaun says but find no gold. Is the leprechaun lying or just forgetful?
The Leprechaun Trap by David and Kelly Clinch
A leprechaun arrives every March and causes trouble for a family. Will the children catch the leprechaun and get his gold?
Lucky Tucker by Leslie McGuirk
Tucker wakes up a day that starts out not so great. He rolls in a bed of clover to change his luck.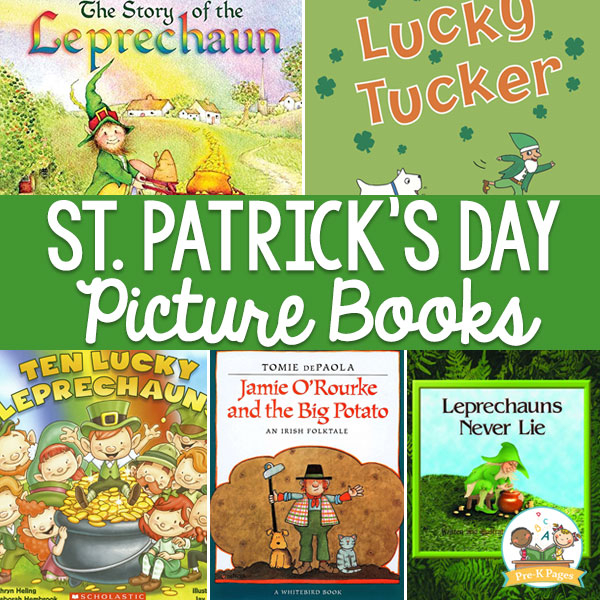 The Naughty Leprechaun Story by Stephanie Hicks
Twin leprechauns Liam and Leyland visit each night in March, leaving treasures or pranks behind. This book tells of the naughty leprechaun tradition and how to incorporate it into your classroom or home.
Ten Lucky Leprechauns by Kathryn Heling and Deborah Hembrook
A fun rhyming books that counts leprechaun friends up to ten.
St. Patrick's Day by Dorothy Goeller
Photos of St. Patrick's Day symbols and very simple text.
The Story of the Leprechaun by Katherine Tegen
A leprechaun lives near a village and makes shoes for the people. He gathers his payment in gold. A man wants to take the leprechaun's gold. Can he keep it safe?
What is St. Patrick's Day? by Elaine Landau
Questions about St. Patrick's Day and its traditions are answered in this easy-to-read book.
St. Patrick's Day Activities To Go Along With These Books
If you teaching a St. Patrick's Day themed lesson then you might enjoy including one of these activities to follow up with one of these books in your pre-K or kindergarten classroom.
St. Patrick's Day Bingo – Free printable bingo game for a St. Patrick's Day theme or party in your preschool, pre-k, or kindergarten classroom. Includes both a black and white and a color version!
St. Patrick's Day Play Dough Counting Mats – Free St. Patrick's Day theme play dough mats to help your kids develop number sense and fluency within ten. Includes 11 printable color mats for you to use in your play dough center.
St. Patrick's Day Fine Motor Activities for Preschoolers – There are plenty of ways to develop fine motor skills with a thematic twist. Here are some fun fine motor activities you can do with your kids at home or school for St. Patrick's Day!
St. Patrick's Day I-Spy Activity – Your kids are going to love this Rainbow I-Spy bottle for St. Patrick's Day! Shaking the bottle and searching for the objects hiding in the rainbow is only half the fun, I also created a printable that will help your kids practice identifying beginning sounds.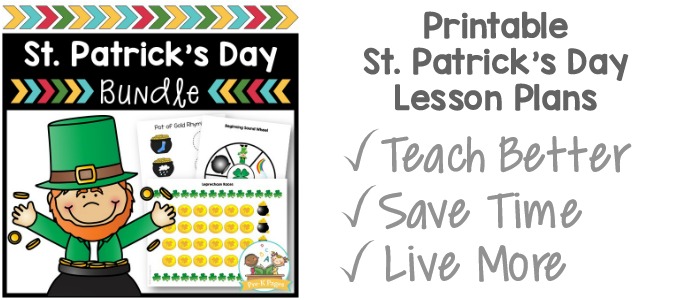 More Children's Book Lists