Do your kids like playing and learning with sensory bins? This rainbow sensory bin is super easy to make and it's also a great addition to a rainbow, color, or St. Patrick's Day theme. Use it with or without the gold coins.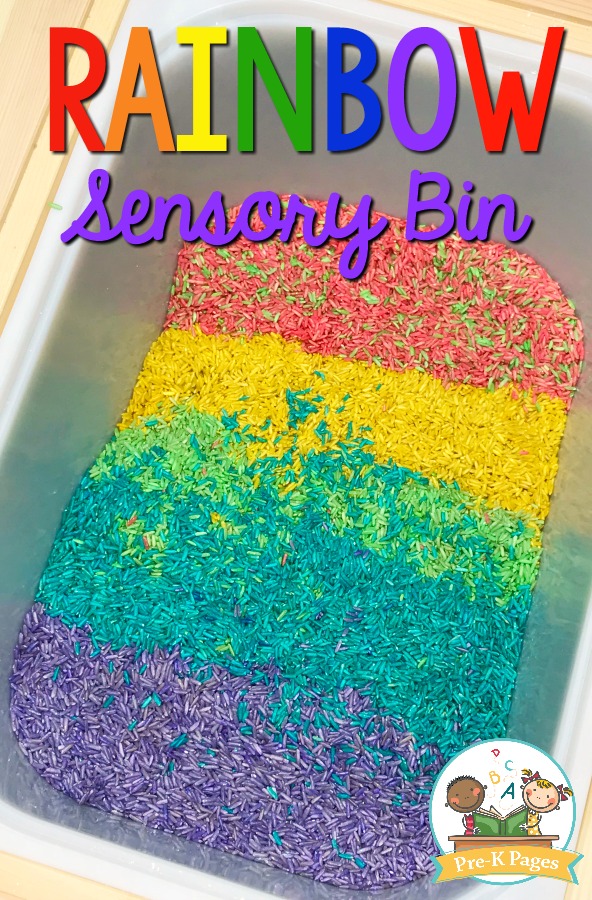 Rainbow Rice Sensory Bin
Here's what you'll need to set-up this fun sensory experience in your own classroom. If you're new to the world of sensory bins be sure to check out my introduction HERE.
Supplies
Rice
Plastic Gallon Bags
Wax Paper
Optional: Plastic Gold Coins
Optional: Permanent Marker
You can invite your students to help you color the rice for a fun science experiment.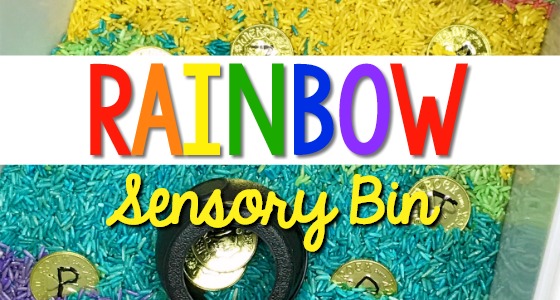 Start by pouring one bag of dry rice into a plastic gallon bag.
Next, squirt a good amount of liquid watercolor into the bag and mix. You'll know if you don't have enough liquid watercolor if your rice isn't brightly colored after mixing.
Continue pouring rice into the plastic bags and adding liquid watercolor until you have one bag of each color of the rainbow.
Then, spread wax paper out on a table and dump the bags of colored rice on top to dry. The liquid watercolors dry very quickly in about 30-60 minutes depending on the climate where you live.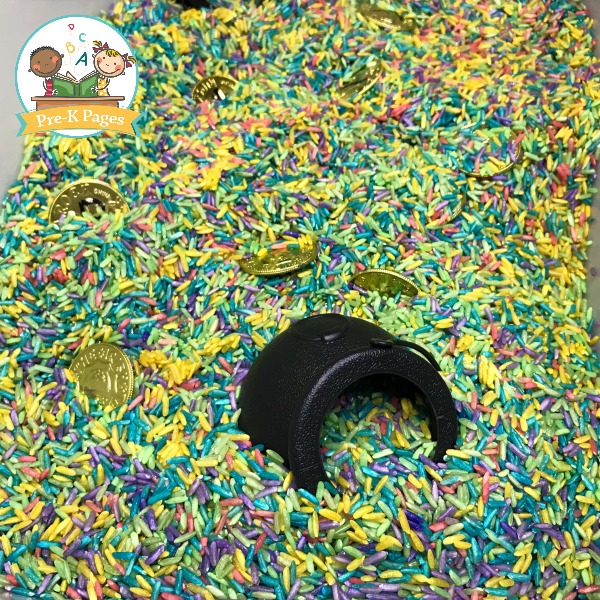 Your kids will love the vibrant, beautiful colors in this sensory bin, but don't expect it to stay pretty for long! As the kids dig in and start to explore the rainbow rice, they will mix the colors – and that's fine.
Ask your kids open-ended questions as they play in the rainbow sensory bin like, "How does it feel?"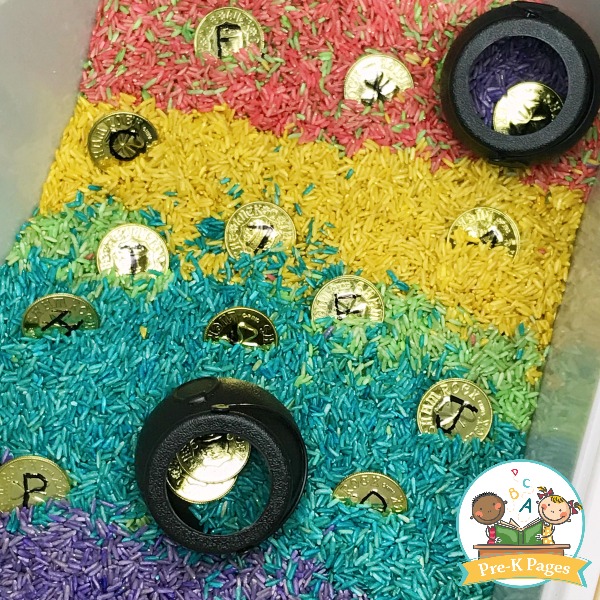 For an extra St. Patrick's Day twist, you can add some gold coins to your sensory bin. Your kids will love "discovering" the hidden treasures in the colorful rice.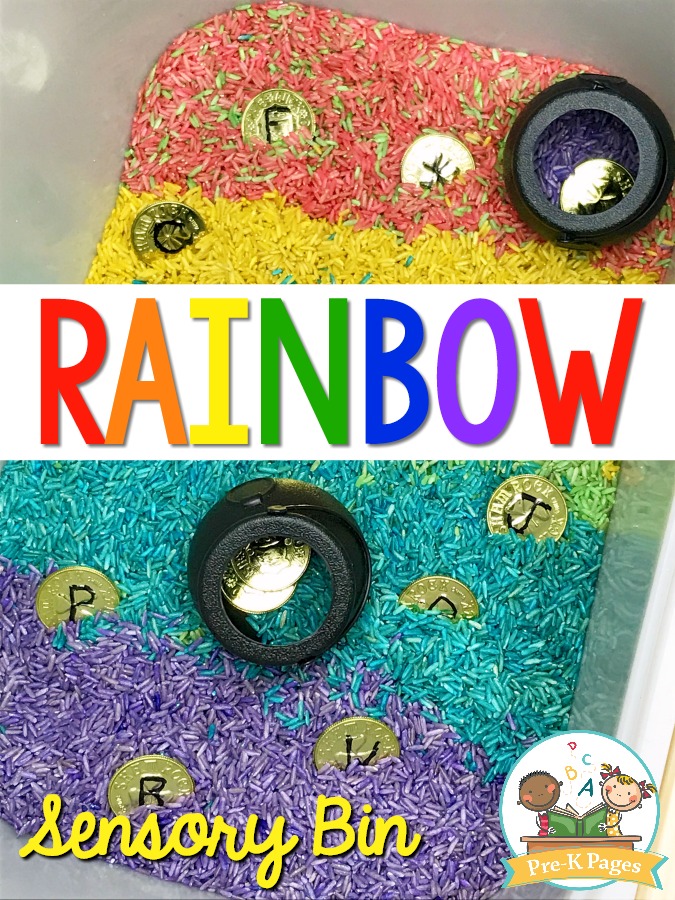 You can even take it a step further and write letters of the alphabet (or even numbers!) on the plastic coins.
Invite your kids to match the gold coins with letters to an alphabet chart or use one of these sensory bin letter hunt sheets.
More Sensory Bin Ideas