Are you planning a pond unit this spring? If so, you'll want to make this easy and yummy snack with your preschoolers! There are a lot of fun activities to do for a pond unit, but don't forget to do a fun themed snack. We all know that preschoolers LOVE snack time!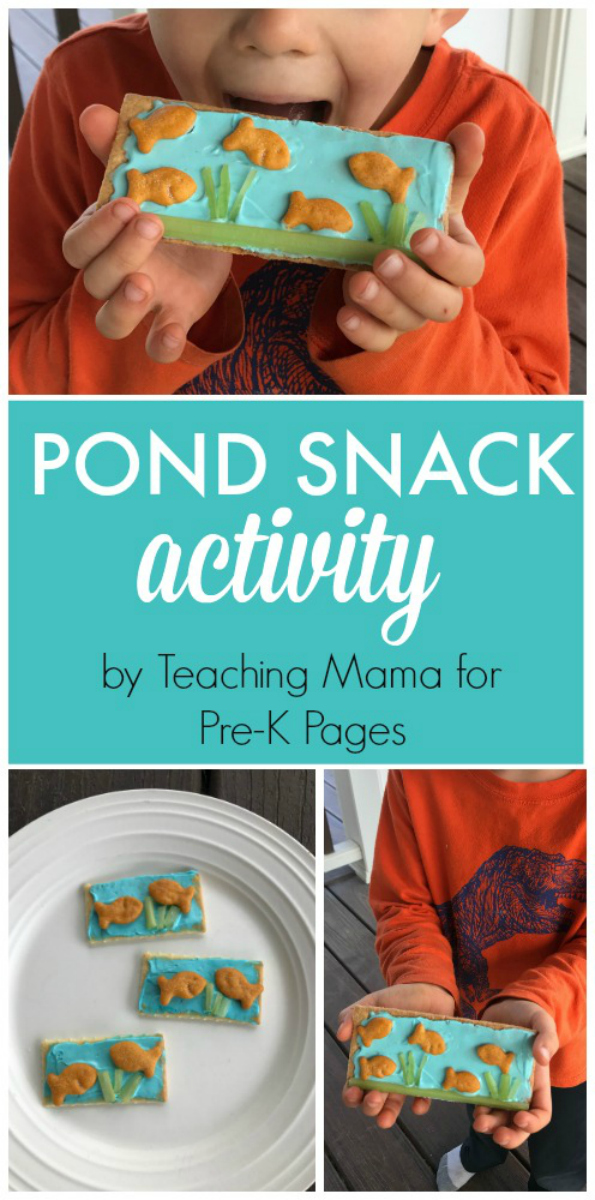 Pond Theme Snack Activity
When learning about ponds, preschoolers can learn that fish live in ponds and there's usually algae or seaweed in the water. Of course there is much more inside of a pond, but these are the basics. For this snack, you'll make a cute pond scene on top of a cracker.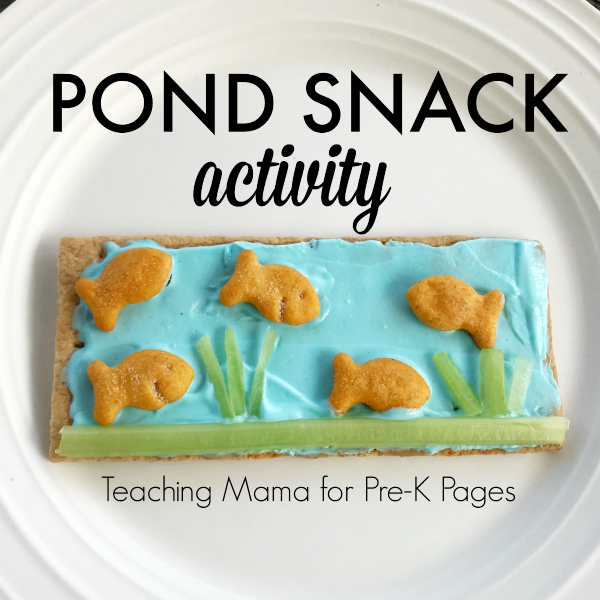 I made two variations of this snack. The one on the graham cracker has a sweet taste and the one on the salt cracker has a salty taste.
The Sweeter Version
Here's what you need:
Graham crackers
Yogurt
1-2 drops of blue food coloring
Fish-shaped crackers
Celery
Knife
Plate
To make the sweet version, begin by mixing yogurt with 1-2 drops of food coloring. I tried to use cabbage to make a blue color as an alternative to food coloring, but it didn't turn out. You could also use the Color from Nature Food Colors by McCormick to color the yogurt.
Spread the blue yogurt onto the graham cracker. Add thin strips of celery on the bottom of the cracker and arrange small pieces to look like seaweed. Lastly, arrange fish-shaped crackers on top of the cracker. Make sure to have your preschoolers help make this snack! They'll love making this snack in their own version.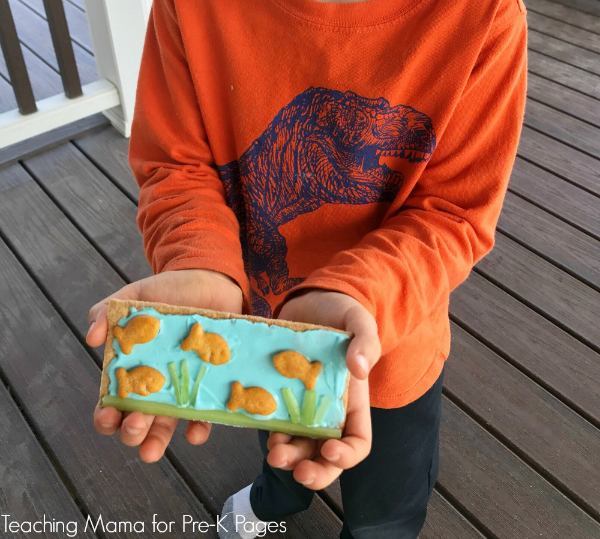 The Salty Version
Here's what you need for the salty version:
Club crackers
Cream cheese
1-2 drops of blue food coloring
Fish-shaped crackers
Celery
To make the salty version of this snack, you'll follow the same steps but use cream cheese instead of yogurt. The cracker size is smaller, so you'll have bite-sized snacks instead of a big cracker.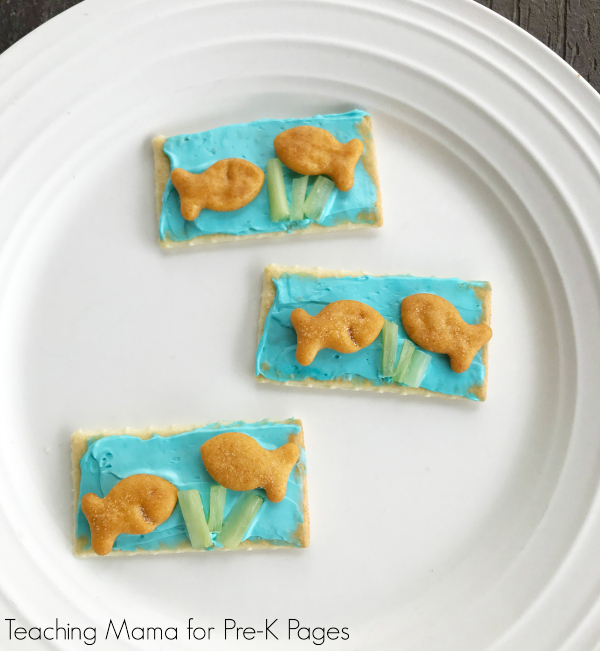 I think both snacks turned out cute and were definitely kid-approved! My preschooler thought the salty snack was the best.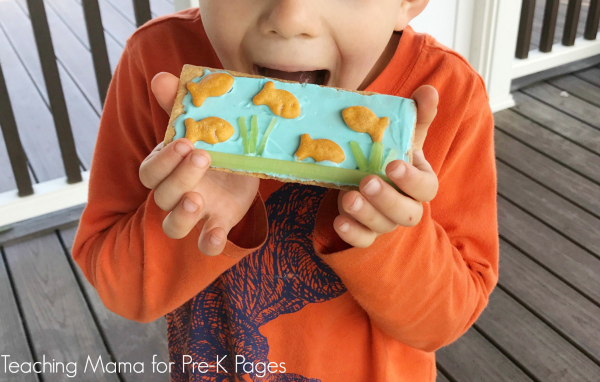 Hope you'll try this snack for your pond theme. Or just for fun!
BIO: Angela is the writer and creator at Teaching Mama, where she shares hands-on learning activities for babies, toddlers, and preschoolers. She is a former teacher, turned stay-at-home-mom to 3 wonderful boys. One of her favorite ways to teach the alphabet is through her alphabet letter formation rhymes! You can connect with her on Facebook, Pinterest, or Instagram.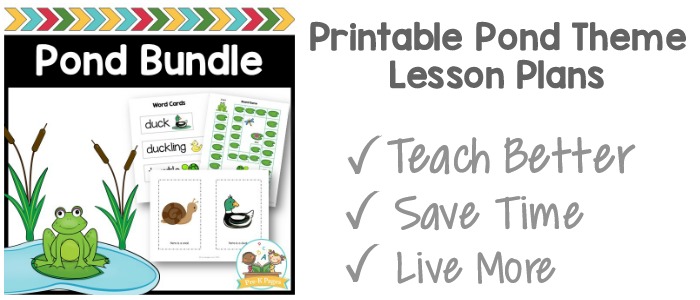 More Pond Ideas