Do your kids love hands-on sensory activities? Then they'll love learning about frogs and pond life with this frog sensory bin. This sensory play experience is perfect for a pond theme in your preschool or kindergarten classroom.
Frog Sensory Bin
If you're a newbie to the wonderful world of sensory bins, you can learn all about the how, why, and the what of sensory play here.
Young children learn best when they can touch and explore the items in a sensory bin with their hands.
There are no set expectations for using the materials inside a sensory bin. Just invite your little learners to use their senses to explore the materials inside the sensory bin in whatever ways they would like (within reason, of course.)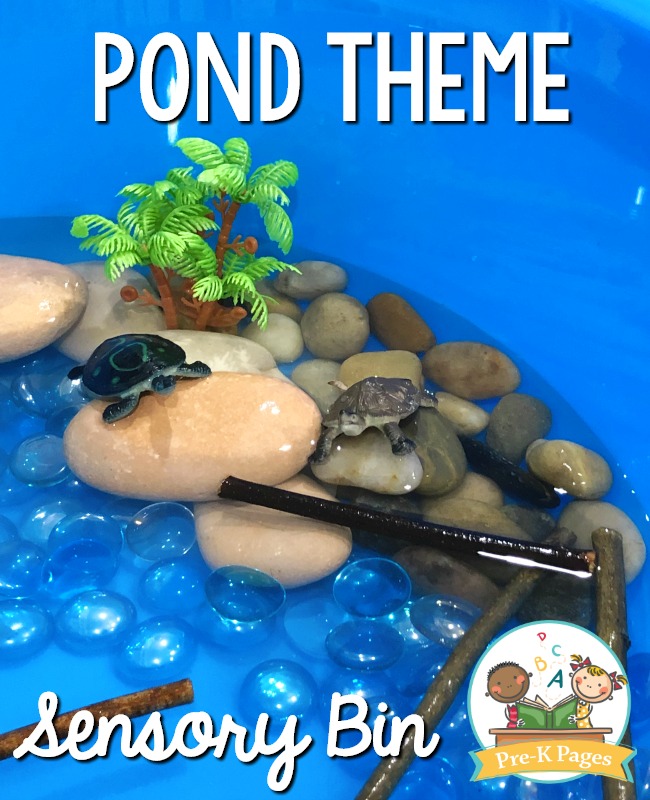 Frog Pond Sensory Play Supplies
To prepare your frog sensory bin you'll need to gather your materials first. Here are the things I put in my bin, but you can use whatever you prefer or have on-hand.
The blue bowl pictured here was found at the local dollar store. If you don't have a blue bowl, you may consider using blue water beads instead. Another option is to use liquid watercolor to turn the water blue.
You can use the green craft foam to cut out lily pads if you would like to add them to your pond. Unfortunately, my frogs were too tall for the foam lily pads and kept falling over. If your frogs are more realistic they will probably work well on the foam pads.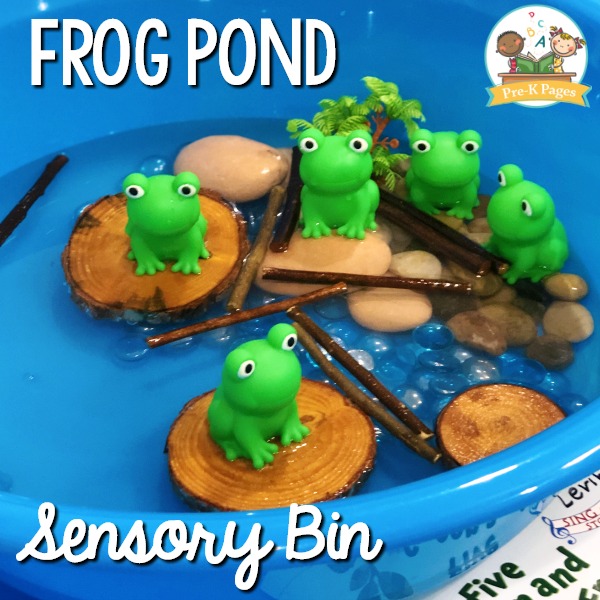 Frog Sensory Bin Set Up
Use a tray of some kind to organize your frog pond materials in preparation for introducing it to your children.
Then, read the rhyme Five Green and Speckled Frogs aloud during your whole group time and sing the rhyme with your kids a few times.
Next, introduce the tray of pond items to your students after you've finished reading the book and singing the song. Pass the tray around the group so each child can have a turn to touch and feel the materials and ask questions.
Ask your students questions about the items on the tray such as, "How does it feel?" or "What do you think you can use that for?"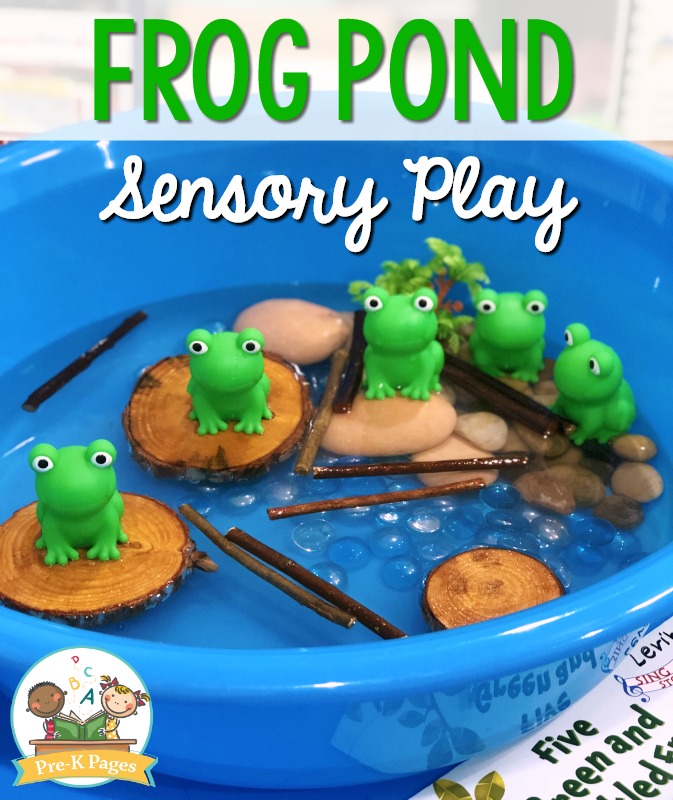 Pond Sensory Play
After you've read the book aloud and introduced the materials during your whole group time, show your kids how to use the materials in the shallow bin of water.
Demonstrate how they can re-arrange the materials and place the frogs and turtles in the pond however they like, which is a great way to develop fine motor skills.
As they put the frogs and turtles in the pond they'll also be practicing important counting and one-to-one correspondence skills.
The wood slices are perfect for the frogs to float on. You could even turn this into a science experiment about items that sink and float.
Don't get discouraged if your kids just want to play in the water without counting the frogs and turtles, they'll still be getting lots of important fine motor practice when they manipulate the pond life, rocks, gems, and sticks.
The most important thing about open-ended sensory play experiences is that your kids are learning through play while having fun!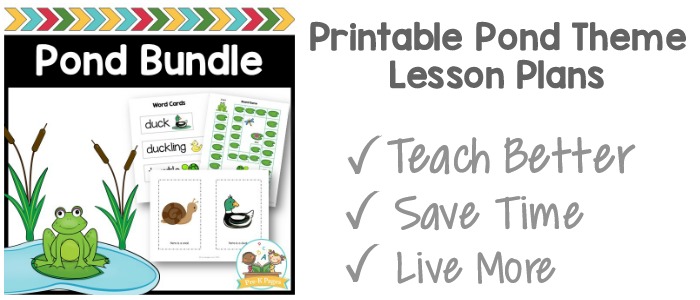 More Pond Ideas