The vehicles and tools involved in construction can be fascinating to preschoolers. If you are exploring a construction theme or community helpers theme, books about construction sites, vehicles, and workers make a great support.
This book list contains some fiction and nonfiction books to supplement your classroom library. Check out online used book sellers or your local library to keep your costs down while providing great literacy learning for your preschoolers.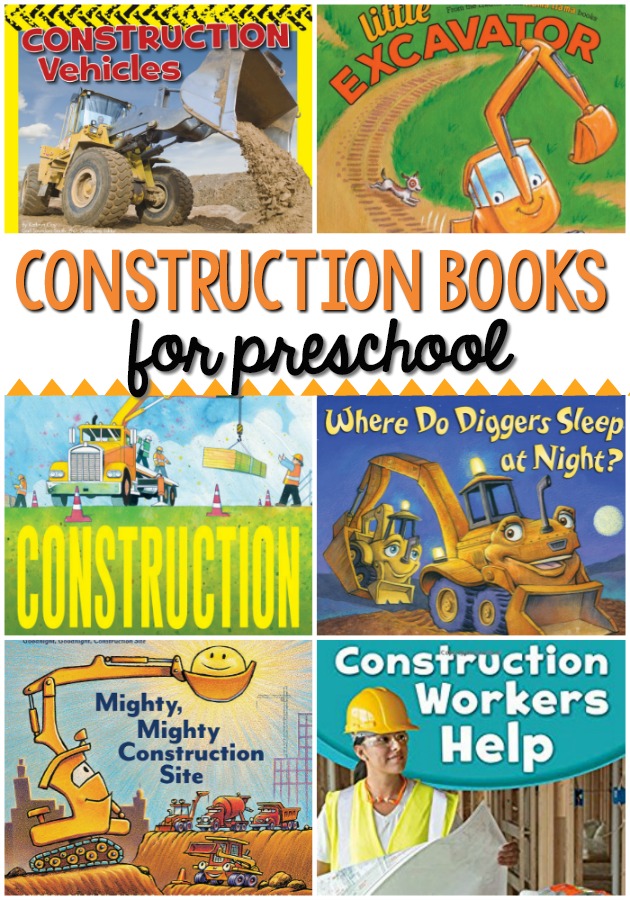 Construction Books For Kids
Goodnight, Goodnight, Construction Site by Sherri Duskey Rinker
It's the end of the day and time for the construction site to shut down. The rhyming text in this book focuses on each type of truck, what it does, and then sends it to bed.
Mighty, Mighty Construction Site by Sherri Duskey Rinker
The crew awakes to take on another building job. But this one is a very large one. They call another crew to join them. The rhyming text introduces more construction vehicles and the concept of cooperation to get a job done.
Little Excavator by Anna Dewdney
Little E tries to do the jobs of the big trucks but he's too small. But at the end of the day, there's a job just right for a small guy to do.
Roadwork by Sally Sutton
Simple text and illustrations show the building of a road from beginning to end.
Where Do Diggers Sleep at Night? by Brianna Caplan Sayres
The trucks at night do familiar things–put away toys, ask for one more story, brush teeth, and so forth. A fun book with a truck theme.
Dig Dig Digging by Margaret Mayo
All kinds of trucks do all kinds of work all day long.
Digger Dozer Dumper by Hope Vestergaard
Poems about all kinds of trucks and the work they do.
Backhoe Joe by Lori Alexander
Nolan finds a stray backhoe and wants to adopt him. He begins to train the backhoe. Then he sees a flyer for someone missing a backhoe. What will Nolan do?
One Big Building by Michael Dahl
This counting book follows a crew building a 12-story building. Children will enjoy counting and finding the numbers hidden in the illustrations.
Construction by Sally Sutton
The simple illustrations and text show the construction crew busy again, this time building a library.
Demolition by Sally Sutton
The crew takes on the task of tearing down a building and hauling away the materials. What will they put in the space?
Tip Tip Dig Dig by Emma Garcia
"What can we do with all this mess?" The trucks come in and do all their jobs to turn the mess into something much more fun.
Road Builders by B.G. Hennessy
It takes many kinds of trucks to build a road. This book follows the process and introduces all kinds of trucks.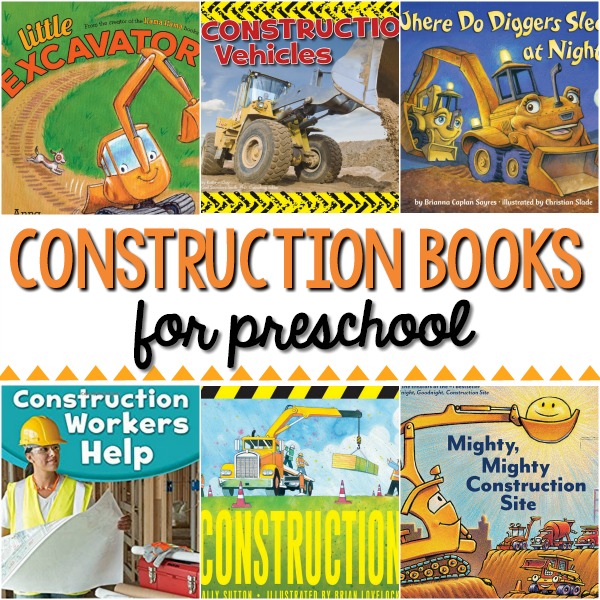 Books About Construction For Preschool
A Day in the Life of a Construction Worker by Heather Adamson
Photographs and text (with great vocabulary words) tell about the work of a construction worker and what he does throughout the day.
Dump Trucks by Kathryn Clay
Photographs and simple text include information about dump trucks and what they can do.
Cranes by Kathryn Clay
Simple text with clear photographs give preschoolers a look at a crane as it lifts loads high.
Backhoes by Kathryn Clay
Discover more about backhoes and their parts in this book with great photographs and easy-to-read text.
Bulldozers by Kathryn Clay
See a bulldozer at work in photographs and read about its work with the simple text.
Diggers by Kathryn Clay
Explore diggers with easy-to-understand text and simple photographs.
Excavators by Kathryn Clay
The excavator is an important vehicle on a building site. Discover more about it with photographs and clear text.
Concrete Mixers by Kathryn Clay
With photographs and simple text, this book introduces preschoolers to concrete mixers and what they do.
Construction Vehicles by Kathryn Clay
An overview of all kinds of construction vehicles, with photographs and easy text.
Construction Workers Help by Tami Deedrick
A look at the work of construction workers through photographs and simple text.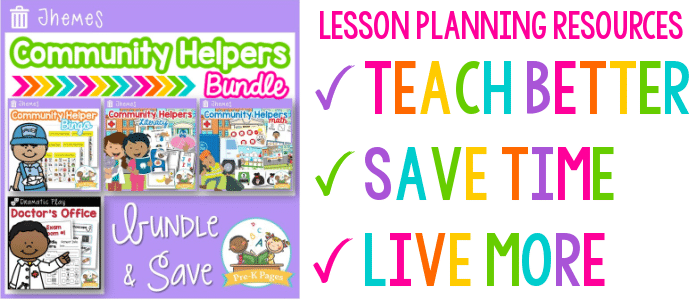 More Book Lists