Invite kids to create with this open ended Spring or Easter process art invitation. Instead of creating a craft that is designed to look like the teacher's sample, preschoolers can paint with the materials provided in any way they'd like to focus on the process.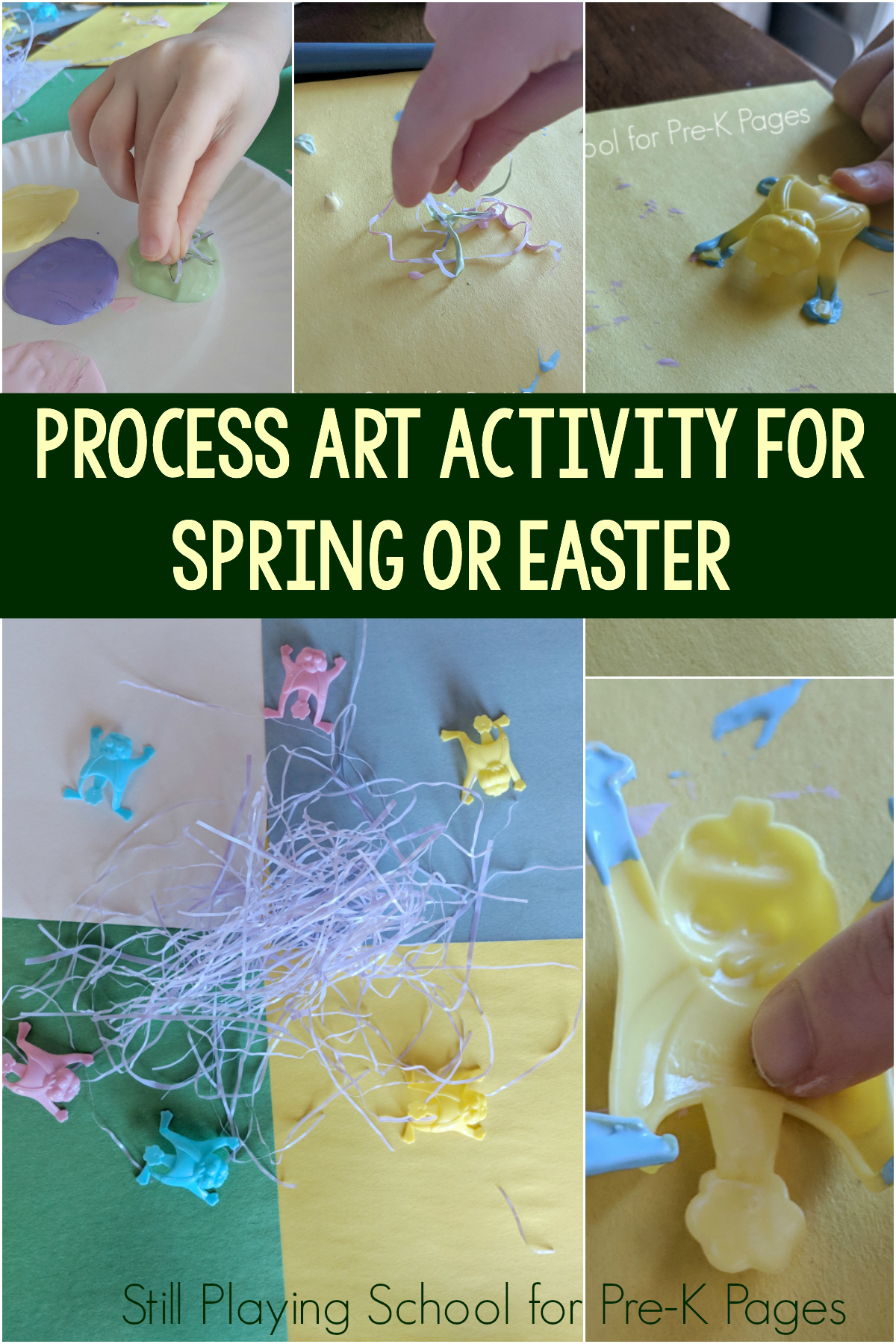 Spring Process Art
Process art focuses on the experience instead of the product at the end. Teachers provide the artistic materials and tools. Preschoolers experiment with techniques instead of following step by step directions. Any preschool theme can be adapted to allow for process focused art opportunities!
You will need:
Paper
Paint
Easter and/or spring themed materials (We used Easter grass and plastic jumping bunnies!)
Process art is all about presenting materials. We chose pastel colored paper and paint. Combined with plastic bunnies that jump with the flick of a finger and biodegradable Easter grass, what preschooler could resist? (Instead, you may want to use jumping frogs and plastic lily pads.)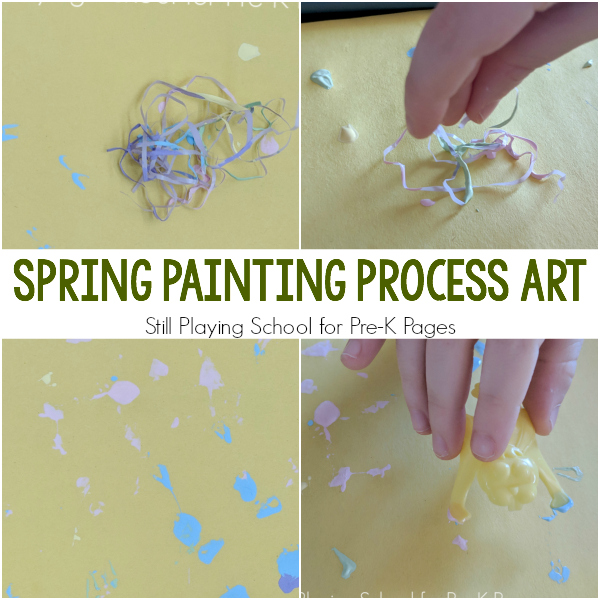 Spring Process Art Activity
Place paint into trays. We used paper plates. Since these bunnies like to move (and so do preschoolers) you may need to protect your art area. Another option is to take this art activity outside. Yay, Spring!
The beauty of process art is that you never know how the kids will create. Try to say yes to as much as possible while keeping the kids safe. We had some bunny paws stamping and some painting with Easter grass which adhered to the paper when dry.
What else can you add to your art center for spring to create process art invitations for kids?
BIO: Devany LeDrew is a former kindergarten teacher who writes at Still Playing School where she shares play based learning activities. She is collaborating with Pre-K Pages to bring you an entire year of process art ideas for preschoolers! Follow Still Playing School for more engaging educational ideas on Facebook, Instagram, and Pinterest!
More Spring Ideas