Creating a number web can be such fun. Adding a spider theme (or other theme) to number activities can create more interest for kids.
In this activity, children will identify and match numerals. This fun lacing activity can be used for Halloween or other spider-related themes.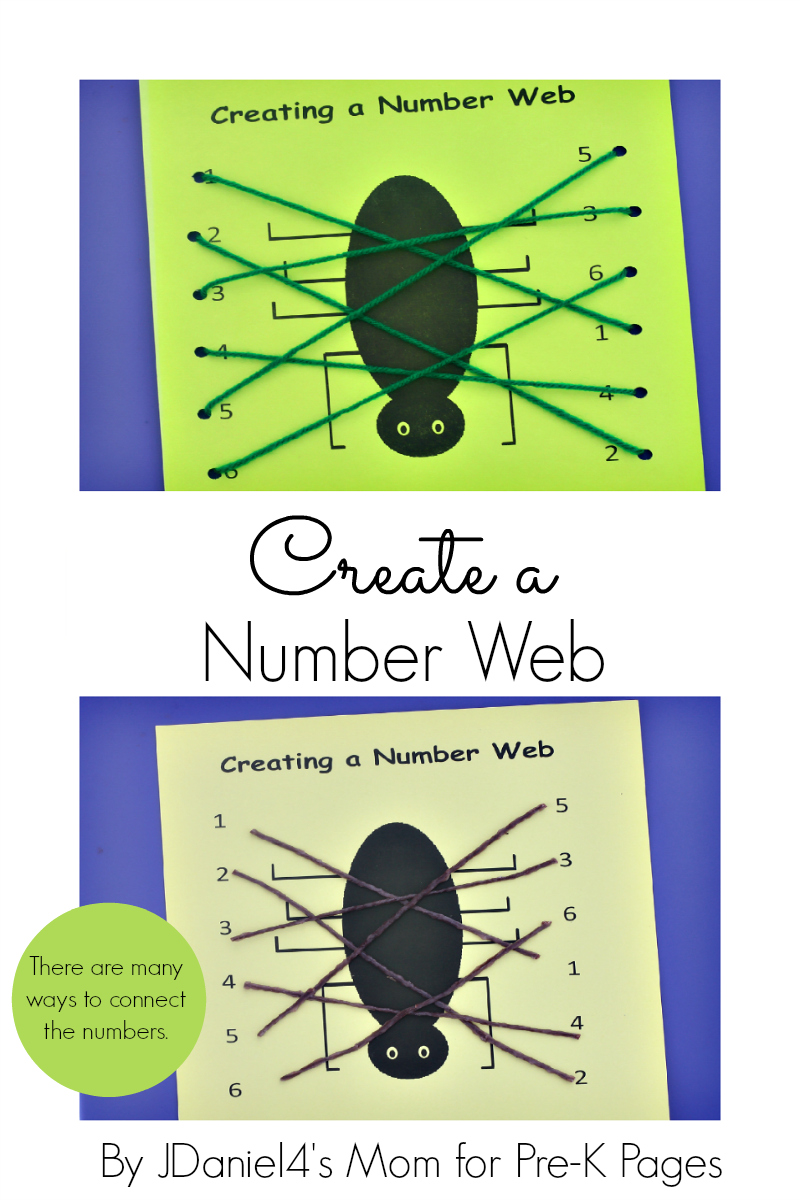 Preparation
For this spider activity, you just need a few simple materials.
Supplies:
Number Web Page (printable)
Card stock or other heavyweight paper
Hole punch
Print a copy of the Number Web page for each child; use thicker paper like cardstock for more durability. Punch a hole beside each numeral on the page. Older children can punch the holes themselves and it's great fine motor practice too.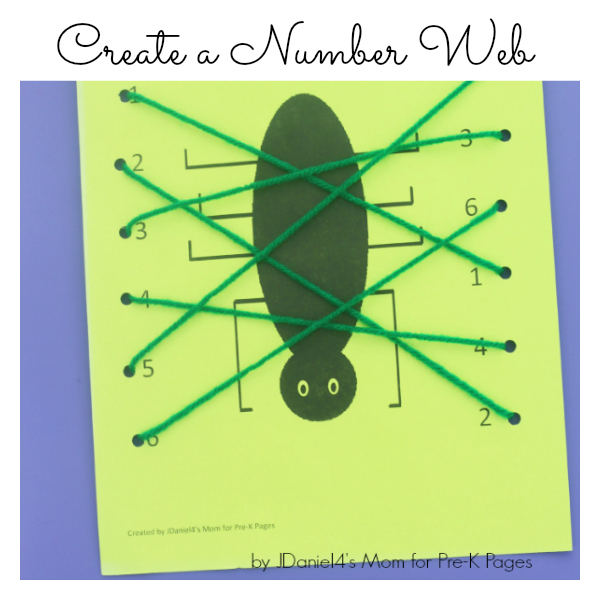 Your children connect each numeral on one side of the spider to its match on the other side of the spider. When they have connected all the numerals 1-6, they will have created a spider web.
How do you create the web? You can choose from a couple of different options.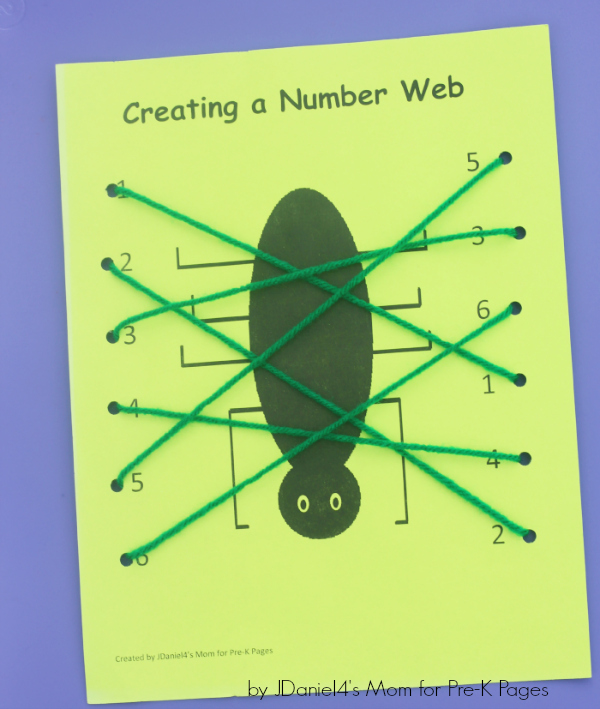 Weaving with Yarn
Tape the end of long piece of yarn on the back of the printable beside the number 1 hole. Invite children to lace the yarn up through the number 1 hole and down through the hole by its matching number. They may need help with this step until they get the hang of it. Then, they can weave the yarn up at the number 2 and down on the matching numeral on the other side.
They will continue lacing until all the numbers have been connected and the yarn web covers the spider.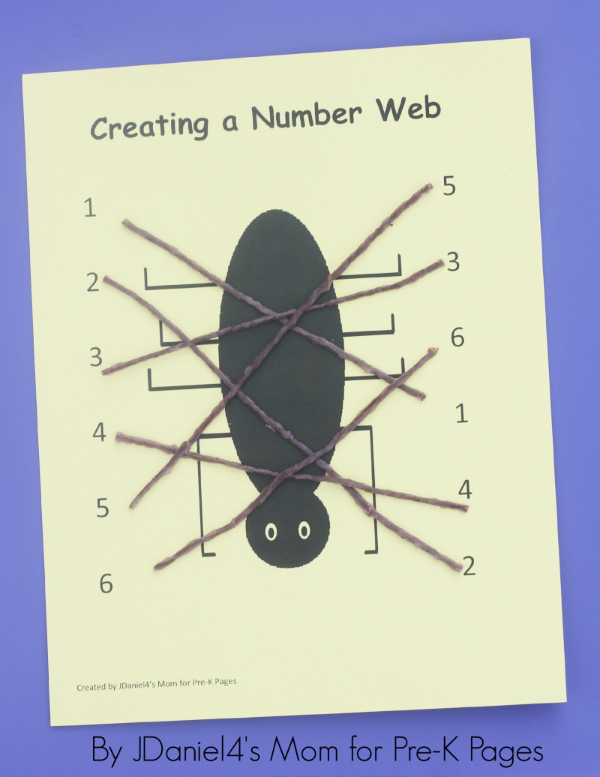 Wikki Stix
Another way to use the number web is with Wikki Stix. If you're not familiar with Wikki Stix they are durable waxed strings that are fun for children to manipulate.
First, laminate the Number Web pages. Next, invite children to connect the numbers with Wikki Stix. Help children lay the sticks to make a line between the matching numerals. They will find the sticks to be easy to place on the plastic covered web and take off when they are done. We tried using the web without laminating and found they left a little residue.
Building Skills
Number recognition is the ability to recognize and name the symbol that represents a number. Preschoolers are beginning to recognize all kinds of symbols–numerals, letters, signs. Name the number as a preschooler matches the numerals. Provide plastic spiders or other small items. Encourage preschoolers to count the quantity of each number they matched. Build a connection between the symbol and the quantity.
How could you use the Number Webs? Leave your ideas in the comments below.
BIO: Deirdre is the author of JDaniel4's Mom where she shares other learning activities, printables, crafts, and food creations. She loves growing and learning beside her son. You can find her on Pinterest, Facebook, and Instagram.
More Spider Theme Ideas—
Spider Play Dough Invitation
Frozen Fizzing Spider Science Experiment
Spider Web Yarn Painting
Spider Hunt Dramatic Play Activity
More Spider Activities