Looking for Halloween activities for your classroom? Wondering how to channel the high interest in Halloween into hands-on learning for your preschoolers? Check out these ideas for fun learning explorations that won't scare anyone away.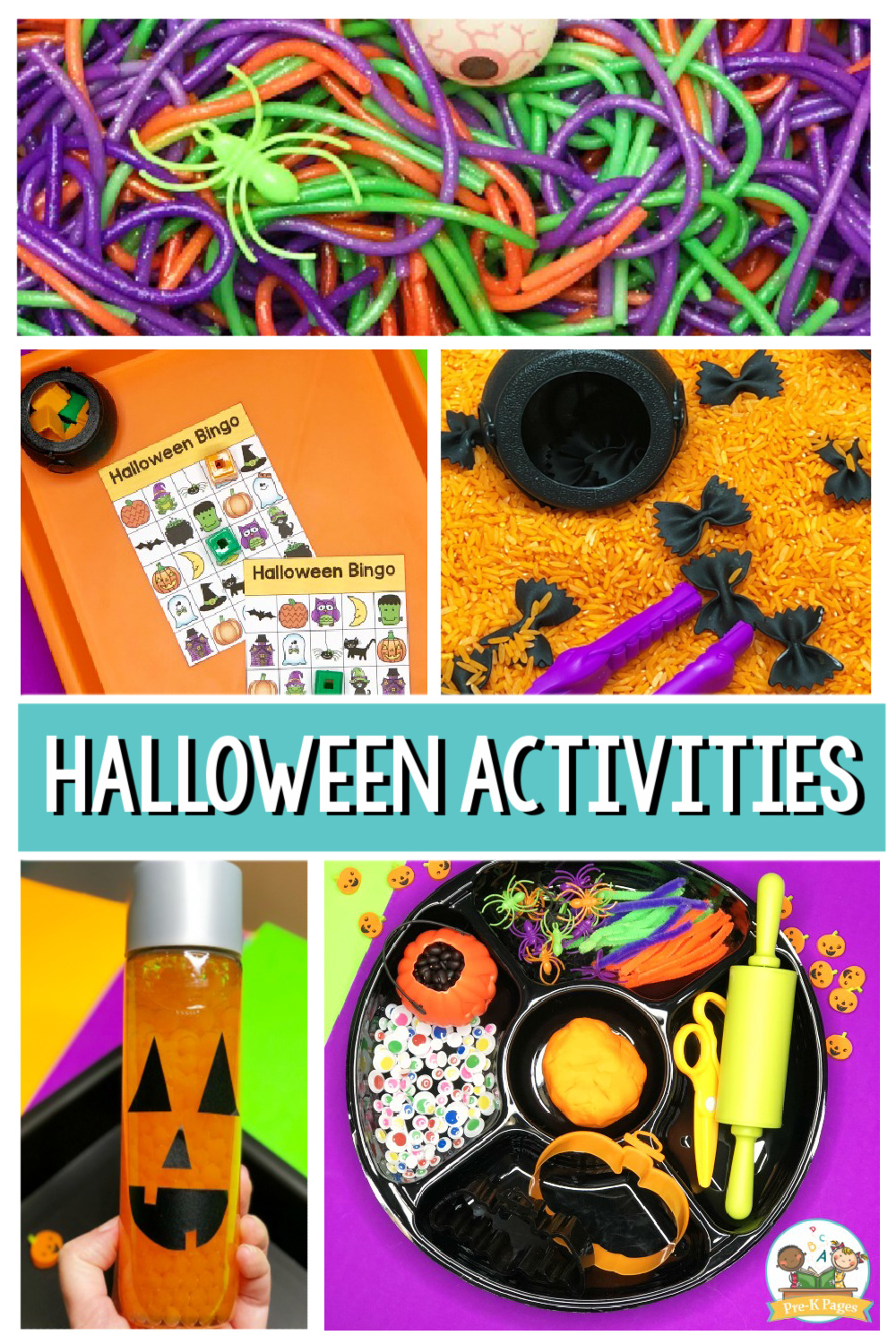 Halloween Activities for Preschoolers
Engage your preschoolers by singing fun but not frightening Halloween songs.
Mix in some literacy by reading these picture books.
Build listening skills and practice visual discrimination by playing Bingo. (Get the free printable!)
Count with these Halloween counting games.
Use these counting mats to create your own games or explorations with counting.
Enjoy this play dough tray with eyes, spiders, and other fun tools.
Need another fun sensory experience? Try this colored spaghetti sensory bin!
How about a bat sensory bin?
Or a sensory bin for the five little pumpkins? (This is a great literacy retelling activity, too.)
A Jack-o-lantern sensory bottle is super easy to make and could be just the thing to help calm down an overstimulated child.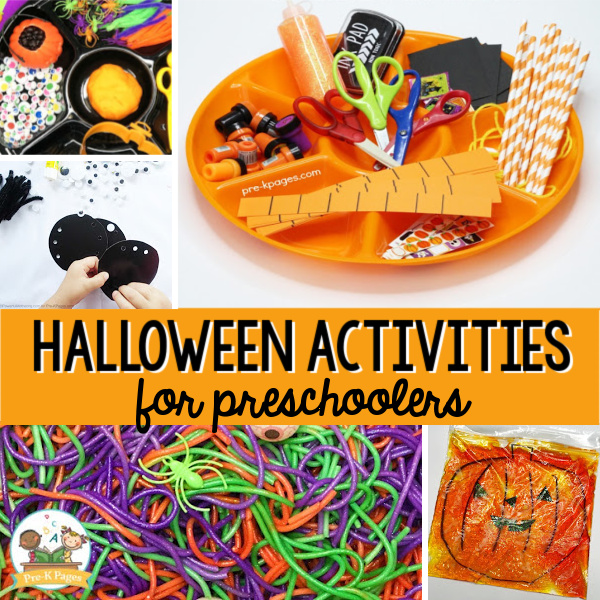 Classroom Ideas for Halloween
Download the Halloween Bundle for a full treat bag of literacy and math activities – for centers or small groups.
Count spiders in this fun spider ring game.
Melted crayon pumpkins are a different way to decorate that requires zero knives.
Explore spidery art with this web yarn painting activity.
Squeeze in some fine-motor development by creating glue spider webs and then rubbing over them after they dry.
Cut, bend, thread, and glue to create these fine-motor spiders.
Cutting practice is the perfect fine-motor builder. Use this Halloween cutting tray in your classroom.
Walk a web to develop balance and body control.
This jack-o-lantern sensory bag is easy to make and fun to use.
Simple and fun – draw on a pumpkin. A child will enjoy exploring the pumpkin as a writing surface – and cleaning the pumpkin when done.
Literacy and math are built into these activities related to the Itsy Bitsy Spider.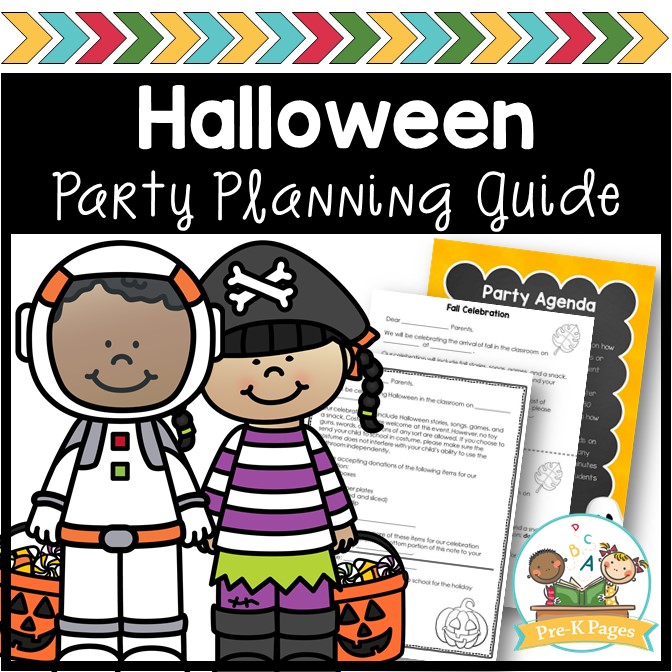 Halloween Party Ideas and Activities
Use this planning guide to plan a party or other Halloween celebration.
Looking for healthier options for a party? Check out these party snacks.
Here are a few more snack ideas plus a treat bag idea with printable for a topper.
And check out these ideas for non-candy alternatives to give your friends.
Pumpkin Ideas
Find even more inspiration with these pumpkins activities.