Take a big breath, spring is just around the corner. And with it, sunshine, baby animals, and flowers!
This alphabet activity will have children learning about uppercase and lowercase letters with a fun spring twist.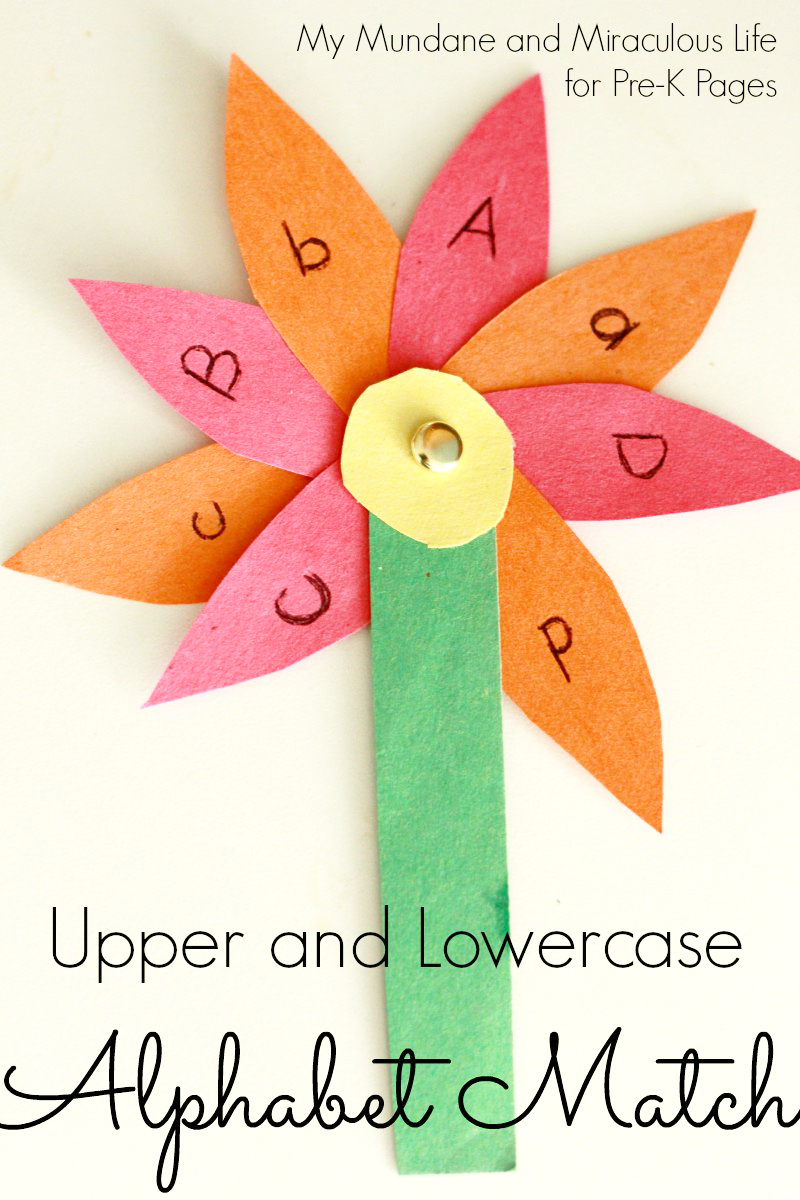 Spring Flower Alphabet Match
With just two minutes of preparation, you can create a learning tool that your kids can use over and over again!
Supplies
Four pieces of colored construction paper (at least one green sheet)
A brad fastener
A writing utensil
Alphabet Match Game Instructions
Cut out 8-12 petal-shaped pieces of paper. Cut out a long stem from the green sheet of paper and a coin-sized circle from another color. Stick a brad through the center of the circle, then puncture the top of the green stem. Place the remaining petals through the brad. Mark the petals with matching upper and lowercase letters. Choose letters that are meaningful to the child (initial letters in his name and others' names, for example) or other key letters.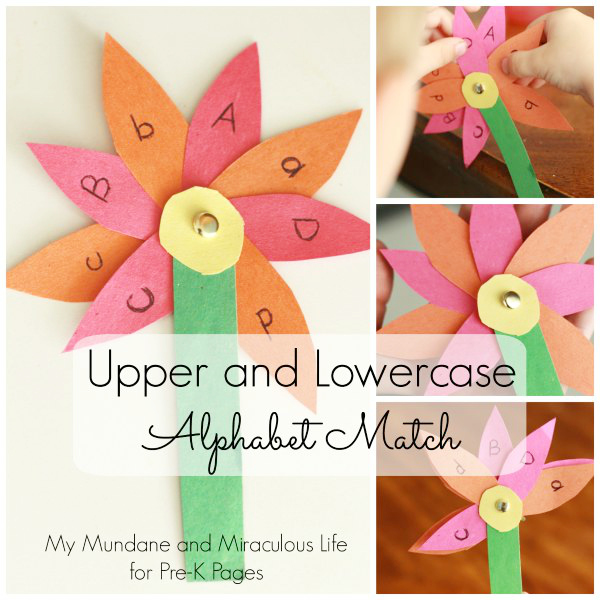 Encourage your kids to spin the petals around the flower, matching the upper and the lowercase letters by placing one on top of the other.
Make several different flowers with different letters. You may want to make a set of flowers to cover the whole alphabet. One tip, some letters will look like other letters when spun upside down. Place a line underneath letters that may be confused in that way. (Example, the lower case "d" when spun upside down made my son think it was a lowercase "p").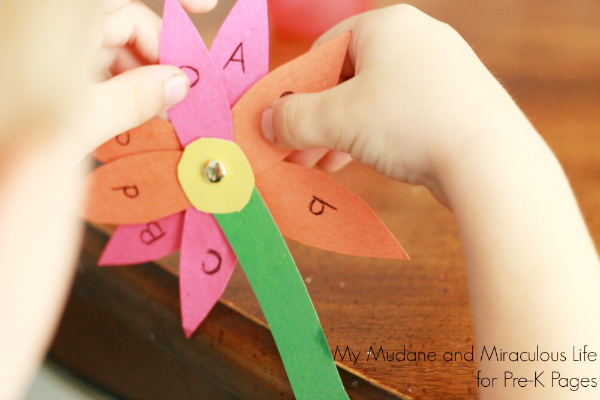 For children who are ready for more of a challenge, provide common letters and invite them to arrange the petals to spell simple words.
Make the game fun and low-key. At this age, keep learning letters fun like a game. If a child becomes frustrated, put the letters aside. Follow the child's lead and interest to build solid alphabet understanding.
BIO: Julie writes at My Mundane and Miraculous Life, a resource for parents who take a hands-on approach to their children's education. She is the mother of three tornados. They love learning with fun and exciting themes at home. This month is all about flowers! You can keep up with the blog on Facebook, Pinterest, Instagram, and Twitter.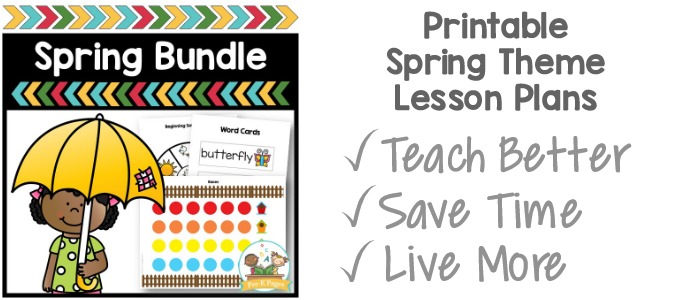 More Spring Ideas