The blocks center is one of my favorite places in the preschool classroom. Stacking and knocking down blocks is a great STEM activity. But the block center can be more than that. We add different elements and items to the center to create lots of interesting exploration. In this activity, some sticky paper brought lots of investigation.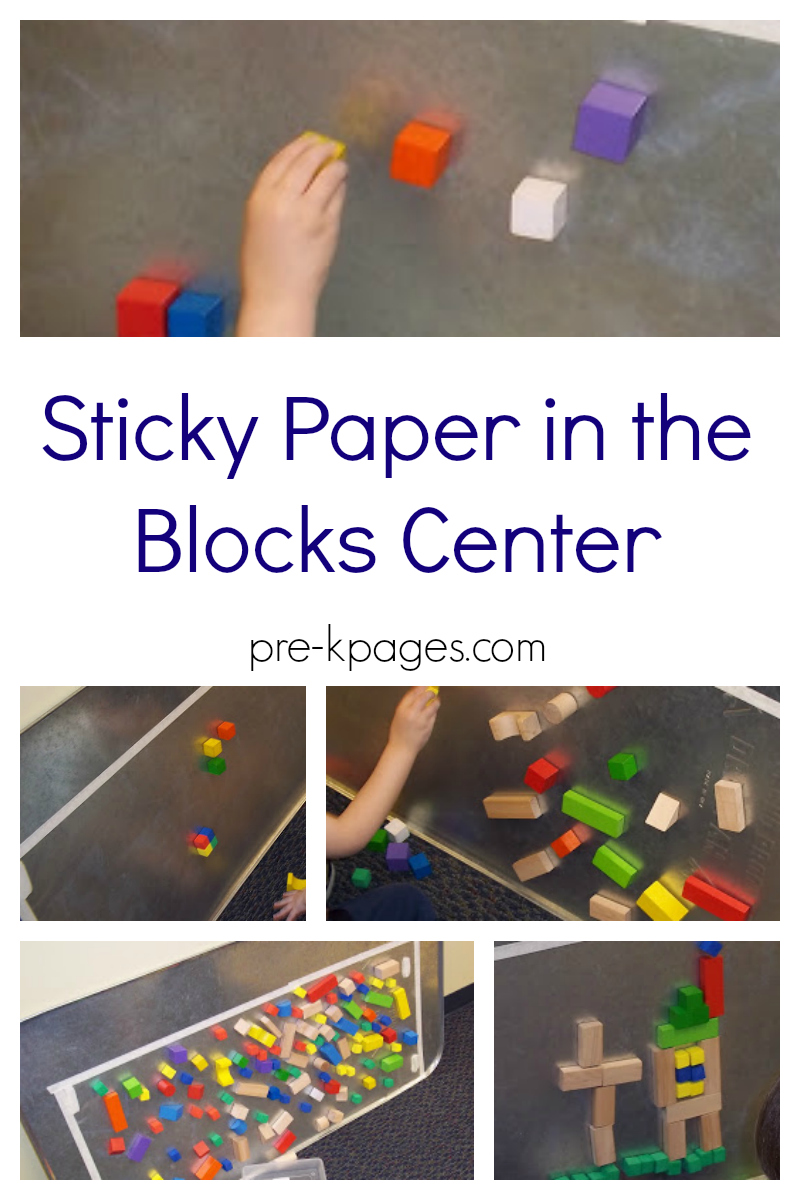 Sticky Paper in the Blocks Center
Cut a long length of contact plastic. I used clear contact plastic but it does not need to be clear for this activity.
Remove the backing from the plastic and tape it, sticky side out, to a vertical surface. We used our oil drip pan magnet board but you could use a wall or a short easel. Tape all along the top edge and sides to make the contact secure.
Regular unit blocks are heavy and may cause frustration in using the sticky paper. We used foam cube blocks (from the Target Dollar Spot) and a set of small wooden blocks.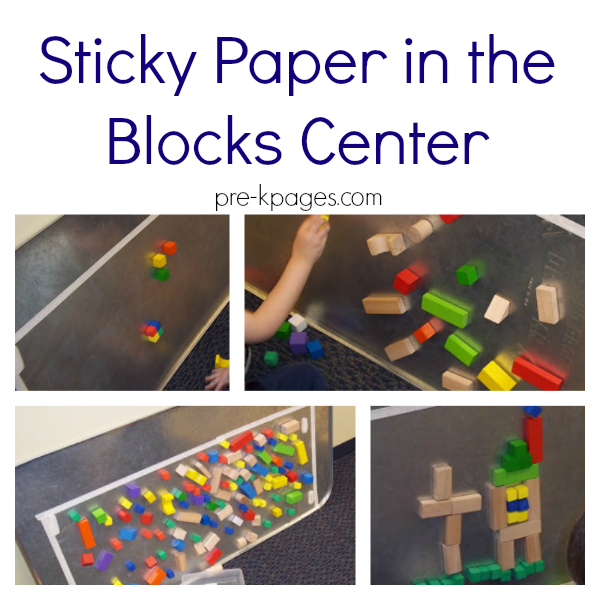 Blocks on Contact Plastic
Invite preschoolers to touch the paper and feel the stickiness. Encourage them to experiment with attaching blocks to the paper. Some may arrange them randomly or group them in various ways.
Others may create specific designs or pictures. We had a tank and a cabin with a treehouse.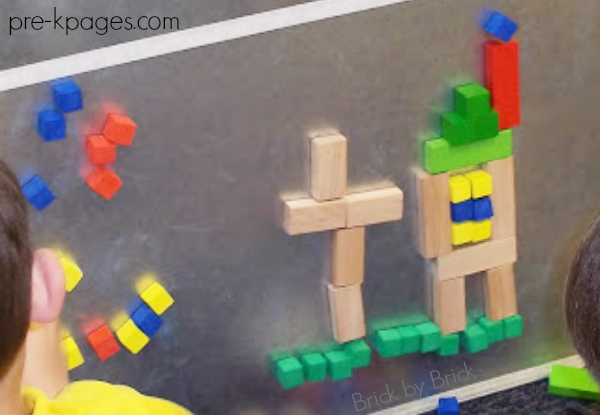 A couple of boys wanted to cover the entire sticky paper so they touched between the blocks and found just the right shape or size to fit in the spaces.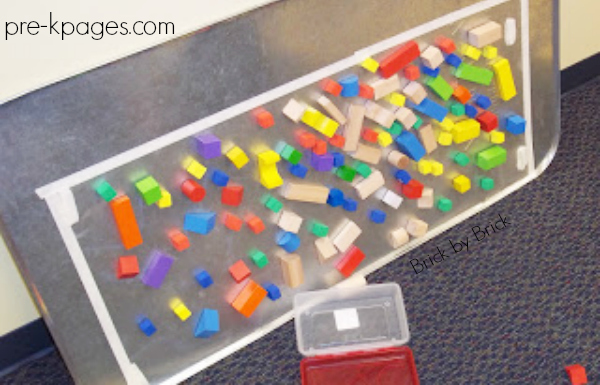 And then, when we were putting away the blocks, the children discovered that some blocks were "light" and some were "heavy." They sorted the blocks accordingly and placed them in the right container based on weight.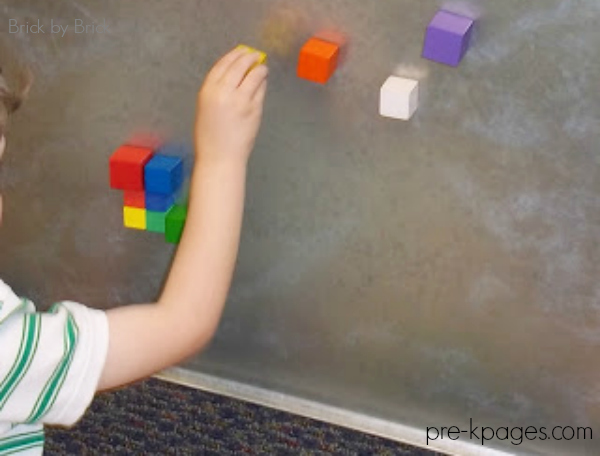 Expand the Activity
If you use clear contact plastic, you could place shapes or letters behind the plastic and preschoolers could build on them.
Add chenille craft stems, felt shapes, or straws to increase design possibilities on the sticky paper.
Provide photographs of designs for children to make.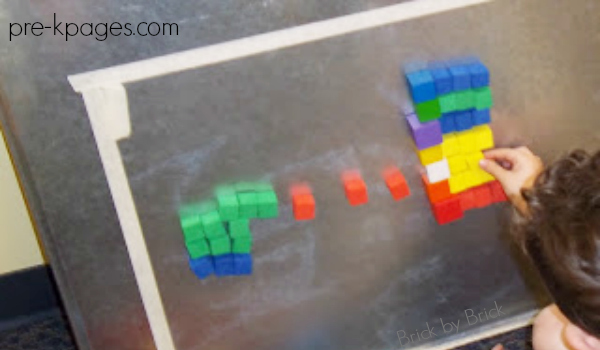 BIO: Scott Wiley, an early childhood educator for 30 years, is managing editor for Pre-K Pages. His blog Brick by Brick exploring the connection between play and learning. Read more about the oil drip magnet board. Connect with Scott on Twitter, Facebook, and Pinterest.
More Posts on Centers