Fall can be a great time to help your preschoolers think about reasons to be grateful. Recently a teacher in my Teaching Tribe membership group posted a picture of a Thanksgiving activity project that really caught my attention. Even if you do not celebrate or focus on Thanksgiving holiday, you could still use this activity to help your preschoolers express gratitude.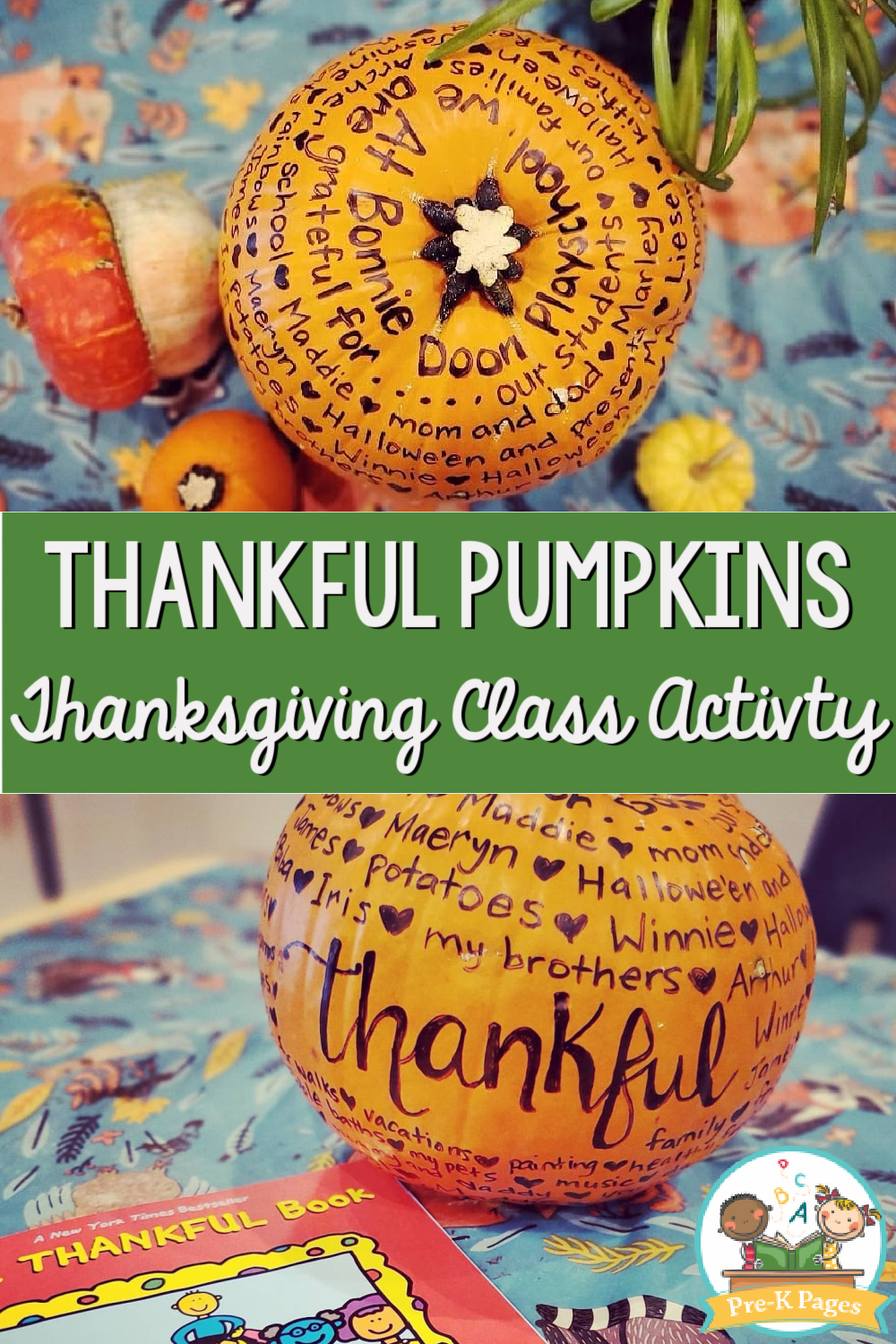 Thanksgiving Class Activity
Materials
pumpkin
paper
permanent marker
Talk About Thankfulness
Read the book with your little learners. This class read The Thankful Book by Todd Parr. This book celebrates regular, everyday things that kids can be thankful for. Talk with the children about the ideas in the book.
Ask the children to name things they are thankful for. While discussing the things they are thankful for, create a list. Build language skills by asking the children to tell why they are thankful for the things they name.
Expert Tip: Instead of asking "why" when a child names something, use the word "because." "You are thankful for your mom because…." Kids may find it difficult to answer the question why. Using "because" may help them think of reasons more easily.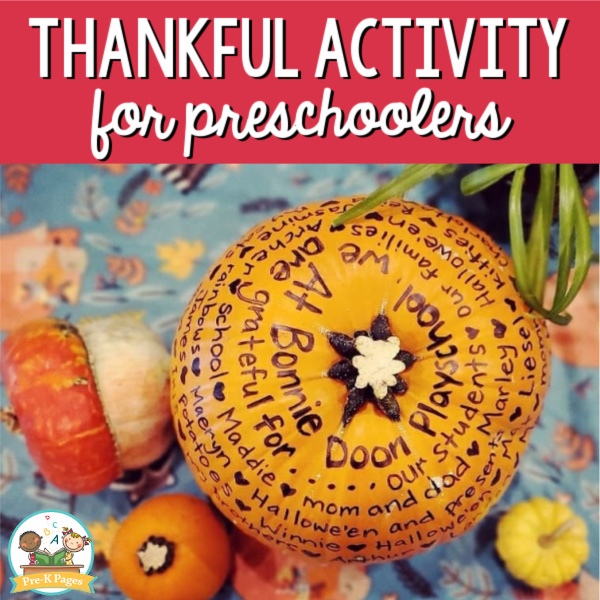 Make a Thankful Display
Lead the children to read through the list. Have them each choose their top items if you have too many on your list! Or you can add more items if needed.
List each item on the pumpkin, printing clearly with a permanent marker. (Bonus points for fancy writing!) Use more than one pumpkin if you want.
Invite the children to decorate a small table with leaves, gourds, fabric, or whatever you have available. Arrange your thankful pumpkins on the table.
Extend the Activity
Offer crayons, pencils, markers, and paper. Children can draw or write what they are thankful for. Tape the pictures on the wall behind the table or arrange the pictures around the pumpkins on the table.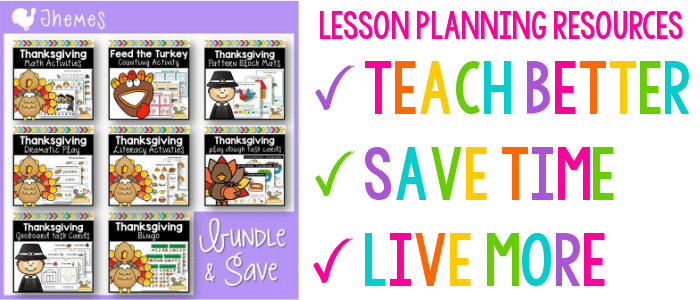 Special thanks to Mrs. Psarros' class at Bonnie Doon Playschool
(Thank you for the idea and the pictures!)
More Thanksgiving Activities