Are you looking for a quick and easy Thanksgiving gift to give your Preschool, Pre-K, or Kindergarten students that won't break the bank? These free, printable Thanksgiving treat bag toppers are perfect for making simple goodie bags you can put together on the fly!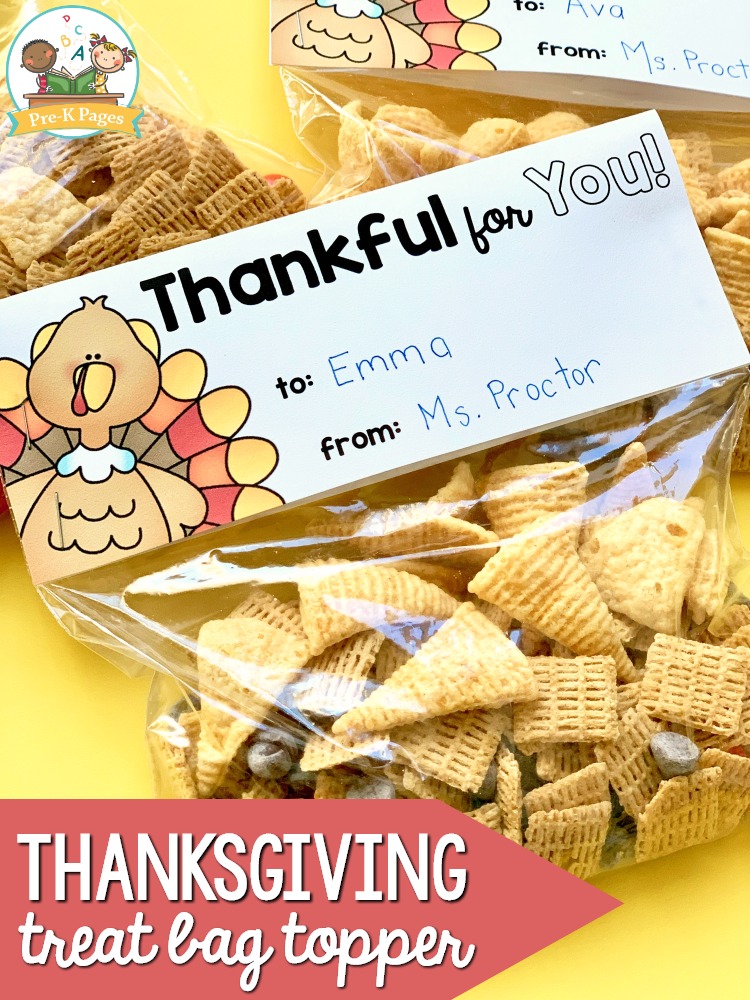 Thanksgiving Treat Bag Toppers
I get it, you've got turkeys to cook, potatoes to mash, and pies to bake. There are not enough hours in the day to throw elaborate classroom parties in your classroom or be an over the top room mom.
If you're looking for ways to make things simple this year, then Thanksgiving treat bags are definitely the way to go. Keep reading to grab your copy of these cute and colorful gift tags you can use to quickly and easily create personalized Thanksgiving gifts for your kids.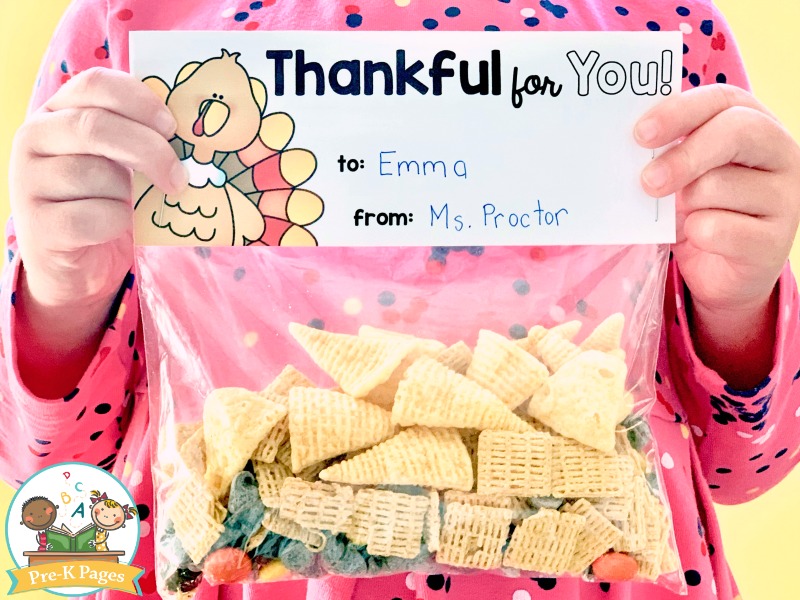 Thanksgiving Goodie Bags
Here are the supplies you'll need to make these super simple, inexpensive Thanksgiving goodie bags for your kids.
Printable Thanksgiving Bag Toppers (see freebie below)
Ziploc bags (sandwich or snack size)
Scissors
Stapler or tape
Printer
Paper
Next, print out the treat bag toppers. You can start by filling your treat bags with the snacks or prizes of your choice. Next, print out the treat bag toppers and fold each one along the line. Then, fill out the from and to fields on each topper with your pen – flair pens are my personal favorite! Finally, staple your toppers to your treat bags and that's it – easy peasy!
If you aren't allowed to use staples you can attach the toppers with tape.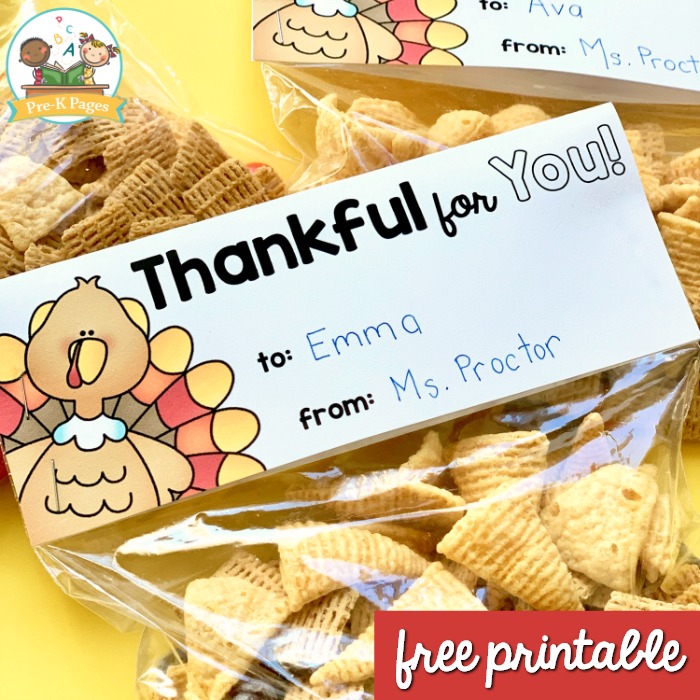 Thanksgiving Treat Ideas
I filled my treat bags with trail mix using the following items:
Chex Cereal
Reeses Pieces
Bugles
Chocolate Chips
Thanksgiving Treat Bag Filler Ideas
If you need help figuring out what to put inside your own Thanksgiving goodie bags, here are some ideas to get you started.
Small Cookies
Candy
Stickers
Crayons
Trail Mix
Crackers
Granola Bars
If your program prohibits candy, then choose non-food items like crayons or stickers. If you can only supply food to your students that is individually wrapped, then use granola bars or single snack packs of cookies, crackers, or trail mix. You can attach the toppers directly to each of the individually wrapped snack packs.
In the classroom, you can hand these out just before your little learners leave for the holiday. At home, these make great party favors and can even be used as place setting cards! Whichever way you use them, I hope they bring you joy!

Download the free printable treat bag toppers by clicking on the button above.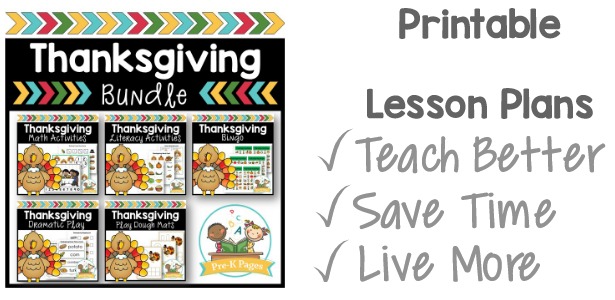 More Thanksgiving Ideas