Simple, familiar activities become new and exciting with the addition of new tools. All preschoolers enjoy mixing colors and seeing changes. Give this activity a new spin by adding turkey basters. This color activity can be adjusted to reflect specific colors of the season or could even supplement a Thanksgiving or cooking theme with the turkey basters.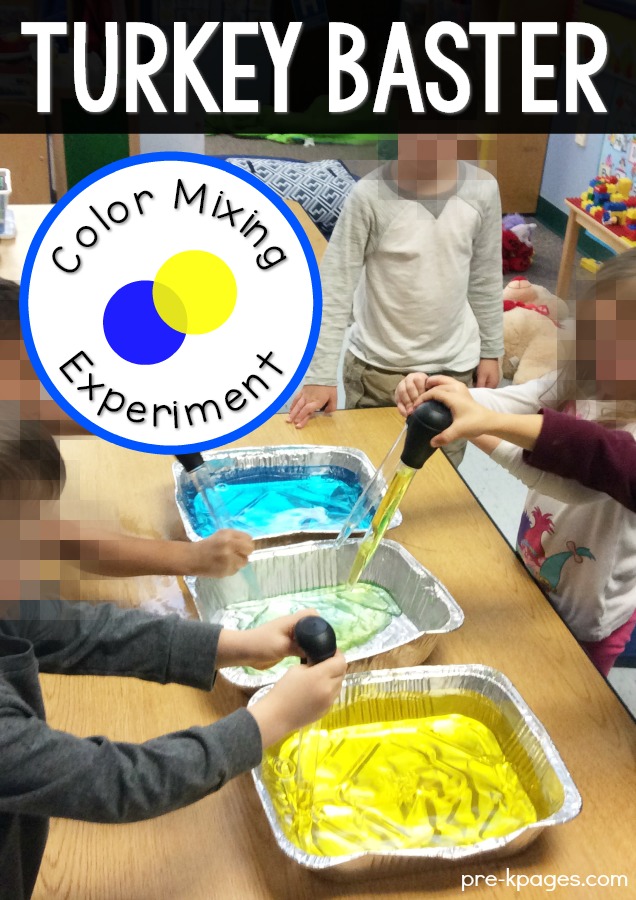 Turkey Baster Color Mixing Supplies
Here are the supplies you will need to gather to set up this fun color mixing activity in your own classroom.
Turkey Basters (dollar store)
Food Coloring
Water
Disposable Pans or White Dish Tubs (dollar store)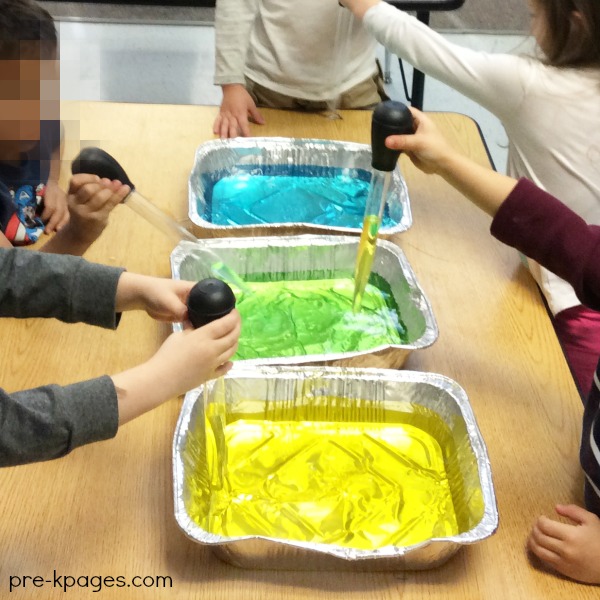 Turkey Baster Color Mixing Activity
To set up this fun color mixing activity in your classroom, place three empty disposable pans or white dish tubs in the middle of the table.
Fill two pans with 1-2 inches of water. Add a few drops of blue food coloring to one pan of water and a few drops of yellow food coloring to the other pan of water.
Give one turkey baster to each child in your small group and invite them to place their turkey basters in the blue or yellow colored water and squeeze the bulb to fill the basters with colored water.
Next, invite the children to place their basters over the empty pan in the middle and squeeze the bulb again to release the colored water.
Turkey Basters for Fine Motor Practice
As the children squeeze the colored water into each pan, the two colors (blue and yellow) will mix to create green.
Ask the children what they notice when they release the different colors into the empty pan.
My children were so excited each time a new color appeared in their pans!
Variations
Use different colors for other color mixing experiments. Or add more than two colors and try to make different shades and hues of colors.
To preserve the color, fold a coffee filter into a triangle. Dip the tip of the filter into the mixed color for a few seconds. The color will spread up and into the coffee filter. Open the filter and lay it aside to dry.
This activity can also be done with smaller containers and eyedroppers or pipettes. But the large side of the baster builds hand muscles in small hands. And the larger size just seems to make it more exciting.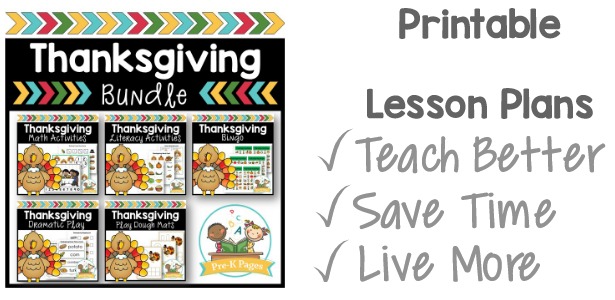 More Thanksgiving Activities