Learning how to use scissors plays an important role in developing the fine motor skills young children need in order to hold pencils and crayons. These tips will help you to grow your children's scissor cutting skills.
Having strong fine motor skills will help children as they begin the tricky process of learning how to write.
It might sound easy, but teaching young children how to cut with scissors is a very complex task.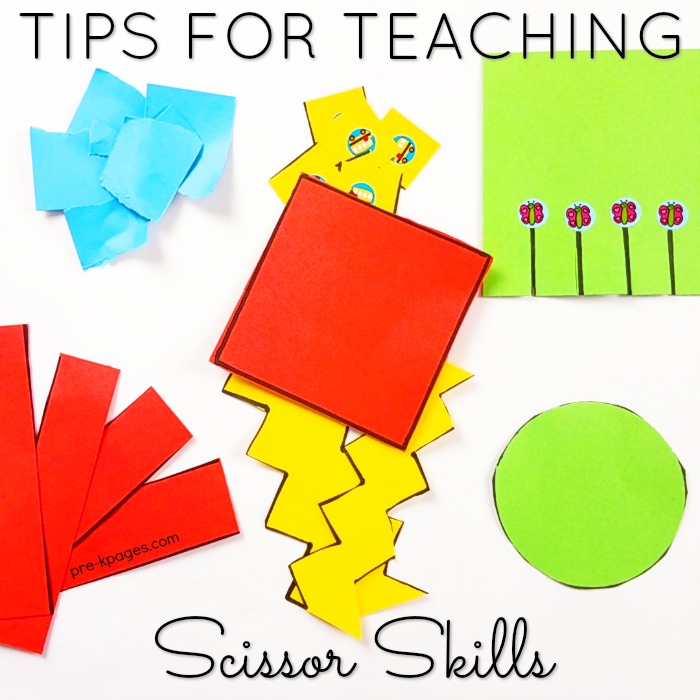 The Importance of Scissor Cutting Skills
The opening and closing motion of cutting with scissors helps children develop the small muscles in their hands otherwise known as fine motor skills. These muscles are crucial for holding a pencil or crayons and gripping and manipulating objects.
Cutting also helps develop eye-hand coordination as children hold the paper with one hand and cut with the other while tracking the movement of the scissors with their eyes.
Another important skill that is developed through cutting is bilateral coordination. Bilateral coordination involves using both sides of the body at the same time while each hand is performing different tasks. For example, to cut a square, the child must hold the paper with one hand and turn it while the other hand is not only opening and closing the scissors but also moving along the line. Easier said than done!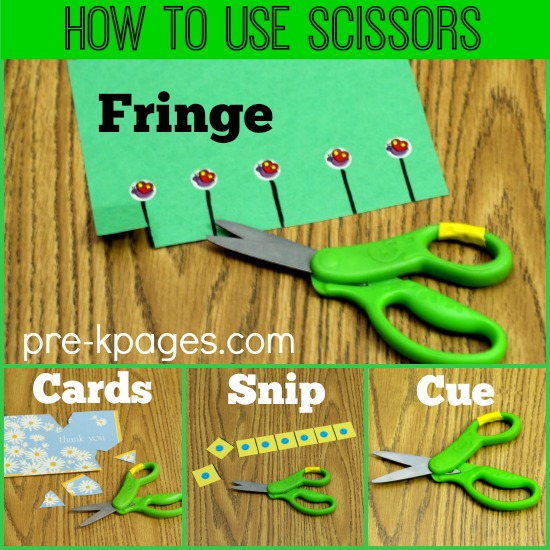 Tips for Teaching Scissor Cutting Skills
Start by providing high quality scissors for beginners- my absolute favorite brand is Fiskars. Fiskars open and close easily and have a short, blunt tip for safety. Cheaper scissors tend not to cut as well and lead to frustration.
Wrap electrical tape around the thumb hole so children will know where to put their thumb.
Use a song or chant to remind kids where their fingers belong. I use Dr. Jean's Scissor Snips song from her All Day Long CD.
Start with snipping things like paint chips, play dough, and straws.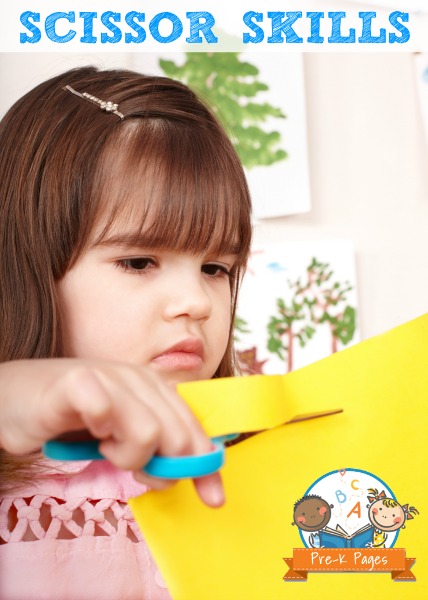 Place samples of each child's snippings in an envelope and label with their name and date. Place the envelopes in the children's portfolios to discuss at parent conferences.
Save the fronts of old greeting cards (age appropriate of course) and invite children to cut as they choose. Cards are thicker and provide more resistance and stability that helps beginners hold the paper and maneuver the scissors.
Provide rolling pins in the play dough center.
Provide activities that use tools such as tongs, hole punches, tweezers, eyedroppers, and clothespins to strengthen fine motor skills necessary for cutting.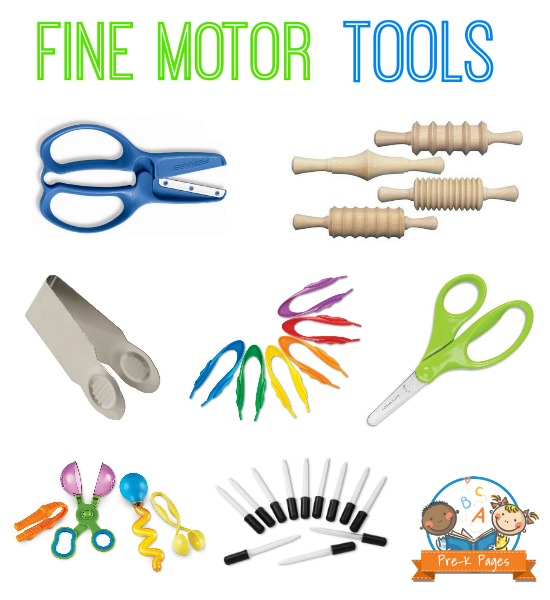 Tools to Support the Development of Scissor Skills
Tongs
Hole Punch
Spray Bottle
We're talking about fine motor skills right NOW! Join us!

READ MORE Scissor Skills-> https://www.pre-kpages.com/tips-for-teaching-scissor-cutting-skills/

Posted by Pre-K Pages on Thursday, March 24, 2016
Free Printable Scissor Skills Checklist
More Teaching Tips
The Best of Pre-K Pages
Alphabet Sensory Play
What's in Your Dramatic Play Center?
How to Teach the Alphabet with Lego Duplo Bricks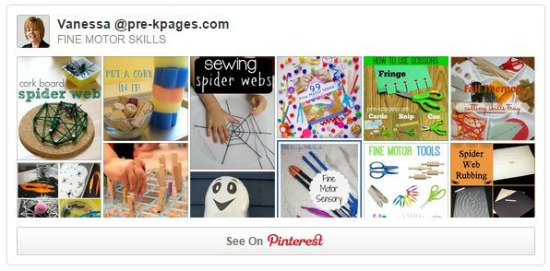 Follow my Fine Motor board on Pinterest for more great ideas!