Biting in preschool is a common problem, but it can be a very scary one to deal with as a parent or teacher. Infants, toddlers, and children as old as 2 years often bite others, which can leave parents, caregivers, and peers scared and confused.
But why do young children bite? Let's take a closer look at why this behavior occurs and what we can do to help our students overcome the urge to bite.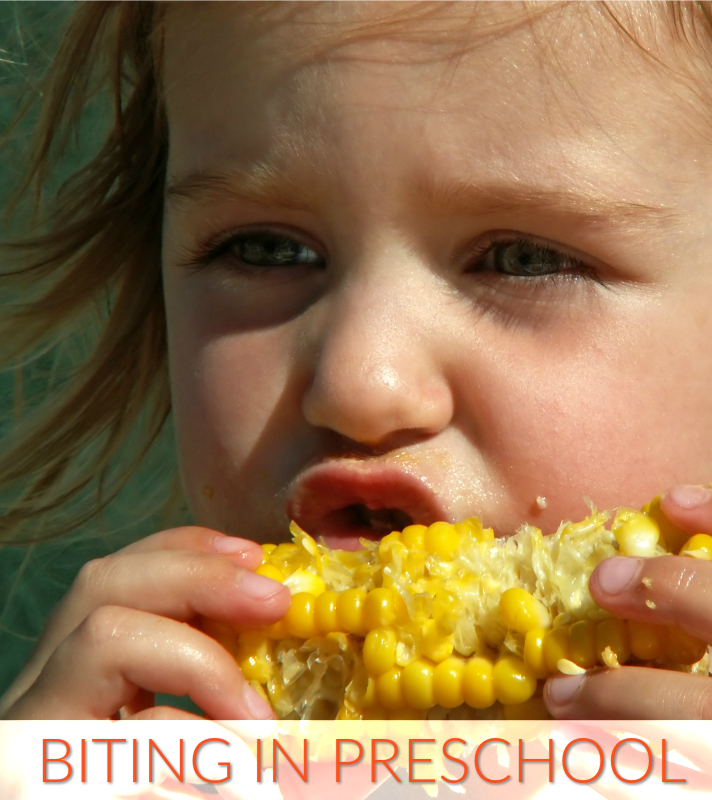 Why do kids bite?
There are many reasons a child might start biting, here are just some of the most common reasons:
The child lacks self-control
The child is teething or has a need for oral-motor stimulation
The child has a want or need that isn't being met, such as being hungry or tired
The child is trying to communicate difficult feelings such as anger or frustration
I think we can all agree that most young children lack self-control, some more than others, and all children go through the pain of teething.
If you put those two reasons aside, biting is typically a substitute for language skills that the child has not yet developed. Young children are still developing necessary language skills so biting makes sense for this age group.
If older children bite, they may need additional help developing language skills so they can communicate their wants and needs effectively.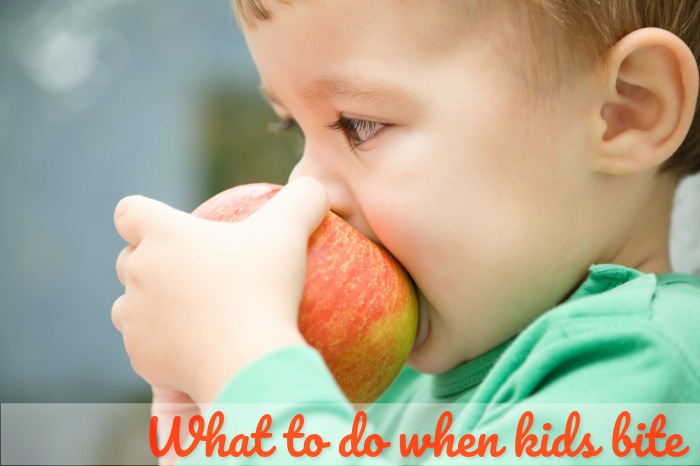 When do kids bite?
When it comes to biting in preschool, it's important for the teacher or caregiver to be very observant, almost like a detective. If you pay attention to the following things, you will be able to identify the cause of the biting more quickly:
What time of day did the biting incident occur? Is it always the same time?
Who was bit? Is it always the same child who is bitten?
What was the child doing when the biting incident occurred? (playing, eating etc.)
Use the answers to these questions to guide what you will do next. Do two children need to be kept away from one another? Is there a certain toy or activity that triggers the biting? Is it a certain time of the day that triggers biting?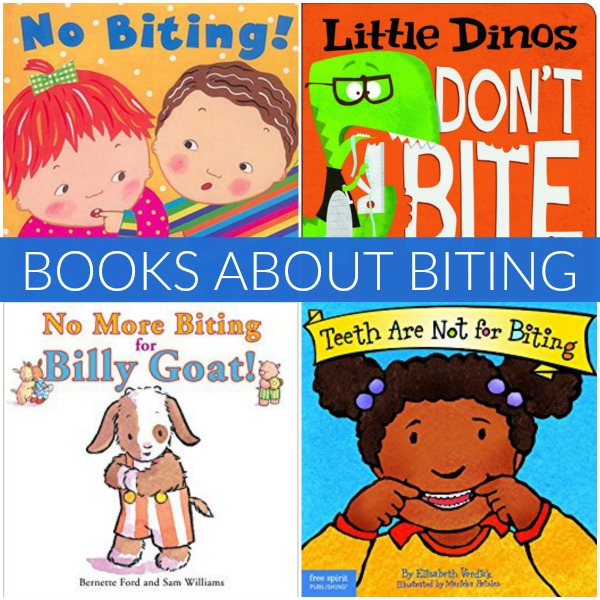 What to do about biting in the classroom?
When you notice a child might be in a situation where biting may occur, you can:
Model the words or phrases for the child to use
Suggest a way to share
Read books about biting
Provide opportunities for sensory play in your daily schedule
Make sure your daily schedule is consistent and predictable
It's important to note that one of the most common reasons for biting is sharing. Some ways to encourage sharing are to use a visual timer and to have more than one of the most popular toys that children typically fight over.
When teachers and caregivers model the words for children to use, children will become more successful managing these difficult situations, like asking for or waiting for a turn in the future.
When children have daily opportunities to engage in sensory play their sensory needs are being met and they will be less likely to bite.
When the daily schedule is consistent and predictable children feel familiar and more comfortable, which will result in less biting.
Here are some age-appropriate books about biting:
The Biting Solution by Lisa Poelle is also a good resource when training staff on how to handle biting incidents.
More Preschool Behavior Resources