Polar Express by Chris Van Allsburg is a classic children's book that is beloved by many, both young and old alike during the holidays. In preschool and kindergarten, you can read high-interest picture books, like Polar Express, to engage your kids in fun activities and enhance learning in a variety of ways.
Here are some of my favorite activities you can use to get started with holiday learning and fun.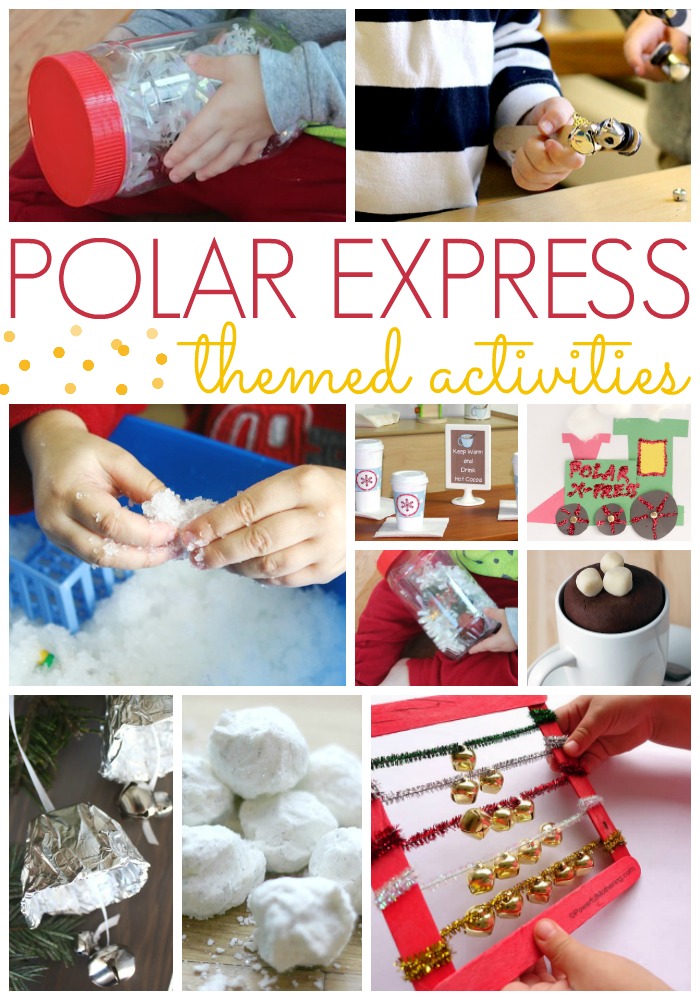 Polar Express Activities for Preschoolers
Encourage preschoolers to think critically as you read the story Polar Express aloud by asking open-ended questions. Why do you think that happened? What is the boy doing? Why do you think he did that? What would have happened if…? Asking questions will help your kids develop strong literacy and comprehension skills.
Hot Chocolate Stand (Pre-K Pages)
Foil Bell Ornament (Little Bins for Little Hands)
Polar Express Discovery Bottle (Sunny Day Family)
Polar Express Party (Mama Papa Bubba)
Jingle Bell Magnet Science (Fun-A-Day)
Polar Express Train Craft (Sight and Sound Reading)
Hot Chocolate Party (Still Playing School)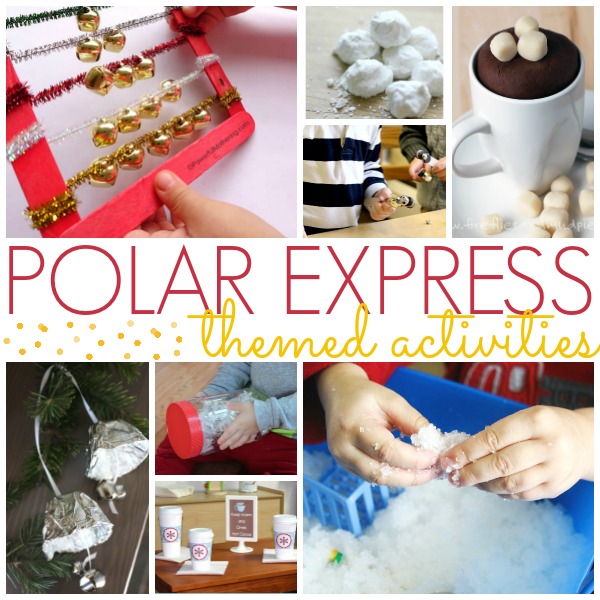 Activities Related to The Polar Express
Conductor Lantern (Ready Set Read)
Masking Tape Train Track (Adventures of Adam)
Fake Snow Slime (Little Bins for Little Hands)
Jingle Bell Abacus (Powerful Mothering)
Hot Chocolate Play Dough (Fireflies and Mudpies)
Snow Dough (Imagination Tree)
How to Make Fake Snow (Parenting Chaos)
You may also want to download this picture recipe for making hot chocolate: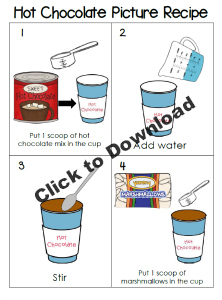 More Christmas Ideas