Do you have a home or kitchen center in your pre K classroom or playroom? That Pre K center can be a great place for kids to play out familiar activities and practice home skills. Why not decorate it for the holidays? Bring a little Christmas (or other holiday) into the pre K center.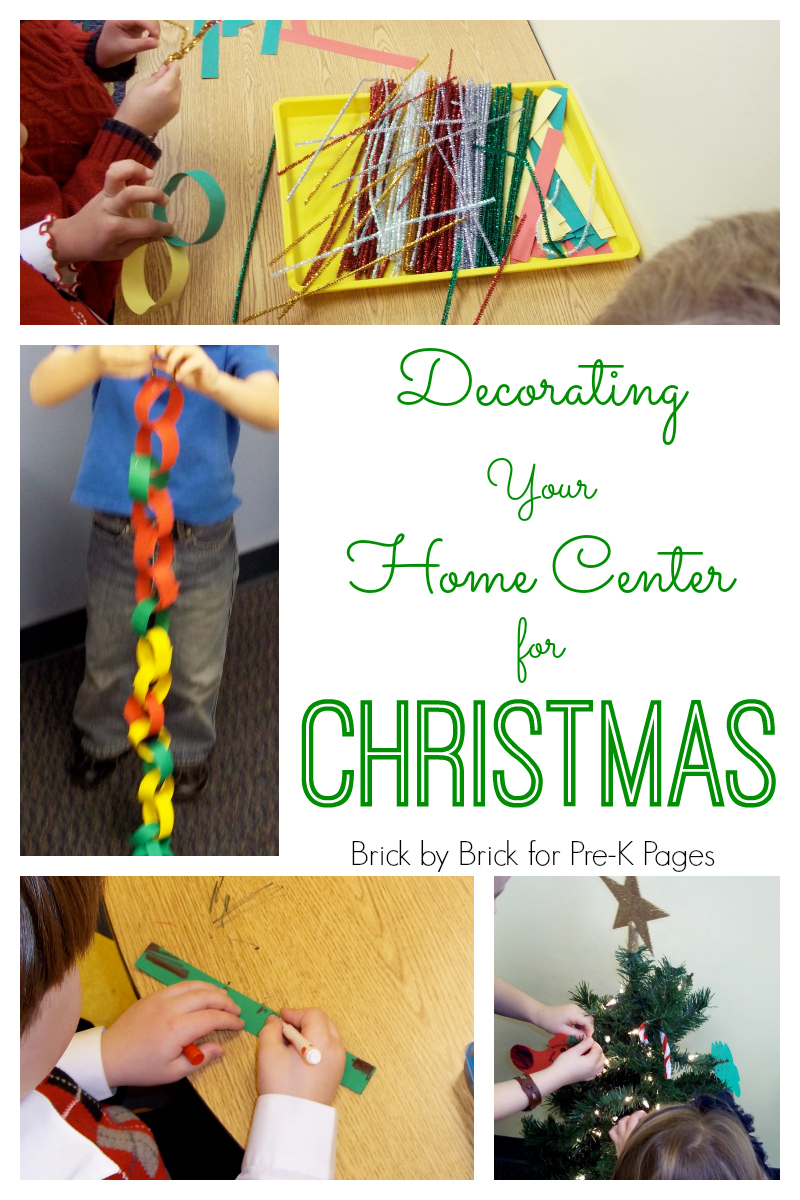 Decorate Your Pre K Home Center for Christmas
Every year we bring in a small Christmas tree for our home center. We have a small pre-lit tree. I have a small star and a tree skirt. But any other ornaments are made by our kids.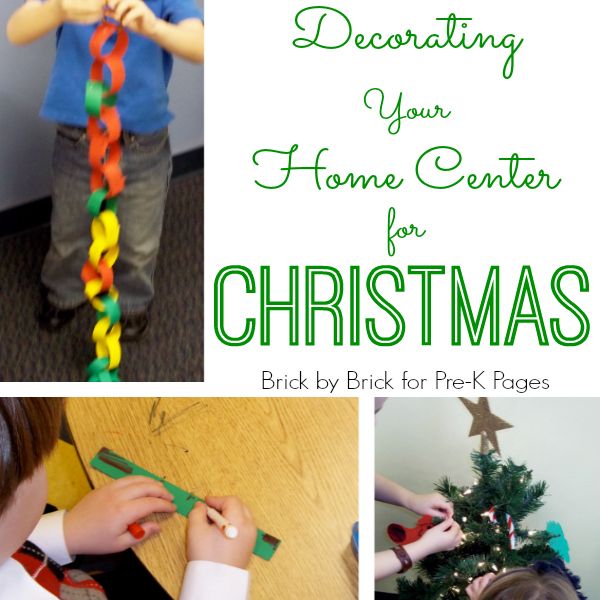 Set Up the Activity In Your Pre K Center
Materials
Paper strips (I cut ours 1 inch by 6 inches.)
Chenille stems – plain and sparkly
Staplers
Small star stickers (and other simple shapes)
Markers
Paper cutout shapes (optional)
Place the tree in your home center. Arrange the other materials on a table nearby. We also took out the dishes that are normally in the center (for a short time); our space is rather small and we wanted to focus on decorating.
I made a circle with one strip (meet the ends of the strip and staple). I put this on the tree to trigger ideas.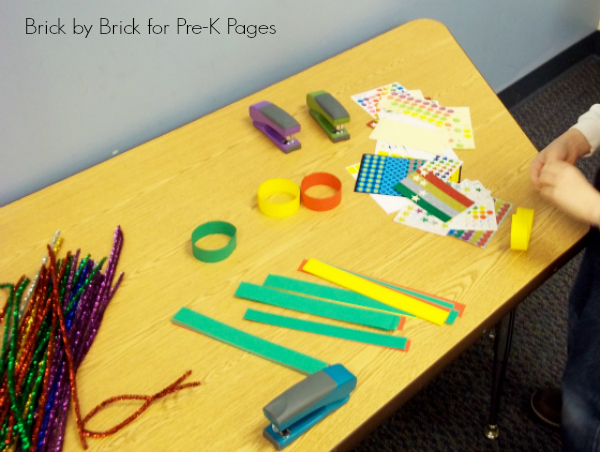 Make and Decorate the Christmas Tree
Invite the kids to make ornaments and decorate the tree. Our kids made circles and other shapes with the paper strips and stapled them together. They used stickers and markers to decorate the strips. They twisted chenille stems into different shapes and added them to the branches. In the past, we've added precut paper shapes (Christmas designs) for kids to decorate and add to the tree.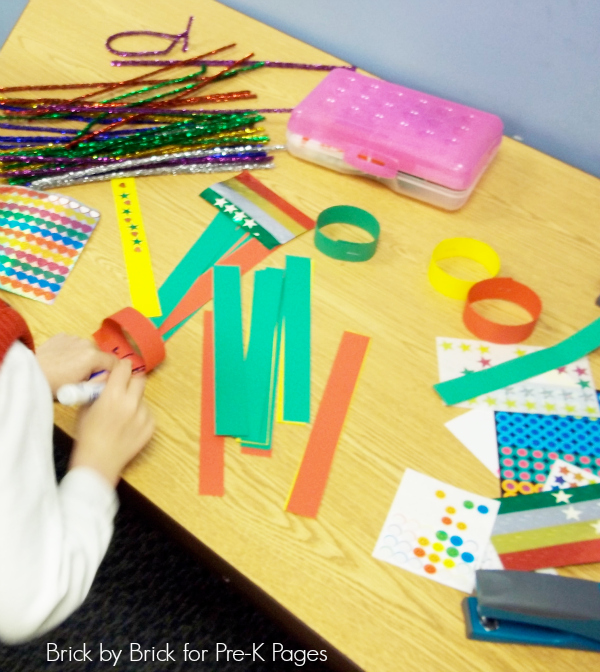 Some kids may enjoy making chains. A couple of our kids enjoyed making long chains, looping strips over and over. We also discovered that we could loop chenille stems into the chain, too.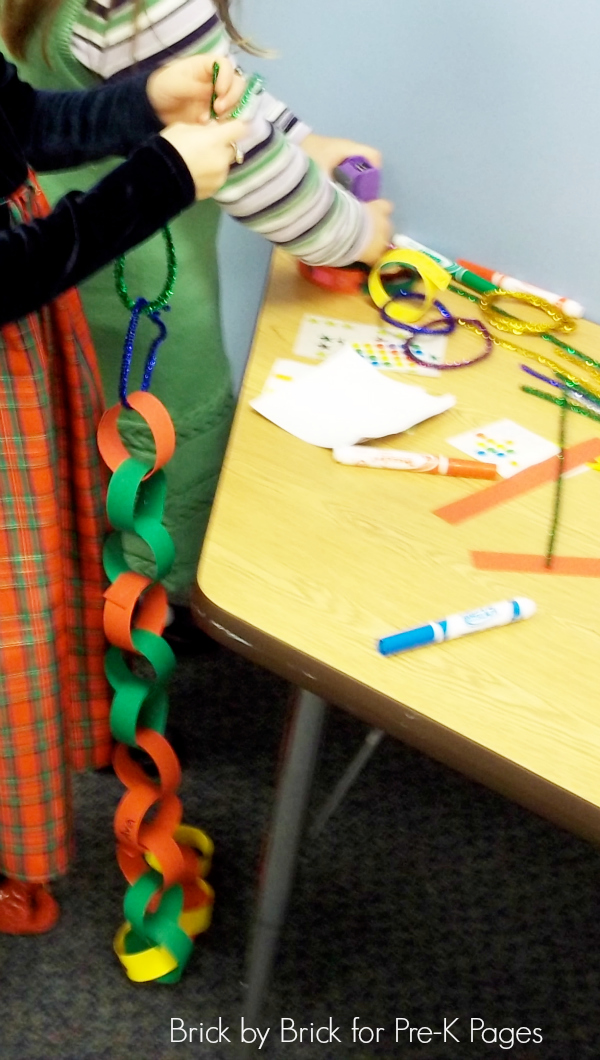 You may want to hang the chains around the home center instead of wrapping around the tree, especially if the tree is small. Add a few other decorations for the center as you choose (plastic candleholders with candles, for example). We added books about Christmas under the tree (for reading).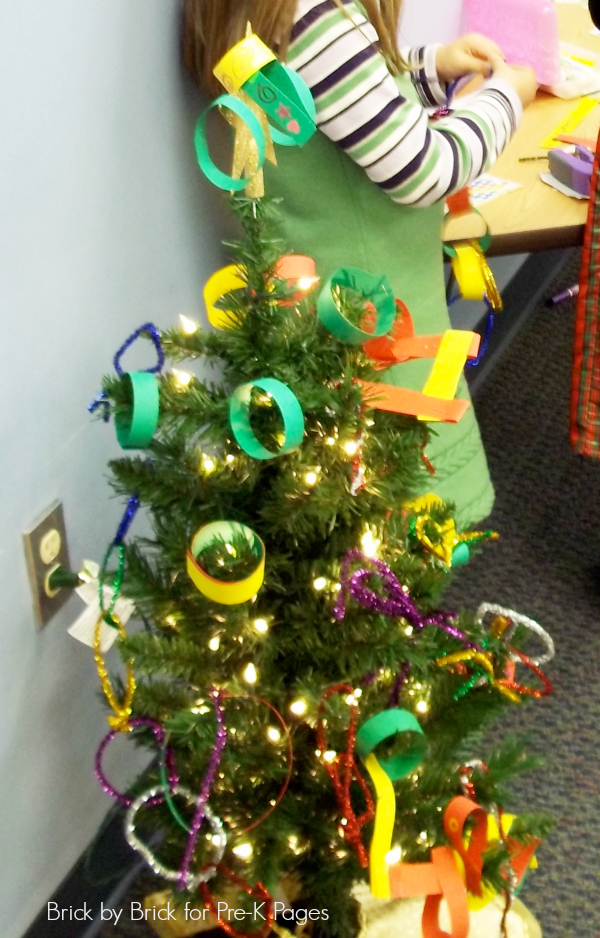 The home center is a great place for kids to play out familiar experiences from home. Incorporate holiday decorations and traditions as part of that play.
BIO: Scott Wiley, an early childhood educator for 30 years, is editor for Pre-K Pages. He also blogs at Brick by Brick, exploring the connection between play and learning. Connect with Scott on Twitter, Facebook, and Pinterest.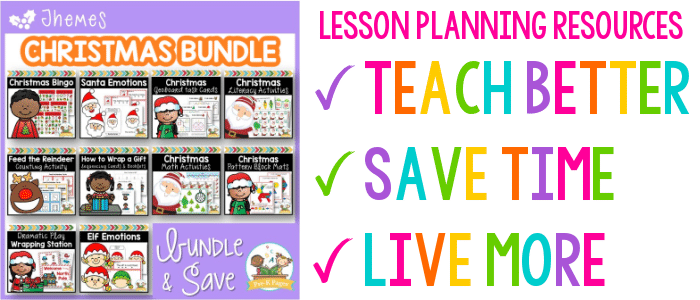 More Christmas Ideas