These Christmas tree ice cream cones are not only super cute but they're a lot of fun for kids to make. Christmas tree cones are so much easier to make than gingerbread houses. You still get all the mess, fun, creativity, and sugar with much less frustration and hassle.
If you're not allowed to do "fun" activities, I've also included a free printable that will turn this into a math exercise for your kids.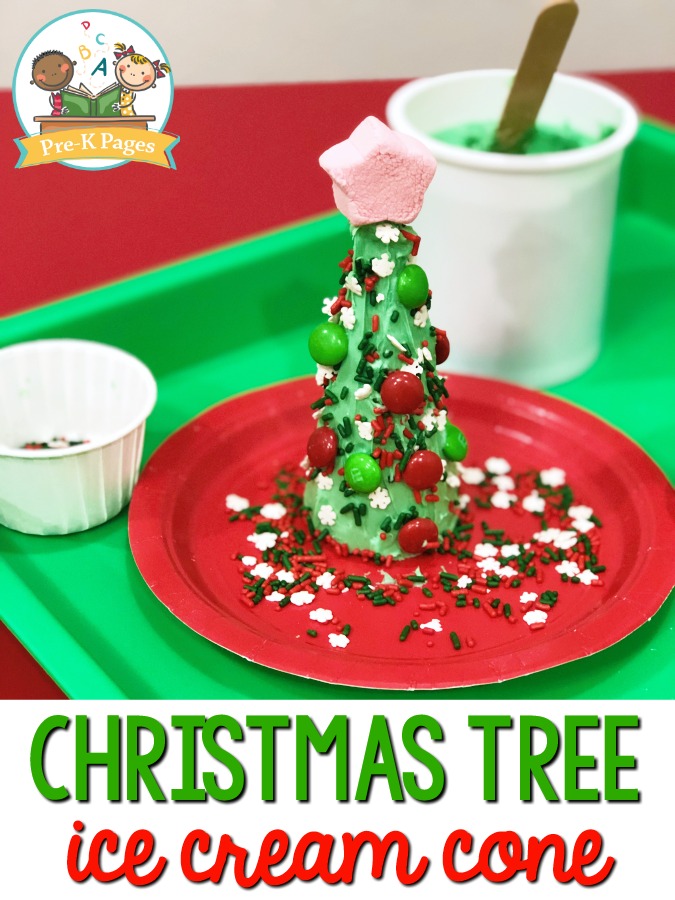 Christmas Tree Cone Ingredients
Here are the ingredients you will need to decorate sugar cones as Christmas trees with your kids:
green frosting
sugar cones
M & M candies or similar
sprinkles (you could also use coconut to resemble snow)
star shaped marshmallows
small paper plates
craft sticks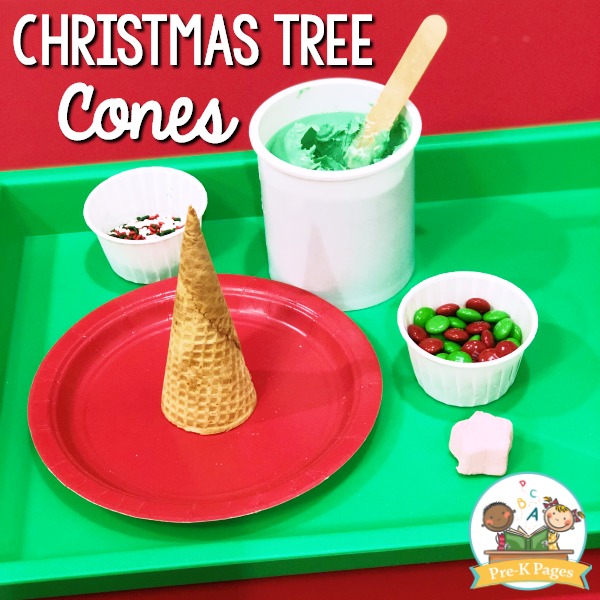 How to Make Christmas Tree Cones
This activity is so simple it hardly needs explaining, but here goes – just in case.
Start by putting all the supplies your kids will need on each table. Invite the children to use the craft sticks to spread green frosting on their sugar cones. They may need a little help with this part depending on their ages.
Then, smear some frosting on the paper plate to hold the tree in place and put the frosted tree upright on the plate.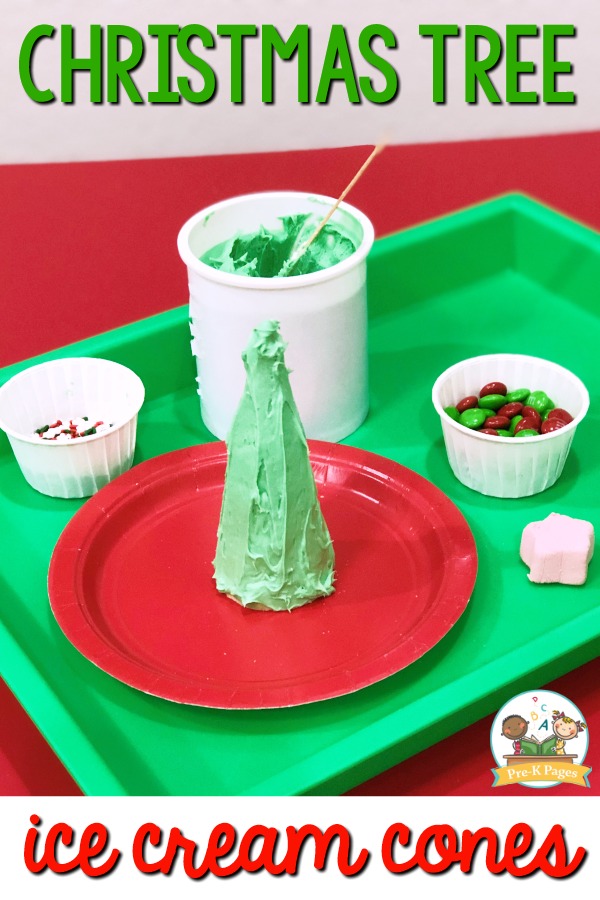 Invite your students to use the candies provided to decorate their trees.
Finally, add an extra dollop of frosting to the top of each tree and invite each child to place one star marshmallow on the top of their tree.
Kim, a blog reader, suggests placing the candies in a muffin tray in the middle of the table – brilliant!


Unfortunately, some schools frown on any activities that look even remotely fun so I created a free printable math sheet that will add an educational component to this activity. Take that Scrooge!
Students will color the tree on their paper using the tree they made as a model. Then, they will count the number of each color candy on their tree and write the number in each sentence.
You can color in the circles at the end of each sentence prior to the activity to support non-readers.
More Christmas Ideas