Sometimes you just have to get up and move like these Christmas games for preschoolers and movement activities. These gross motor Christmas cards will inspire your children to do just that. They feature a wide variety of Christmas themed actions your kids will love.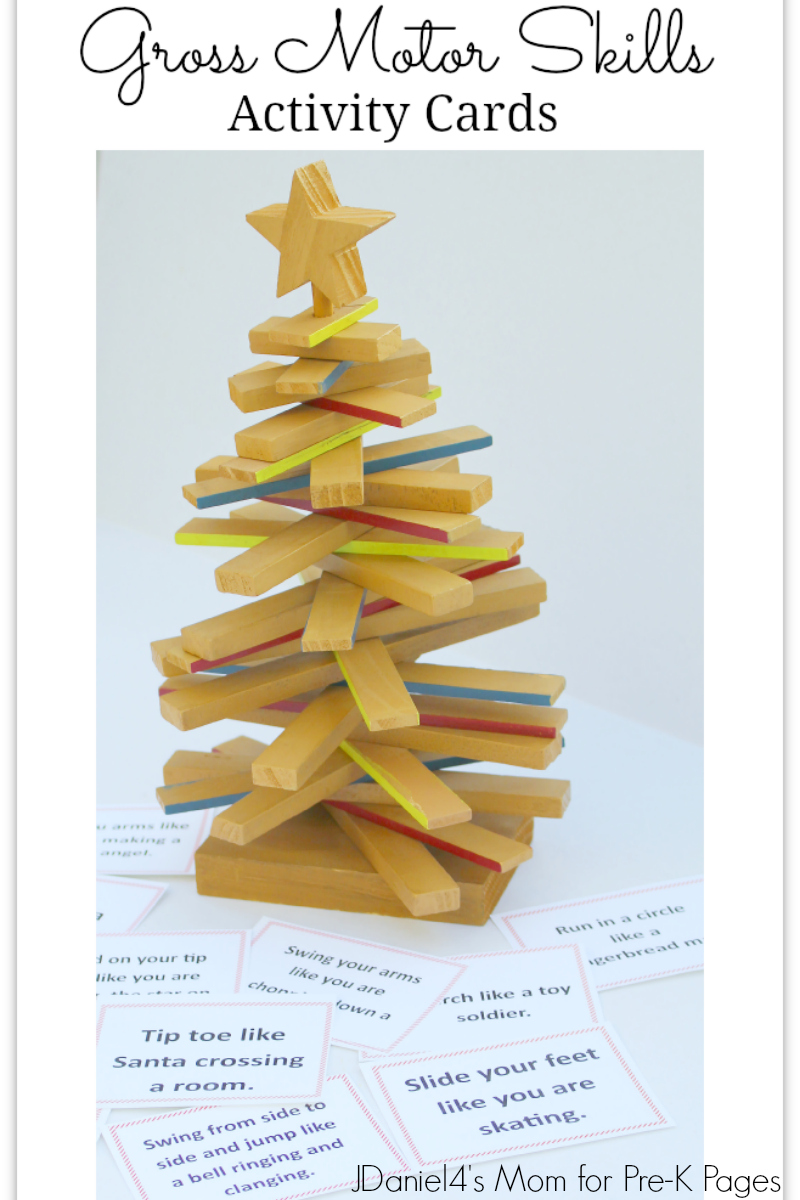 Christmas Games for Preschoolers
Movement is a key way to help children develop–physically, mentally, emotionally, and socially. Moving activities help build muscles and develop skills in using those muscles. Kids can practice different physical skills by moving in different ways. They begin to gain more control over their bodies. They understand the space around them and their place in it. They develop concepts of over, under, beside, behind, and so forth. They gain a greater sense of well-being. And they have fun with their friends.
This time of year can be very stimulating and movement games can help children channel their extra energy in creative ways.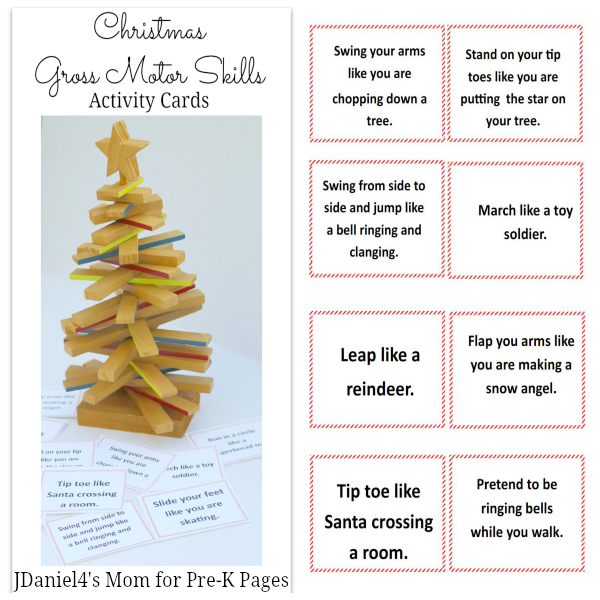 Christmas Gross Motor Action Cards
These cards have different types of movement activities. Some of them will be easier (flapping your arms like you are making a snow angel). Others ask children to do a combination of movements. Let's look at a few of the actions mentioned on the cards: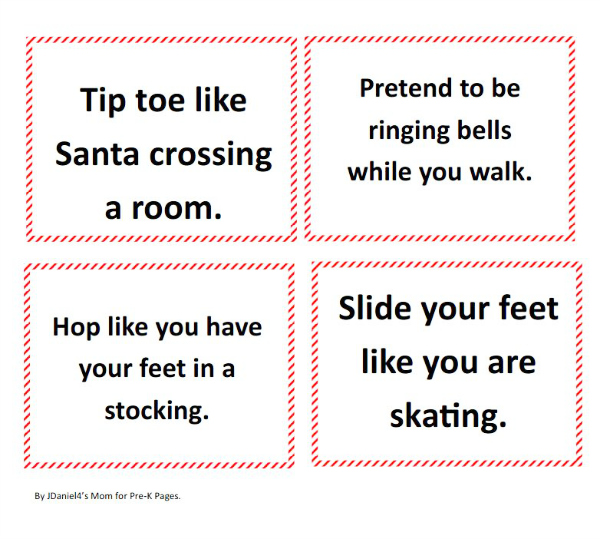 "Swinging your arms like you're chopping down a tree" is cross body action. Children chop with their hands together on the left side of their body and then on their right. They will need to swing up to their shoulder and diagonally down to their knee each time.
The "hop like your feet are in a stocking" means hopping with two feet together. You may choose to have them hop on one foot at a time.
"Walk like you are dragging a Christmas tree" means places both hands to same side of your body. Slowly pull them forward and back in slow motion.
"Adding an ornament to the tree" is a fun action. Kids may think that standing on their tiptoes and reaching arms above their head is tricky. If your children are having trouble standing on their tiptoes, still encourage them to stretch their arms as high as possible with feet flat on the floor.
The bell ringing action card asks children to hop on one foot with other leg sticking out the side. Then they will need to switch legs. Finally they hop with both feet together. It represents the swing of a bell and its clang. If your children are not ready to hop, they can make the swinging motion with their hands.
Each of these is how I visualized each action. You may decide to do them differently and that is just fine.​ Have fun coming up with your own ways to act out the cards!
Using the Movement Cards
Group Game: Lay the cards on the floor. Invite children to spread out around the room. To insure that your children have enough room to move, you will want them to have at least an arm's length space in front, behind, and beside them. Toss a beanbag onto a card and call out the action. Lead kids to move in the suggested way. Toss the beanbag again and change the movement.
Brain Break: Place the cards in a bag or basket. If you need a movement break or have a few minutes that need filling, pull a card and lead the children in the movement. Then move on to your next activity.
Click on the image below to access your game cards. Enjoy discovering all kinds of ways to incorporate movement into your classroom.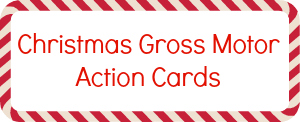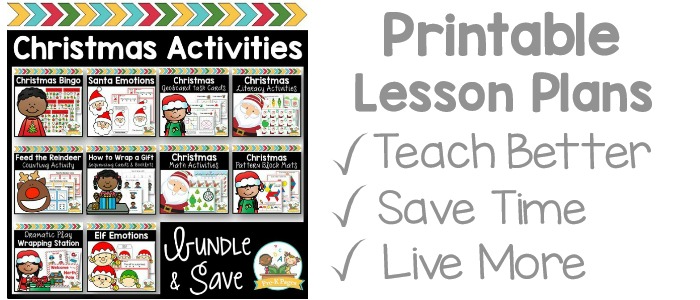 BIO: Deirdre is the author of JDaniel4's Mom where she shares other learning activities, printables, crafts, and food creations. She loves growing and learning beside her son. You can find her on Pinterest, Facebook, and Instagram.
More Christmas Ideas