I love Christmas music. I'm one of those people that tunes in to Christmas music on the radio as soon as it starts and keeps it on all the way until New Year's Day.  Learning and playing music is one of the great joys of the season for kids, and my preschoolers are really getting into it this year. To help them enjoy Christmas music even more, we made our own jingle bell sticks inspired by one of our favorites – Rudolph the Red Nosed Reindeer!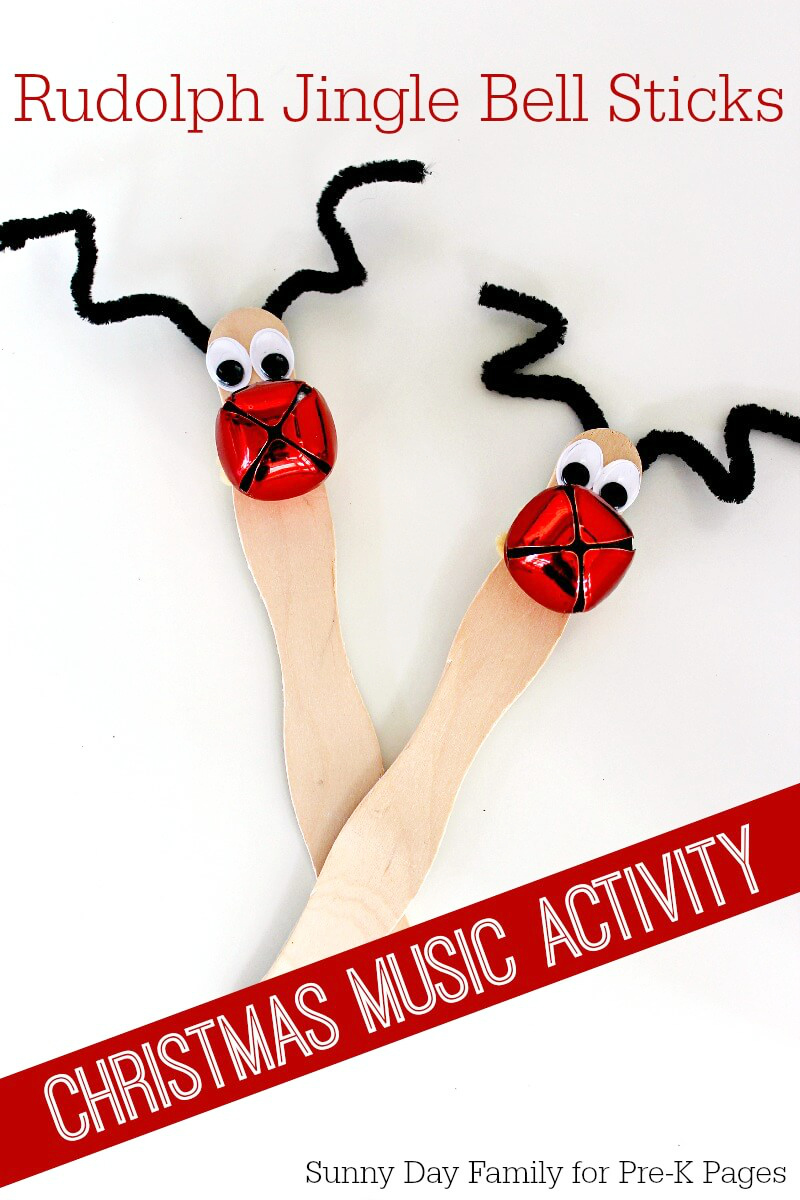 Christmas Jingle Bell Sticks
These DIY instruments are really easy and inexpensive to make, and they are so much fun to play with when you're done! They would be perfect for a Christmas concert, for a Christmas sing-a-long in the classroom, or just for fun at home.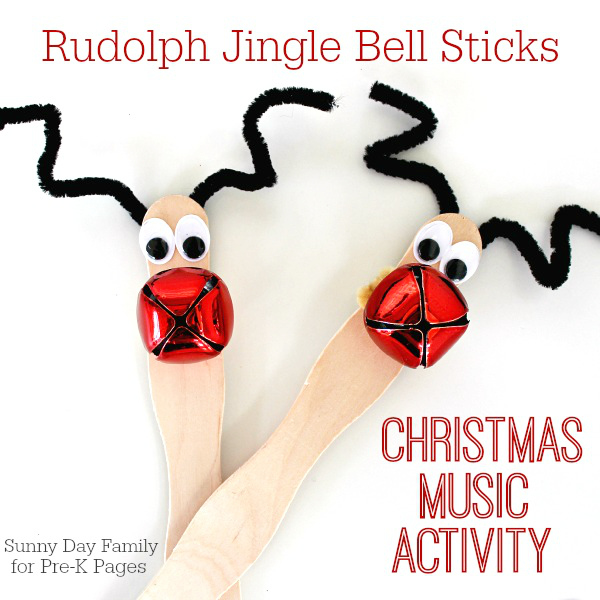 These homemade instruments are simple to put together with minimal supplies. Kids love working with the chenille craft stems and eyes to make their reindeer special! To make Rudolph Jingle Bell Sticks, you will need: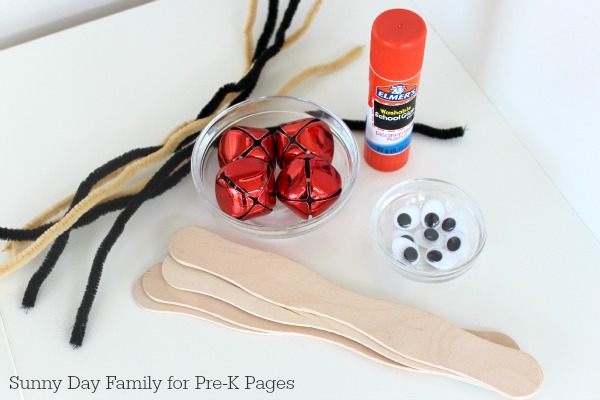 How to Make Jingle Bell Sticks
First, glue (or peel and stick) two googly eyes on to the top of your craft stick. Allow to dry.
Thread a chenille stem through the loop on top of your jingle bell. This is a great fine motor activity for little fingers!
Use the other chenille stem as reindeer antlers. First, bend it in half. Then twist the ends into antler shapes. Hold the antlers against the back of the stick.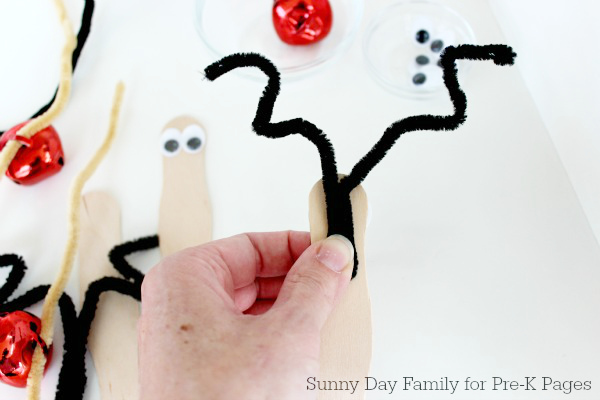 Wrap the chenille stem with the jingle bell tightly around the craft stick, holding the antlers in place. Twist and tuck the ends to hold it all together.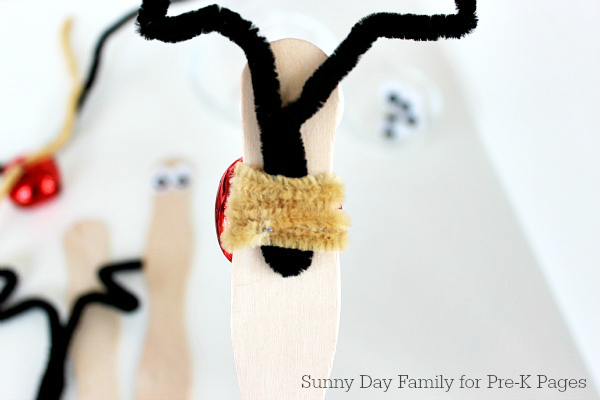 Your reindeer is done! You can leave the sticks as is, or allow the children to decorate the bottom of the stick with markers or stickers.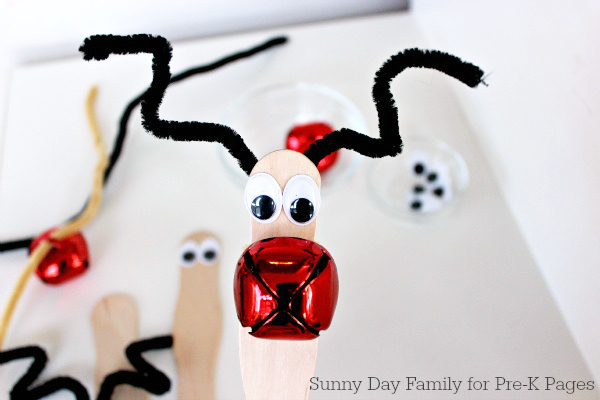 Make Music with Jingle Bell Sticks
Now that your instruments are finished, your children can have fun making music! We love to use our bells to accompany a Christmas carol sing-a-long – the kids especially love singing Rudolph the Red Nosed Reindeer and Jingle Bells while shaking their bells.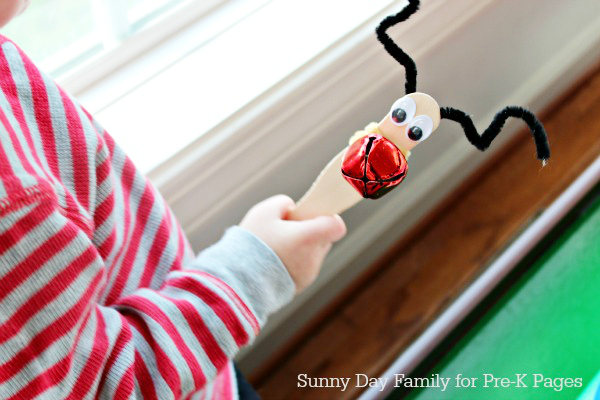 We loved making these Rudolph Jingle Bell Sticks and are enjoying playing with them even more. It's been a great learning activity for the holiday season and is filling our home with beautiful music!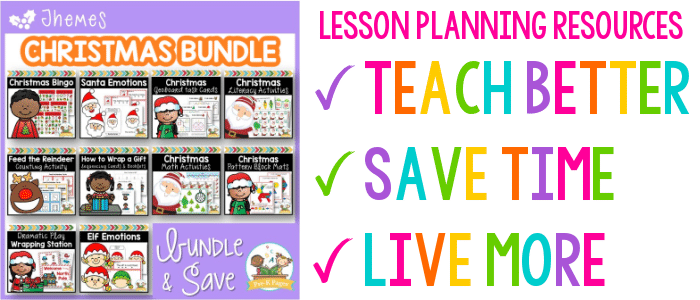 BIO: Laura is a mom to twin boys and the author of Sunny Day Family, where she shares fun activities, home organizing tips, and easy recipes. Connect with her on Facebook, Pinterest, Instagram, and Twitter.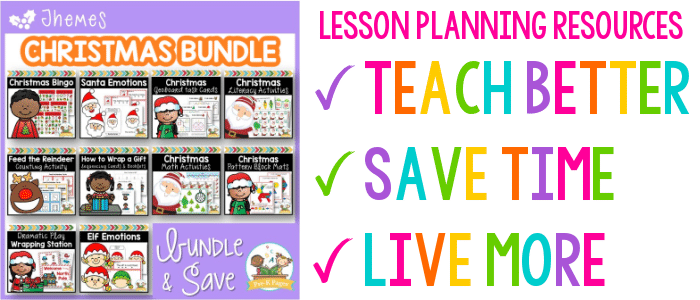 More Christmas Ideas