YouTube is a great way to find fun Christmas music you can use in your preschool or kindergarten classroom or at home.
You can easily incorporate music and movement into your daily routine using these free YouTube videos.
Music is also perfect for introducing new concepts, building background knowledge, and developing vocabulary skills for any theme or topic.
Here are more than 20 kid-friendly Christmas videos from YouTube.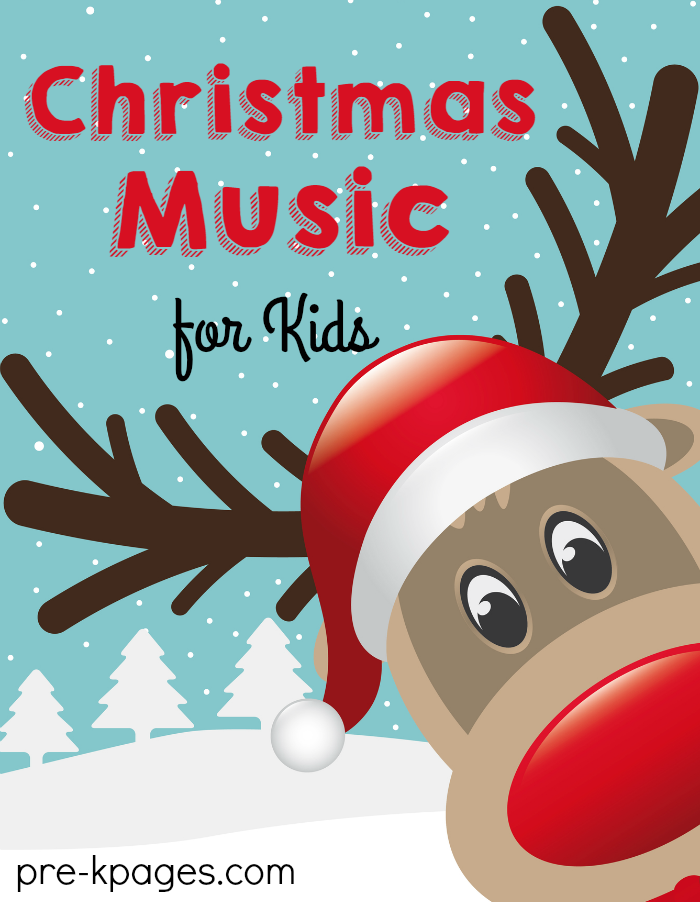 Christmas Music Videos for Kids
All of the songs listed below can be found on YouTube. You can show these videos to your class using an LCD projector and computer screen, or you can just play the audio- either way, your kids will love singing and dancing along to these fun holiday songs!
If you don't want to select individual songs, you can follow my Christmas Music for Preschool Playlist on YouTube.
Jingle Bells
Jingle Bells by Mother Goose Club

Jingle Bells by Super Simple Songs

Jingle Bells – by The Learning Station

Jingle Bells – by musicfactorymusic

Reindeer
Reindeer Pokey – by The Kiboomers

Rudolph The Red Nosed Reindeer Song – by The Kiboomers

Santa
If You're a Kid [Christmas Remix!] by Harry Kindergarten

S-A-N-T-A – by Super Simple Songs

Santa, Where Are You? – by Super Simple Songs

The Santa Claus Song – by KidsTV123

Where is Santa? – by The Kiboomers

Me and Santa's Elves – by The Learning Station

Comin' Down the Chimney – by The Learning Station

Up on the Housetop – by The Learning Station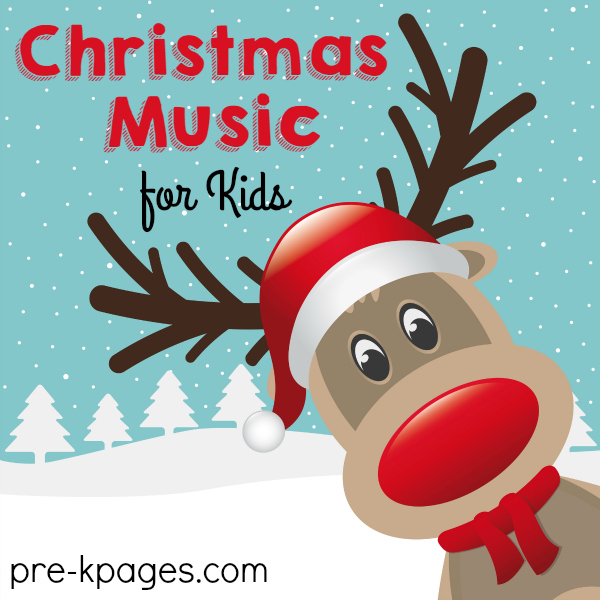 Dance Around the Christmas Tree – by The Learning Station

Traditional Christmas Songs
We Wish You a Merry Christmas – by The Learning Station

12 Days of Christmas – by The Learning Station

12 Days of Christmas – by Hooplakidz

Away in a Manger – by musicfactorymusic

Silent Night – by musicfactorymusic

Sleigh Ride – by musicfactorymusic

More Christmas Ideas