Have you ever made a banana snowman with your kids? Don't you just love making classroom recipes with your students? It's a great way to encourage hands-on-learning!
Winter is the perfect time for learning about snow and snowmen. We love unit studies!!
Let me show you how easy it is to make this banana snowman using limited ingredients and supplies! Perfect for the classroom and healthy too!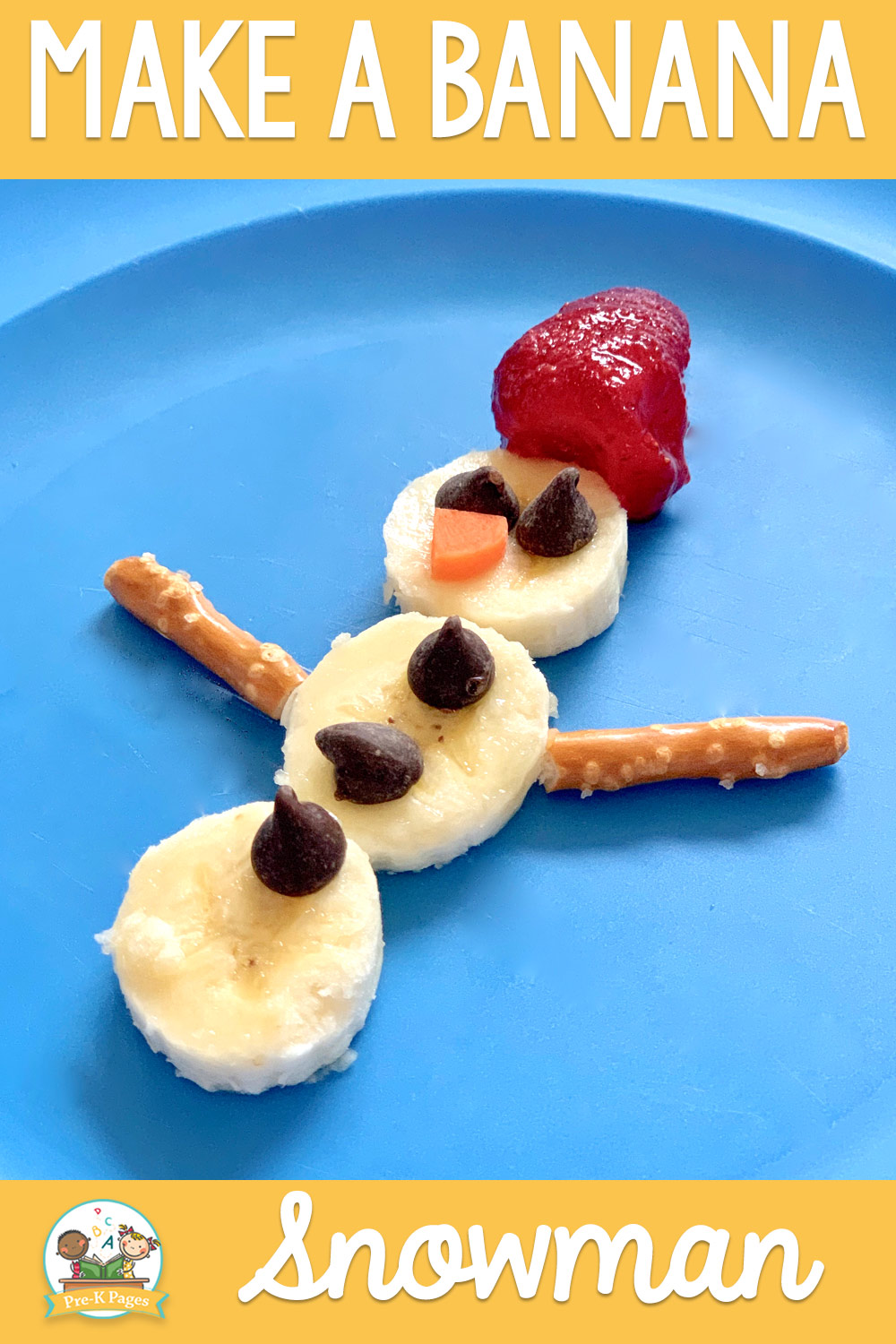 Banana Snowman
1 banana, peeled and sliced (3 banana slices for each snowman)
5 mini chocolate chips
1 pretzel stick
1 baby carrot
1 strawberry, sliced into quarters
Other Supplies:
First, gather up your supplies.
Obviously, you can make several snowmen out of one banana. The carrot and strawberry can also be used to make many snowmen.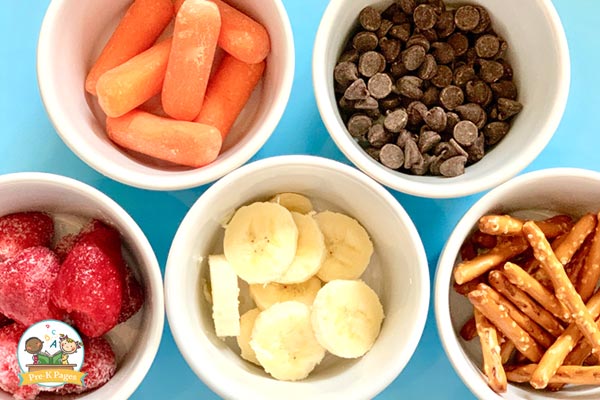 Classroom Recipes: Banana Snowman Snack
This is perfect for letting the kids assemble.
Take three banana slices and line them up as illustrated below.
Use two mini chocolate chips for the eyes.
Use the other three for the buttons on the snowman.
Slice a sliver of the carrot off and poke it into the top banana slice under the eyes to serve as the nose.
Break the pretzel stick in half and these will serve as the arms. Poke them into the middle banana slice.
Place one of the strawberry quarter slices above the top banana slice to serve as the hat.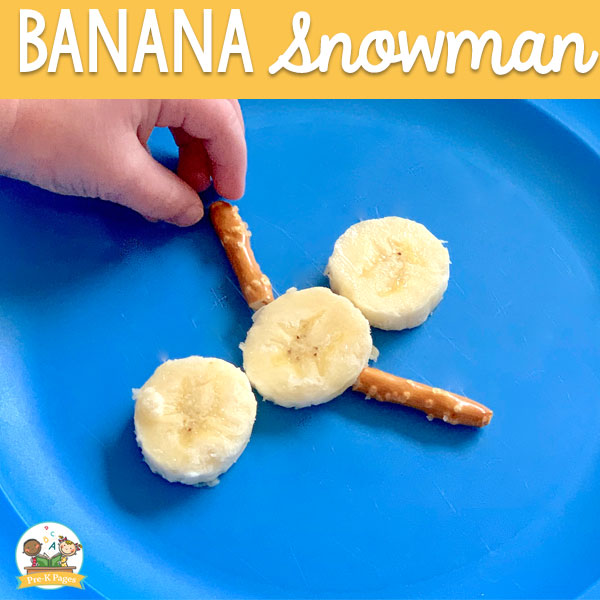 Winter Snack
Kids will love assembling and eating these adorable snowmen.
This is also a very good classroom recipe that encourages following directions if you decide to have the class assemble their own snack as you share the instructions aloud.
Enjoy!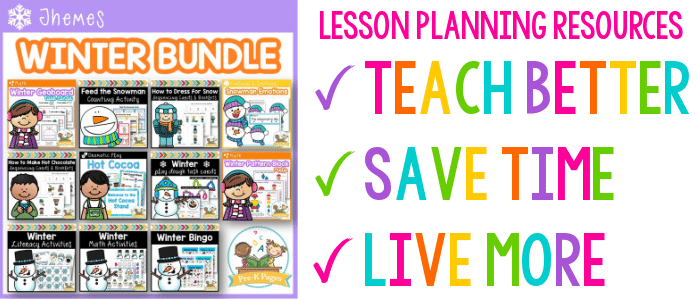 More Winter Ideas