Do your kids love to play with play dough?  It's difficult to hold the attention of any young child, but even more so during the busy Christmas season.  This fun, educational activity is sure to keep your kids engaged and on-task for a good long time.  I also created a letter to Santa printable note template your kids can use, keep reading to get your copy!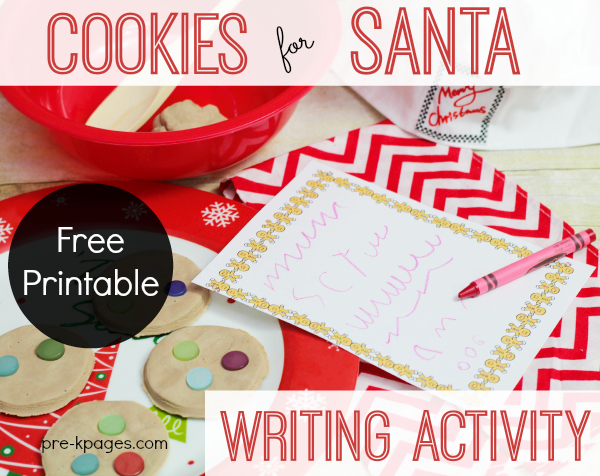 Making Cookies for Santa
This hands-on activity provides plenty of learning opportunities for young children.
When children have a real purpose for writing, not just because we told them to, they begin to learn that writing has meaning and can be used to communicate ideas with others- which is an important part of the emergent writing process.
As children roll and manipulate the play dough they develop the fine motor skills in their hands that will be necessary as they begin writing.
Lastly, pretend play involves creativity and imagination which are crucial skills for 21st Century learners.
The most important part of this experience is that your kids will be having FUN making pretend cookies and writing their own letter to Santa!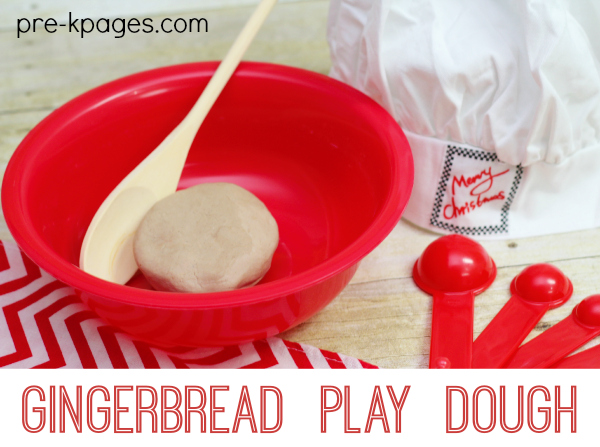 Play Dough Cookies
I used my favorite homemade play dough recipe to make this batch, it smells amazing!
Gingerbread Play Dough Recipe
2 cups all-purpose flour
1 cup salt
2 tsp. cream of tartar
1 tbsp. ground cinnamon
1 tsp. ground ginger
1 tsp. ground nutmeg
2 tbsp. vegetable oil
1 cup water
Instructions
In a pan, stir together the dry ingredients.
Next, mix in the oil and water and stir until it thickens to the consistency of cake batter or thicker.
Cook over low to medium heat until dough begins to form.
Remove dough from pan and set aside to cool, and then knead until smooth.
Makes enough for 4-5 children to play with. If your dough is too sticky add more flour, if it's too dry add more water and vegetable oil.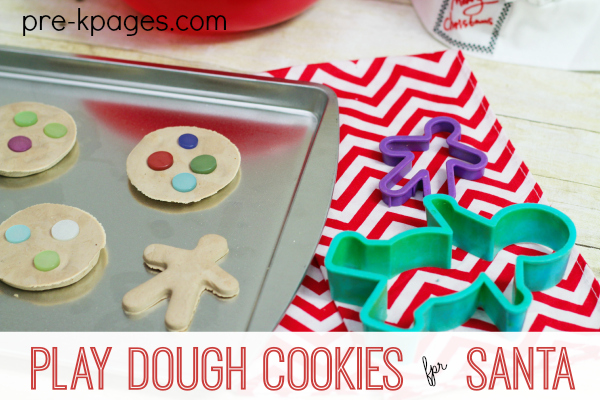 Letter To Santa
Now that you have your play dough, your kids can make cookies for Santa. Provide some cookie cutters, a cookie sheet from the dollar store, crayons, and buttons or beads for decorating the play dough cookies and you're good to go!
After the cookies are decorated it's time to write a letter to Santa at the North Pole!
The printable note template your kids can use to write a note to Santa is available for download below.
I included four different versions for you in this printable, color without lines, black and white without lines, color with lines and black and white with lines.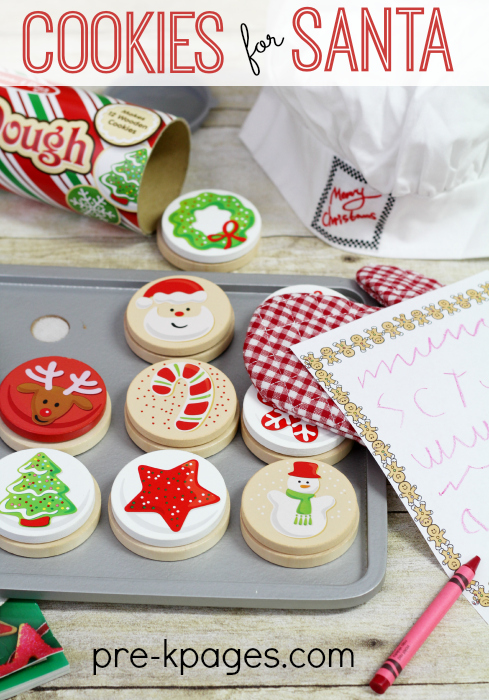 Letter To Santa Printable
If all this making play dough stuff isn't your thing then you might like this pretend play Christmas cookie set I found from Melissa and Doug.
The set includes 12 wooden slice and bake cookies, the decorated tops are attached with Velcro. Also included is a very durable wooden cookie tray with Velcro spots.
Kids can slice the cookies and attach them to the cookie sheet without fear they will slide off. There's also an oven mitt, a pretend knife, and a spatula. Tons of fun!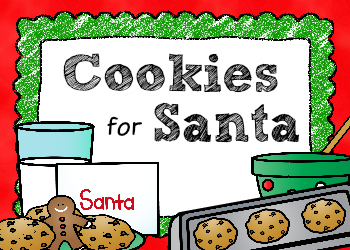 Click on the image above to download the note for Santa printable.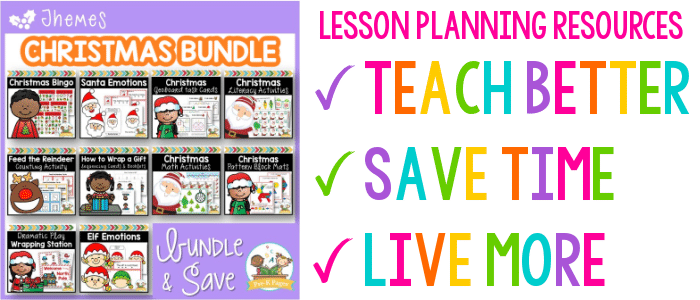 More Christmas Ideas