Play dough is always popular with my children. They love molding their play dough into all sorts of things. They also enjoy using extra props and materials in their creations.
For this activity we used popcorn kernels, green play dough, and craft sticks. This activity could be included in a farm, harvest, or Thanksgiving theme.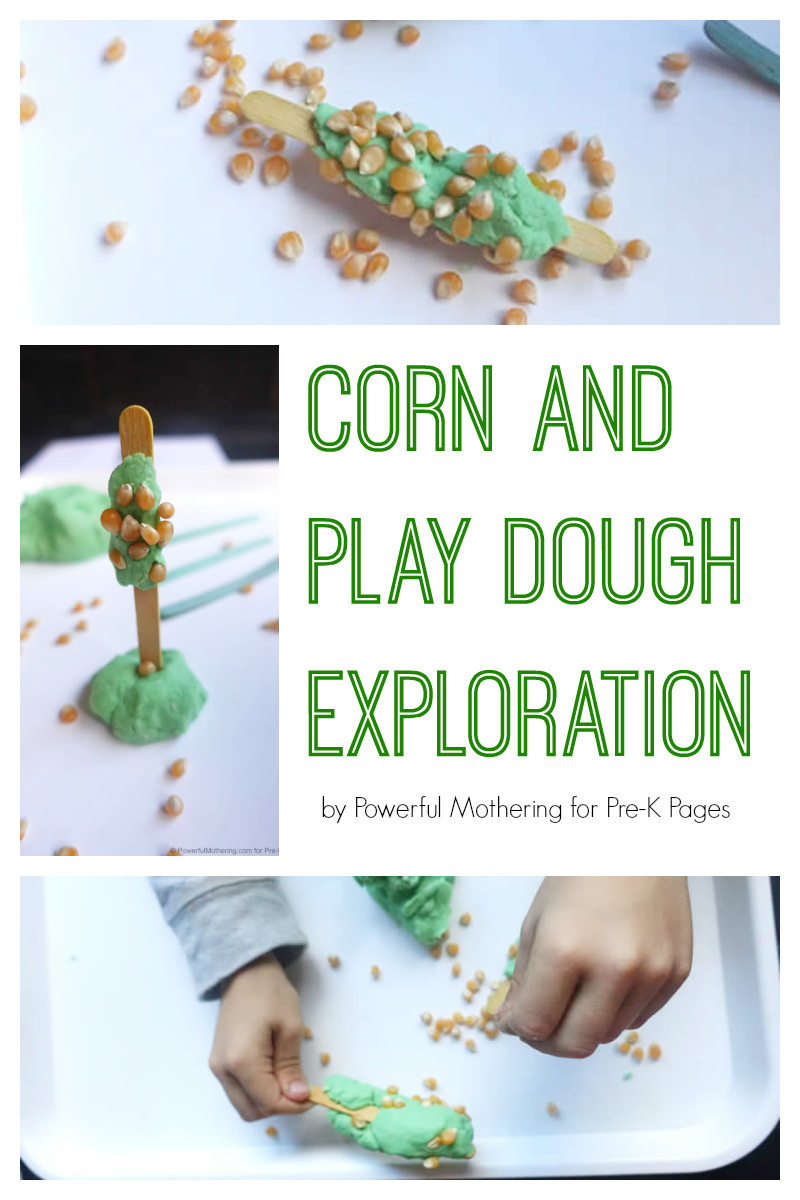 If you would like to make your own play dough, you can find a favorite recipe for homemade play dough on the Play Dough Center page.
Arrange the materials on a tray or in a sensory bin. Encourage the children to explore using the play dough with the corn kernels.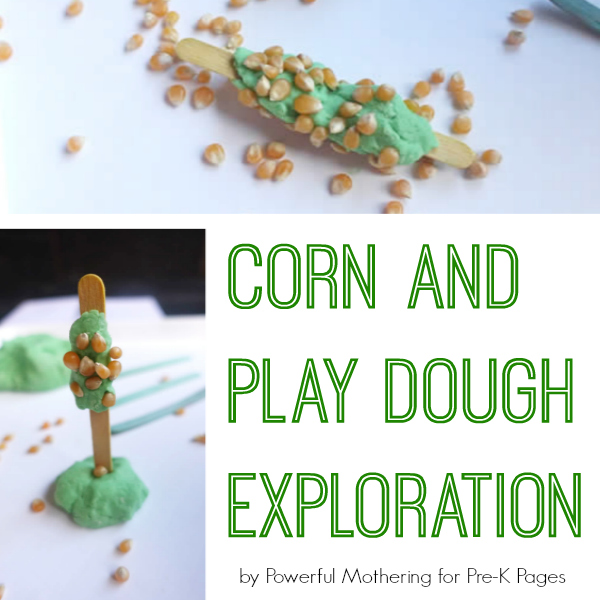 The kids created a corn on the cob by adding play dough to a craft stick and pushing the corn kernels in one-by-one. This activity is great for fine motor skills!
After a little while, they decided to roll the cob (play dough) in the corn- which collected a lot more of the kernels on the play dough.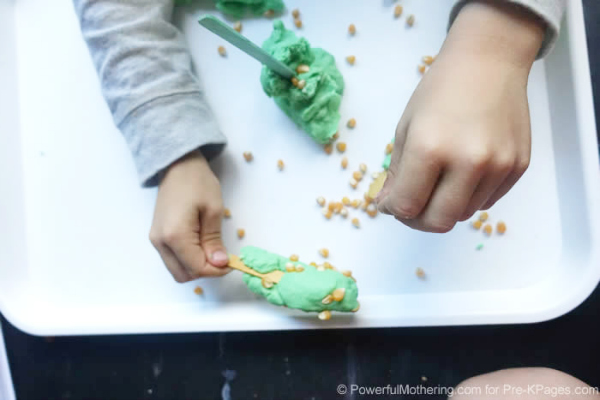 If you have a scarecrow figurine it would be great to add to this play scenario!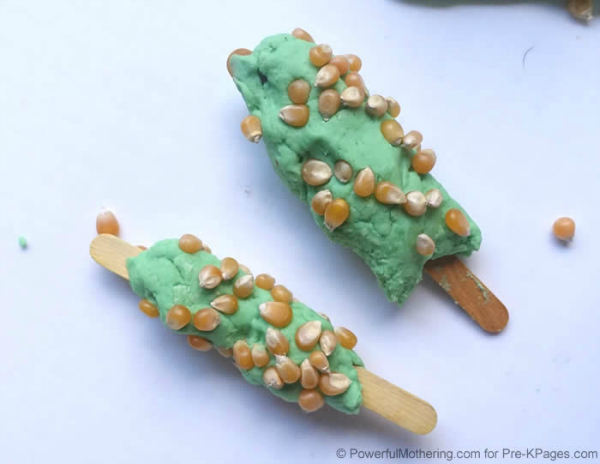 The kids can also remove the corn off the play dough cobs just like they would be picking them off real ones! For more fine motor play, add tweezers for older children to pull off the kernels.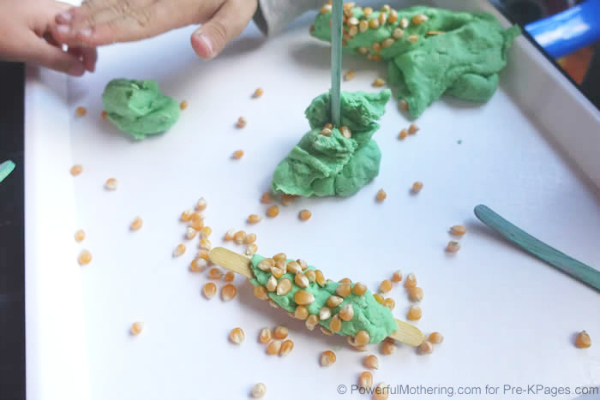 After removing the kernels, children can pretend to plant them in rows in the green play dough which can double as a garden or field.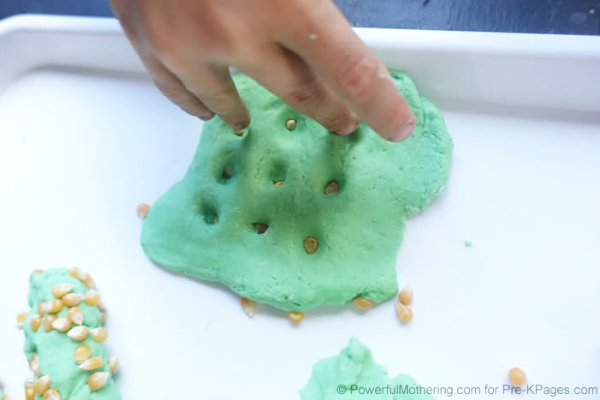 Read About Corn
Reading books can spark curiosity for even more play ideas. It may trigger other activities and questions. It will build vocabulary and help children connect their own experiences with facts and information as well as build more knowledge about corn and about the larger world.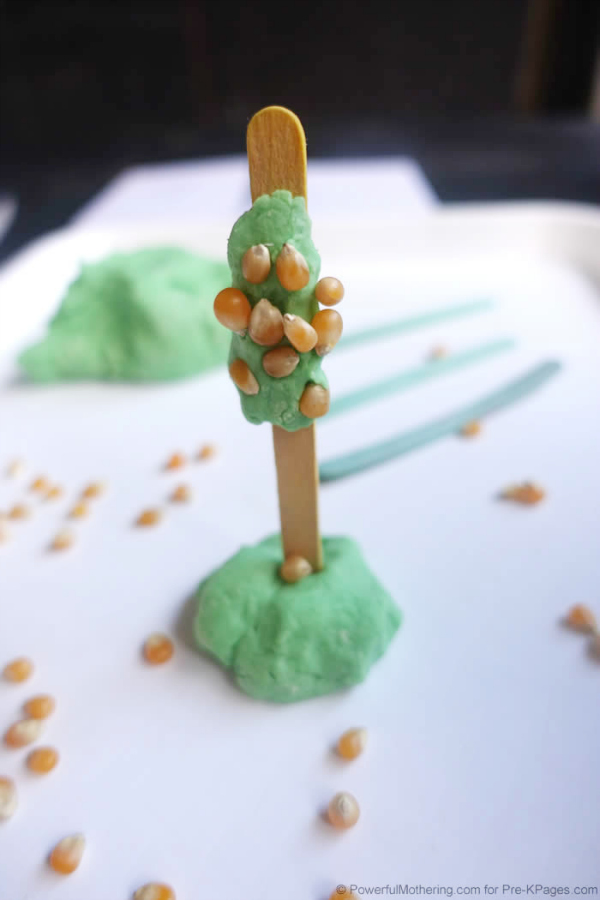 After all our playing with corn, we decided that it was time for a snack of popcorn. YUM!
BIO: Do come visit Nicolette on her blog at Powerful Mothering. She loves to share simple and easy crafts, activities, printables, and learning ideas for babies, toddlers, and preschoolers! She is also a co-author of 99 Fine Motor Ideas.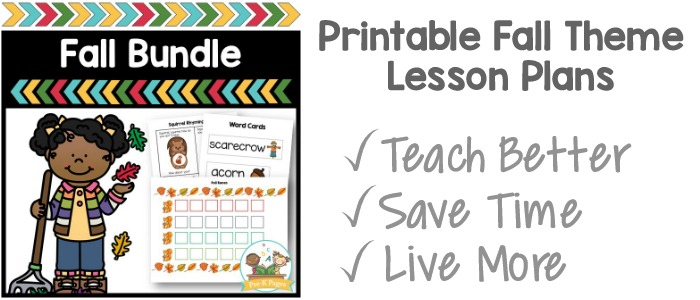 More Thanksgiving Ideas