Do your kids like to go camping? Or maybe they just like to pretend they're going camping!  Here's a lantern craft for kindergarten and preschoolers for a camping theme in your dramatic play center, or your living room.
Every camper needs a lantern to find his or her way around in the dark, don't you agree? Just imagine what fun your kids will have using their very own lantern!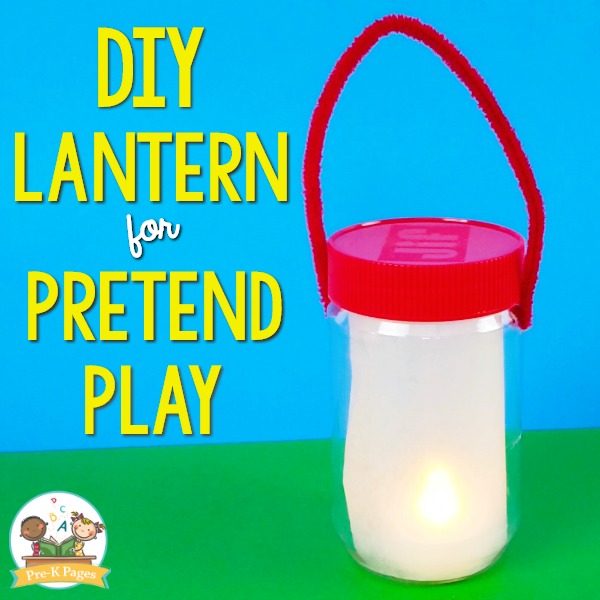 I found the original idea for the DIY lantern HERE but I tweaked it to make it easier.
Supplies to Make Camping Lantern For Kindergarten
Once I gathered my supplies, it took about four minutes to complete this project.
Supplies
Empty clear, plastic peanut butter jar or similar
Wax paper
One Chenille stem
Knife
Tape
Scissors
One electric votive light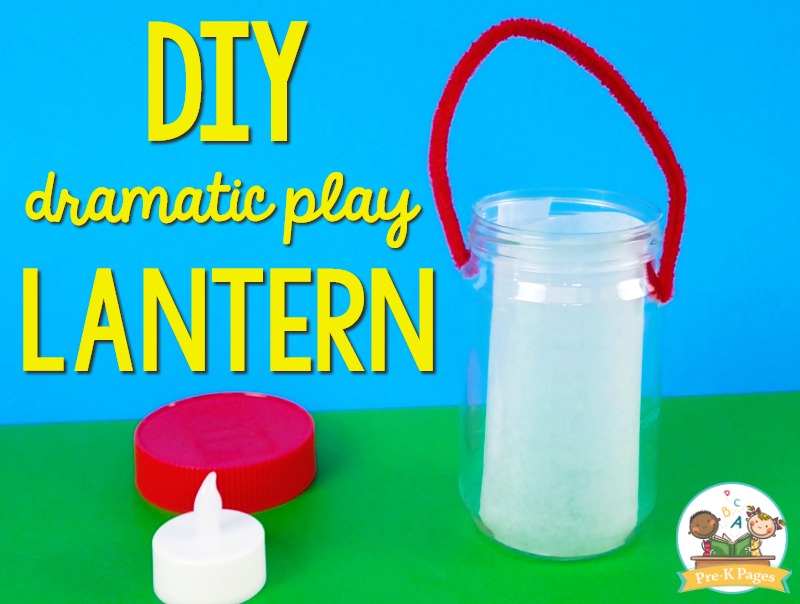 How to Make the Camping Lantern Craft For Kindergarten
Here are the step-by-step directions for making your lantern.
Step 1: Cut one small hole on each side of the plastic jar using the knife.
Step 2: Insert the Chenille stem into each hole and bend the stem upwards on the ends to secure it in place.
Step 3: Cut a piece of wax paper to fit inside the plastic jar.
Step 4: Secure the wax paper with a piece of tape.
Step 5: Turn on the votive light and place inside the lantern and put the lid on the jar.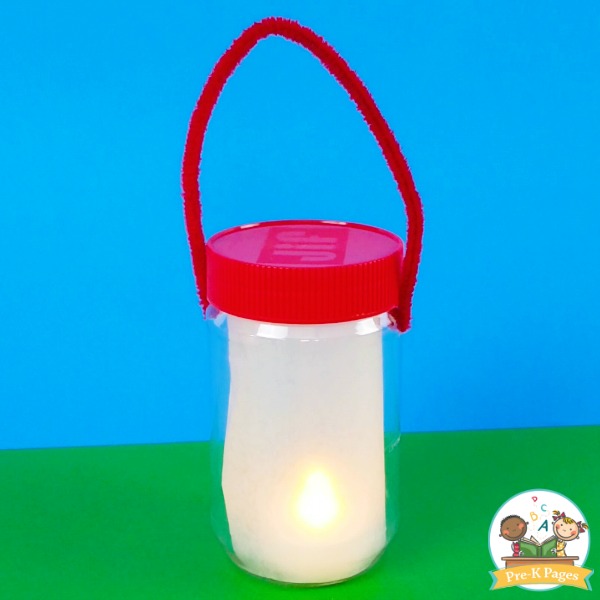 When you want to turn off the light, just open the jar and take the votive out to switch it off.
How stinkin' cute and easy is that? Your little campers will have tons of fun with these inexpensive lanterns!
Printable Dramatic Play Camping Kit
For more dramatic play camping ideas, pictures and printables click HERE.
More Camping Ideas