A camping theme in the dramatic play center is perfect for late spring or summer. Young children are fascinated by nature, you can easily harness their natural interests and include a pretend play camping center in your classroom. Your pre-K and kindergartner students will have fun with this pretend smores craft idea in their camping themed dramatic play center.
You can also integrate your camping dramatic play center into an insect or forest animal theme. Add a few simple props like flashlights from the dollar store, cardboard binoculars, and a pretend campfire and your little campers will be having a blast in no time!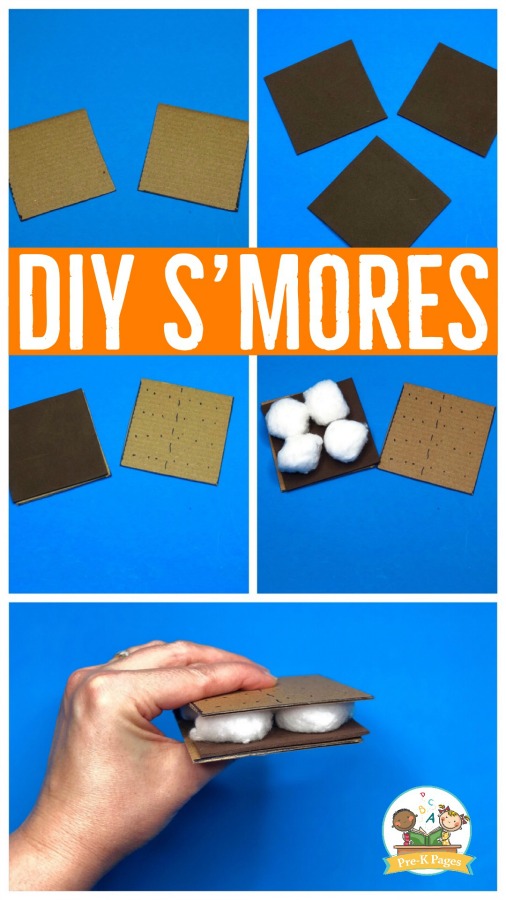 Pretend Smores Craft Idea for a Camping Theme
Aside from the obvious props like a tent, flashlights, and a campfire you can also create your own props.
You can quickly and easily make these pretend s'mores with materials you probably already have in your craft stash.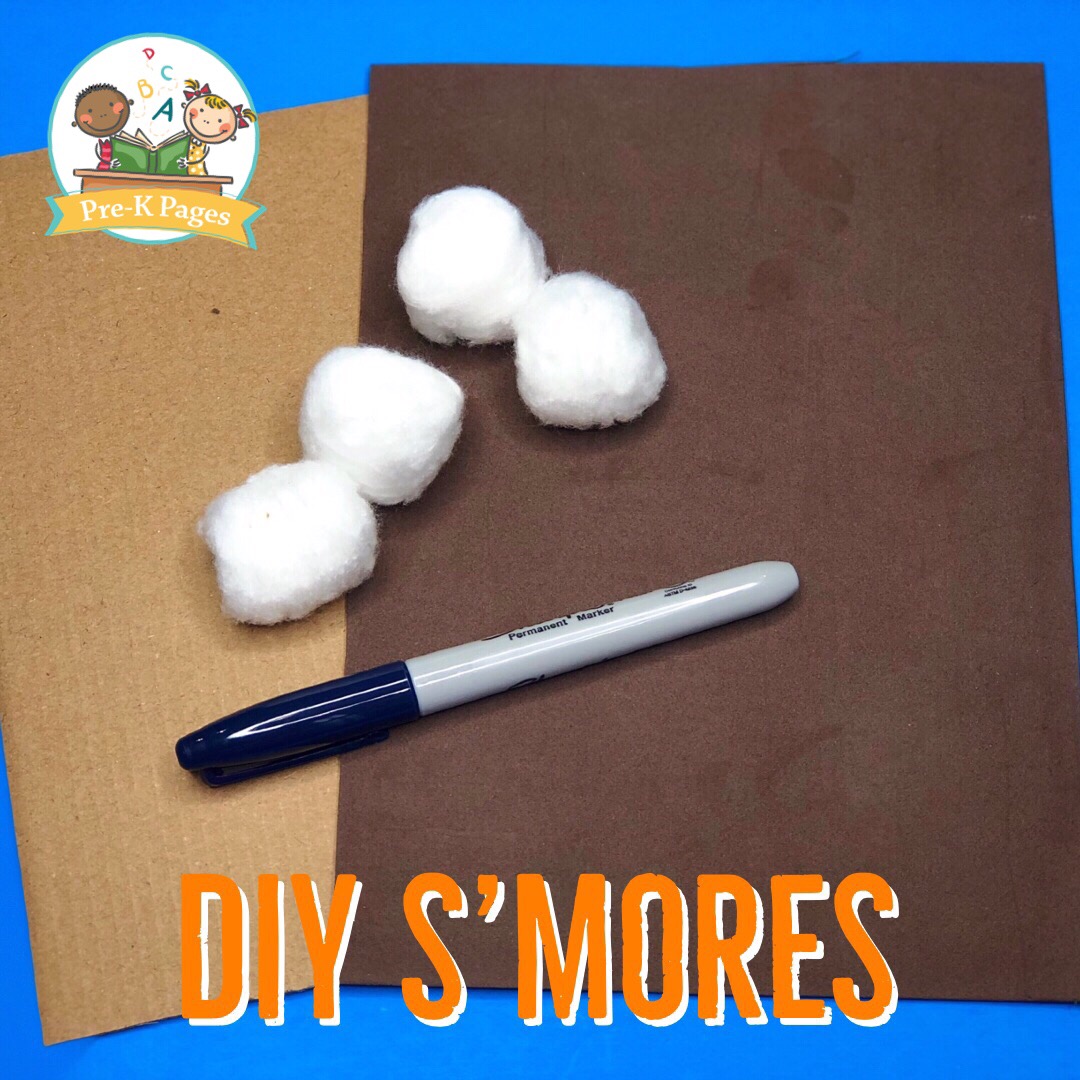 Pretend S'More Supplies
Here are the supplies you will need to prepare pretend s'mores for your camping dramatic play center.
Cardboard
Brown Craft Foam
Cotton Balls
Marker
Scissors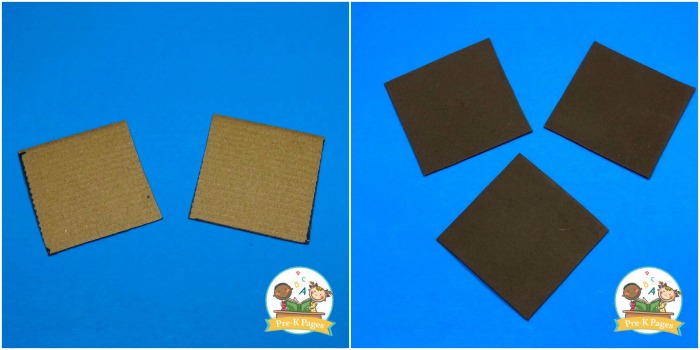 How to Make Pretend S'mores
Start by cutting out squares of cardboard and brown craft foam. I used a block from my block center to trace the squares on the foam and cardboard.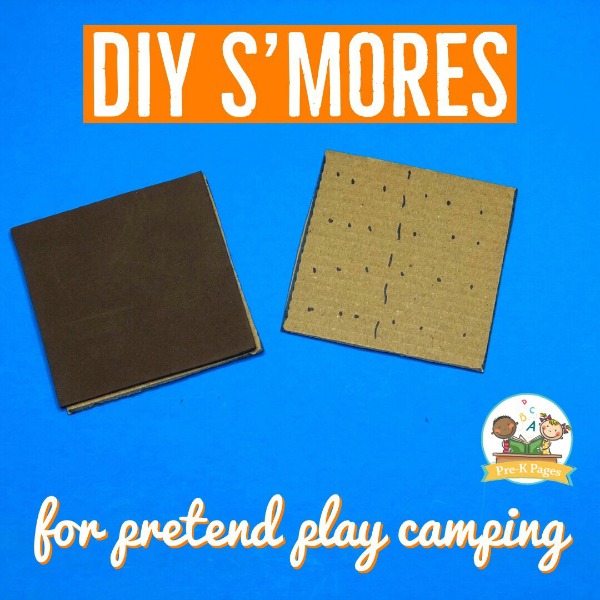 Next, use your permanent marker to decorate the cardboard squares to look like graham crackers. Place one cardboard graham cracker on the bottom, then place a square of brown craft foam chocolate on top.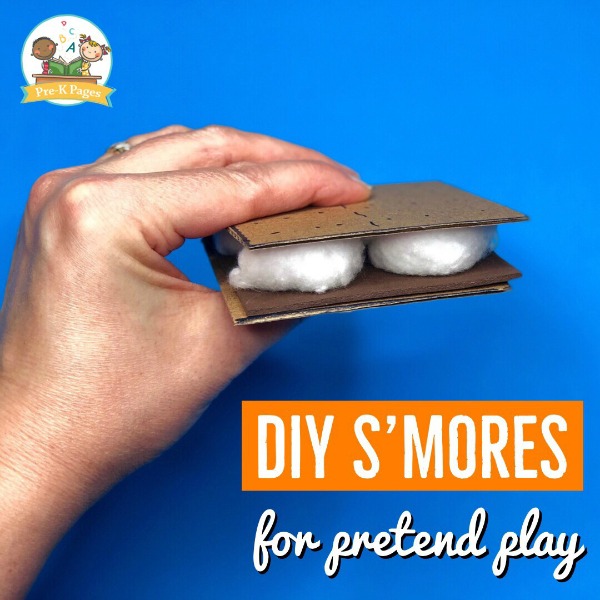 Then, add a few cotton ball marshmallows and place the second cardboard graham cracker on top.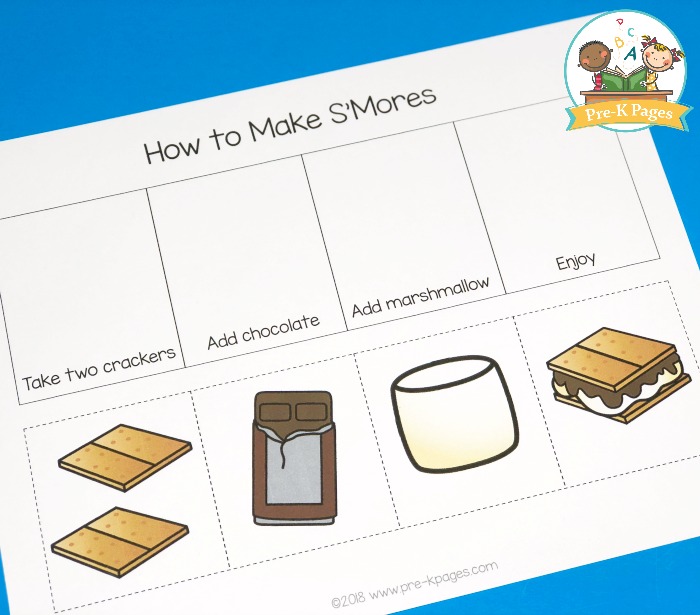 You can take this craft and turn it into a sequencing activity by using the sequence cards found in the Camping Dramatic Play Kit.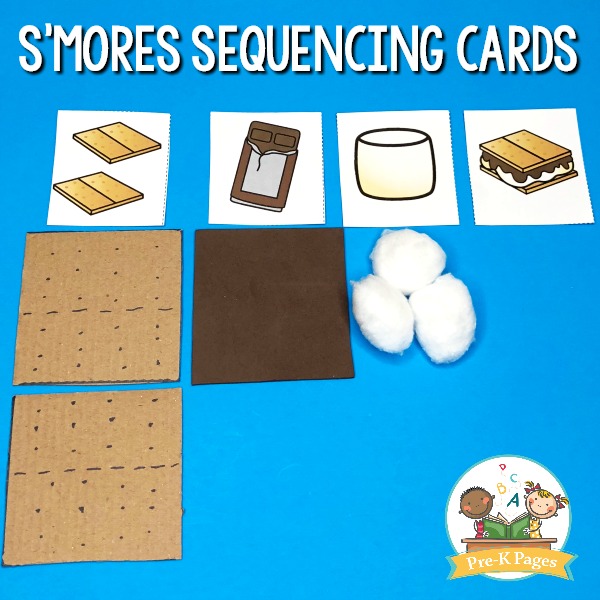 Just print the sequencing pictures on cardstock, laminate, and cut out. Then, you can place the cards in a pocket chart and your students can use the cards to follow the steps for making their s'mores.
Your little campers will enjoy assembling and "eating" their homemade s'mores by the pretend campfire, while learning important sequencing skills!
More Camping Activities