I love to paint. In my classroom we paint quite often and I don't mind a little splatter or mess (most of the time). But I also like art explorations that are less messy. This particular campfire art activity is a "non painting" paint activity. This particular version is great for a camping theme but you can change up the colors in different ways to adjust to fit what your children's interests are.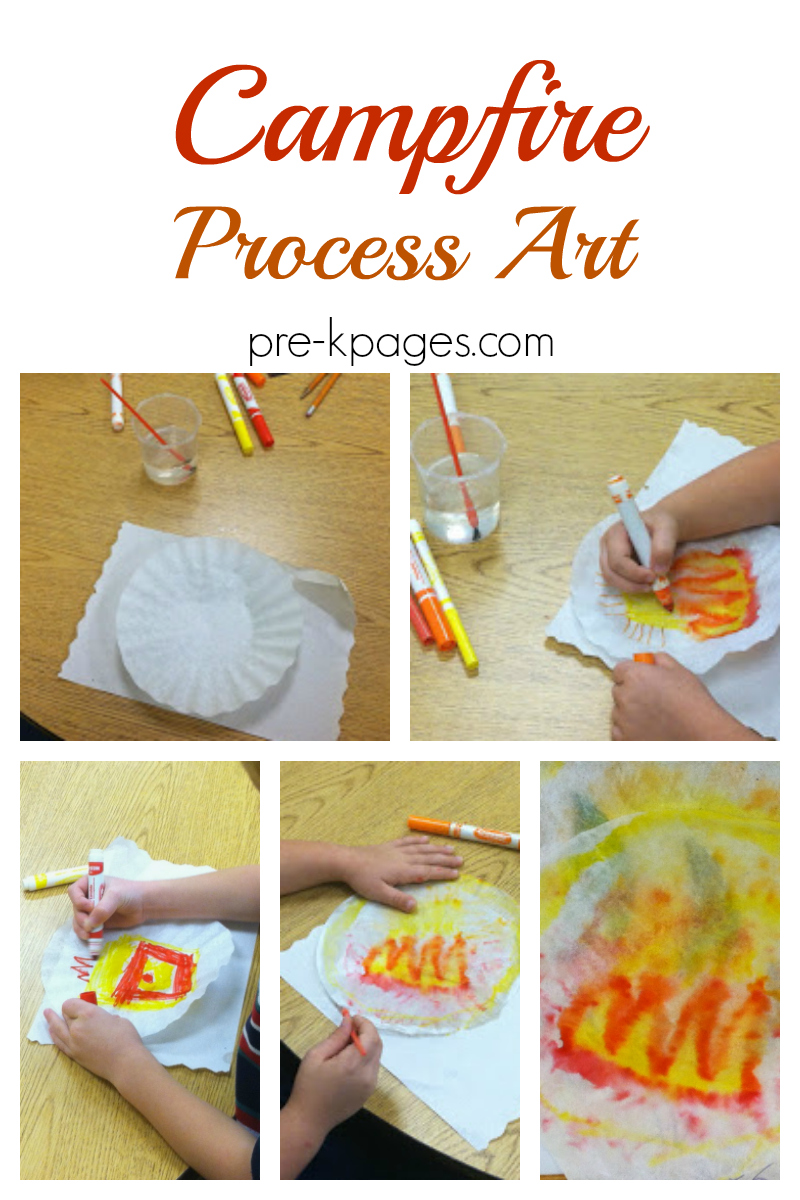 Campfire Process Art
Materials:
Coffee Filters (cheap ones work great)
Red, orange, and yellow washable markers
Cups of water, watercolor brushes
Paper towels
Sponge (good for cleanups)
Spread a paper towel on the table at each workspace. Lay a coffee filter on top of the paper towel.
Invite a child to draw on the coffee filter with markers. I suggested they draw fire designs, but I encouraged them to draw whatever they chose. Some just drew color blocks or shapes. Others drew specific designs.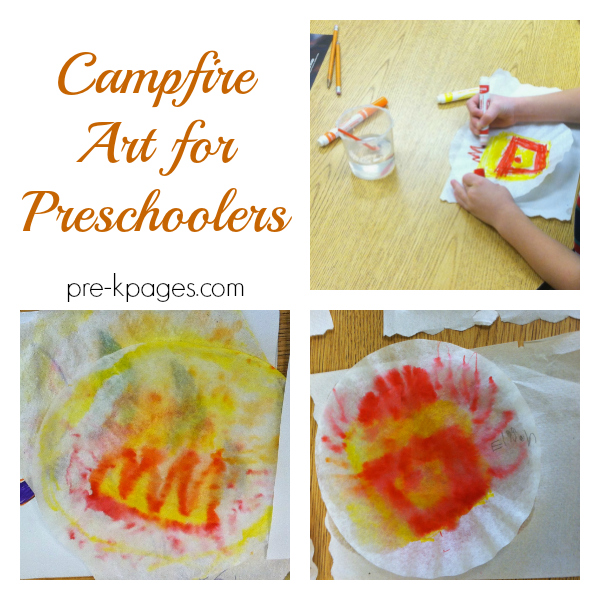 Campfire "Paintings"
After children finish drawing, they can paint over their designs with water. You can use any brushes you have. We used watercolor brushes because their size allows better control of where the water is going. As children paint over the marker designs, the colors will run and mix together. Sometimes you will see colors separate into other colors as they run.
Encourage children to talk about what they see. Use words like "lighter" and "darker" to describe what you see happening with the colors.
Many of my children were very interested in the paper towels underneath the coffee filters. The colors will bleed through and create secondary designs on the paper towels. Several children wanted to keep these designs, too.
To extend this activity, wait for the paintings to dry. Then you can cut or fold the designs into campfire shapes and glue onto another piece of paper.
But I like the final painted designs best.
More Camping Activities