If you're looking for a super simple Christmas craft or ornament your kids can make, you're in luck! These pipe cleaner Christmas tree ornaments are so easy for preschoolers and even toddlers (with supervision) to make. Parents will treasure these homemade ornaments for years to come.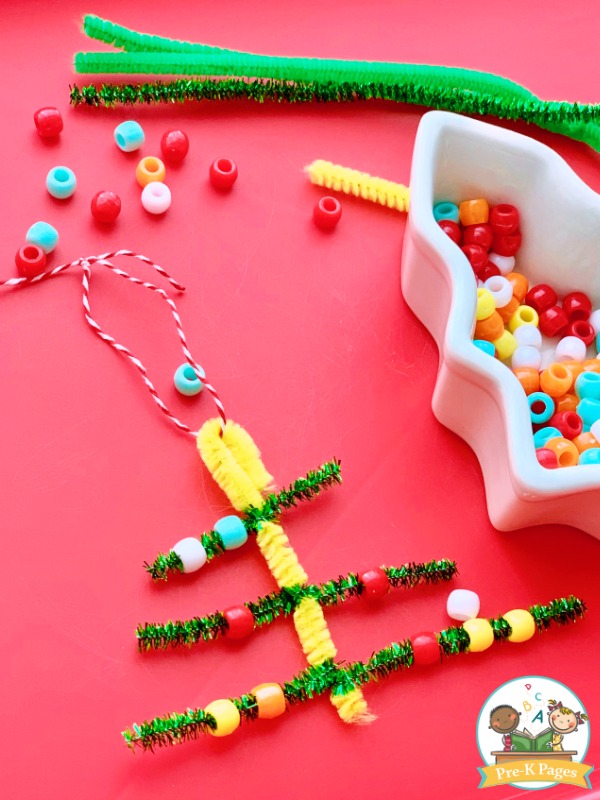 Pipe Cleaner Christmas Tree Ornament for Kids
This activity is open-ended and invites young children to explore and experiment as they create. When you provide your little learners with open-ended activities and materials you're encouraging them to think creatively, explore, and take risks. Your kids can choose what to do and decide when they are finished. These types of activities create results that do not look the same; each one looks different and reflects the individual child.
If you want the crafts you do in your classroom to like they were made by your students and not the teacher, then these ornaments are for you.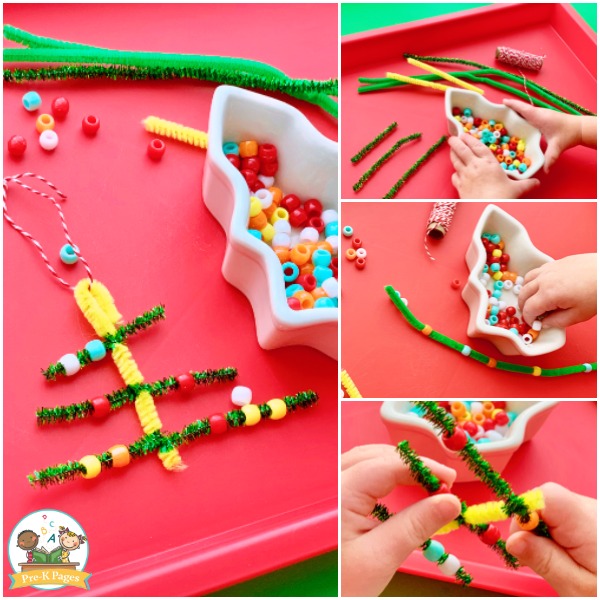 Christmas Tree Ornament Supplies
To make these tree ornaments in your own classroom, you'll need only a few simple supplies. You may already have these items in your art cabinet or storage closet.
Green pipe cleaners (I used these sparkly pipe cleaners for extra pop)
Yellow pipe cleaners (I used yellow, but you could also use brown)
Pony beads (If pony beads are too small, you could use Biggie Beads instead)
Yarn or string (optional)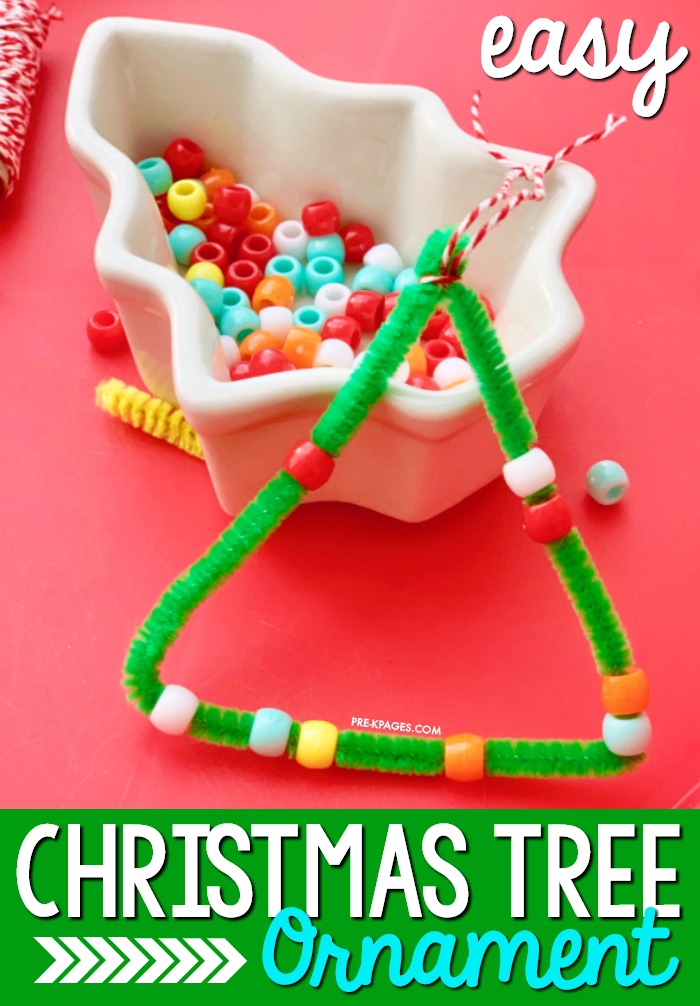 Easy Pipe Cleaner Christmas Tree Ornaments
There are two different types of ornaments you can choose from. The triangle trees are easier and the straight-branch trees are a tiny bit more difficult.
Each triangle tree uses only one green chenille stem, so no preparation is needed – just invite your kids to start stringing beads!
To make the trunk for the straight-branch trees, cut the pipe cleaners in half first. Then, cut the green craft stems in halves, fourths, and thirds. These measurements do not need to be exact, just cut three different lengths. But, as you can see, the children didn't follow a pattern, so for simpler preparation, just cut green craft stems in halves or thirds.
Make Triangle Christmas Trees
Place the green pipe cleaners on the table and invite your kids to choose one. Then, invite them to string the pony beads on to the stem in any order they choose.
When they're finished, invite your kids to fold their craft stems into triangle shapes, or you can help them if necessary.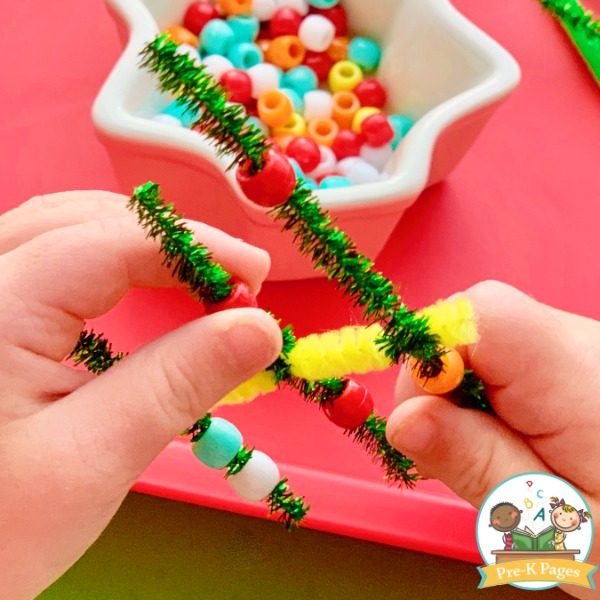 How to Make Christmas Tree Ornaments with Kids
If you want to add a little math practice into this activity, you can demonstrate how to create a pattern on the trees with the beads. As they string the beads, you can comment on what you see the children doing.
For this craft to be truly open-ended allow your kids to use any colors and as many or as few beads as they choose.
You can twist the ends of the stem together when your kids are finished adding beads. Or tuck the ends of the stem into the beads if the child fills the entire stem with beads.
You can loop a length of string or yarn through the top of the tree and tie it if you would like. Since these ornaments are triangular they can also be placed directly on the tree without any string.
Christmas Tree Ornaments Preschoolers Can Make
To make the straight branch trees, invite your kids to loop the ends of the pipe cleaner pieces around the "trunk" to make the branches of the tree. You can demonstrate how to use the smaller pieces at the top of the tree and the longer pieces at the bottom of the tree. But don't be surprised if your kids chose lengths at random or used all the same length on their trees, that's just fine and part of the open-ended process.
Next, invite your kids to add beads to the branches of their trees. They can bend the ends of the branches to ensure the beads stay on the tree.
If you choose, thread yarn through the top loop and tie to make a hanger.
Our kids loved making these trees. Each one was unique. Each child used their own ideas.
That's why I love open-ended activities with flexible materials. Kids can experiment and explore and enjoy what they are doing.
Allow your kids to explore their own ideas, and most importantly have fun making their very own ornaments!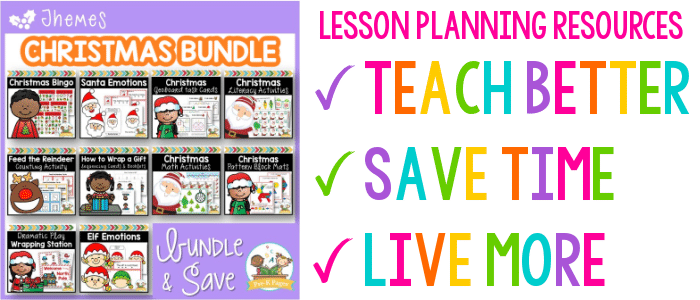 BIO: Scott Wiley, an early childhood educator for 30 years, is editor for Pre-K Pages. He also blogs at Brick by Brick, exploring the connection between play and learning.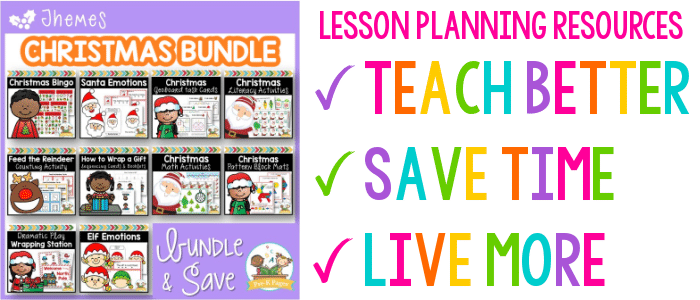 More Christmas Ideas