Looking for some easy Father's Day gifts for kids to make? It's summer, so you may not have a lot of time to spend creating something for Dad.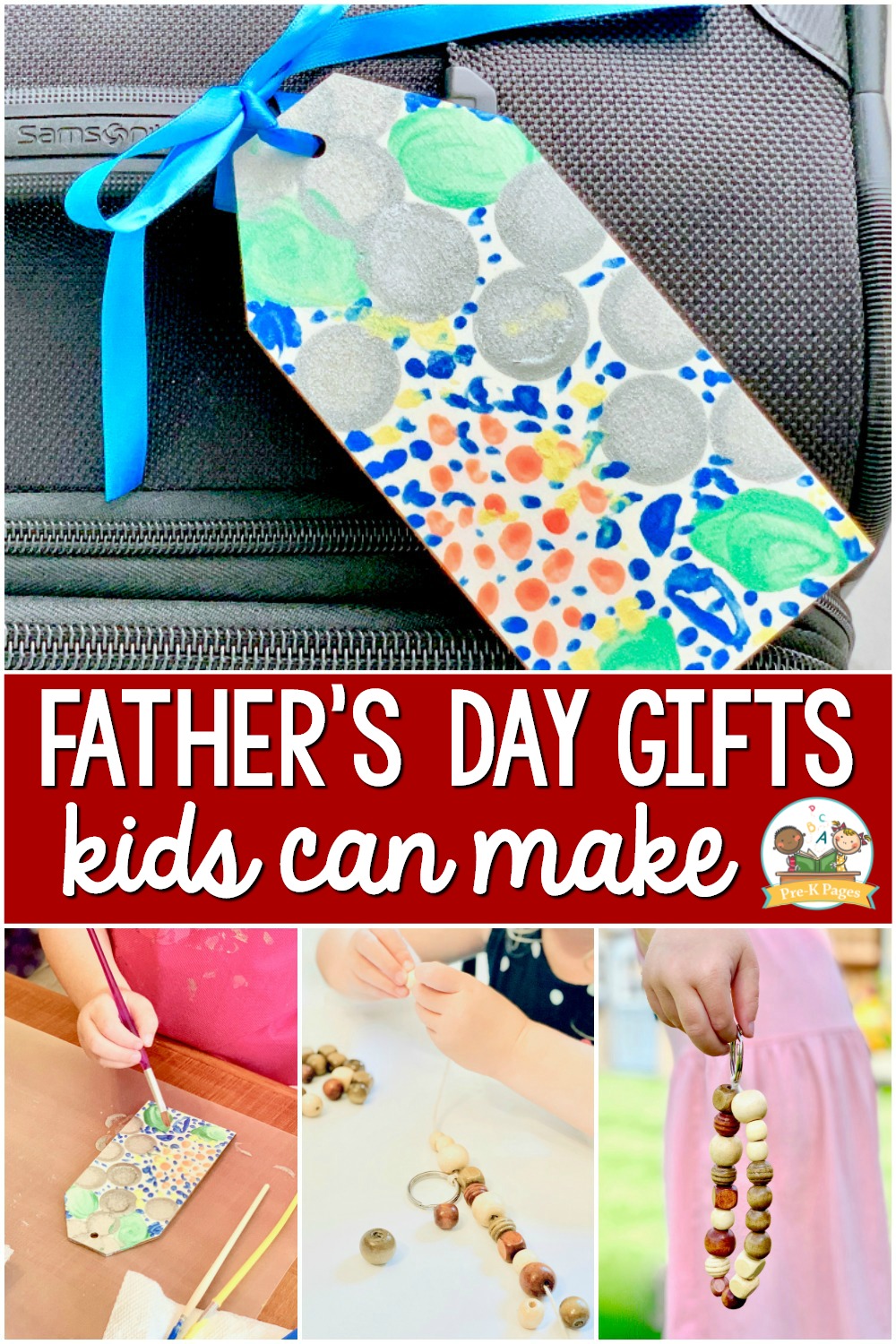 Father's Day Gifts Kids Can Make
These two gifts are easy for preschoolers to make. They can be done quickly with few resources. But, your kids can be creative and take lots of time if they want. And these gifts can be useful for Dad, too.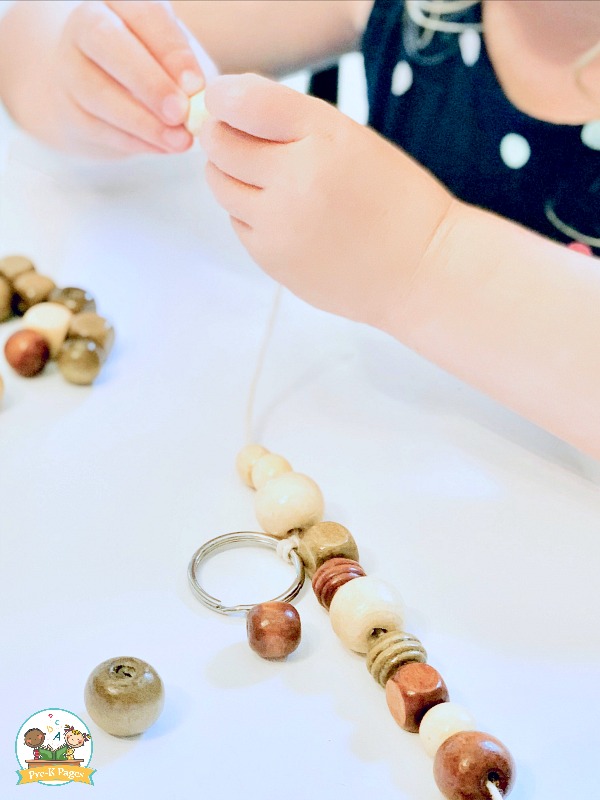 Father's Day Gift Idea #1: Keychain
Supplies Needed: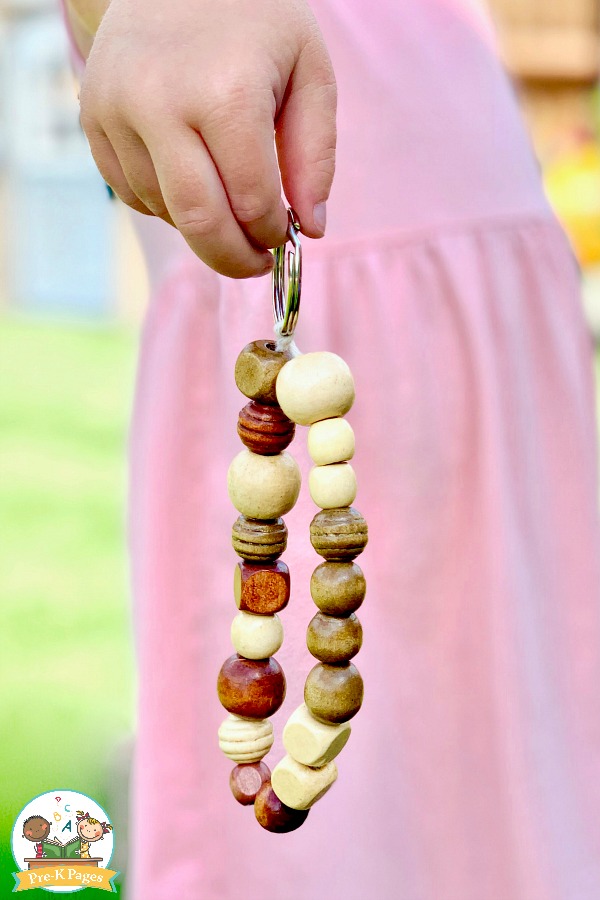 How to Make a Homemade Key Chain for Dad
Cut the yarn or lacing in approximately 6-inch lengths.
To attach the lacing to the split ring, fold the lacing strip in half. Thread the folded (loop) end of the lacing through the split ring. Bring the ends of the lacing through the loop end and pull tight. (This is called a cow hitch or girth hitch knot.)
Invite your child to thread beads on the lengths of lacing. We found that we needed to use a plastic needle to clean out the holes in some of the wooden beads before threading.
When your child finishes putting on beads, tie each end with a simple knot. Trim the ends of the lacing if needed.
The keychain will hold up well to everyday use. Mine never came apart as I used it.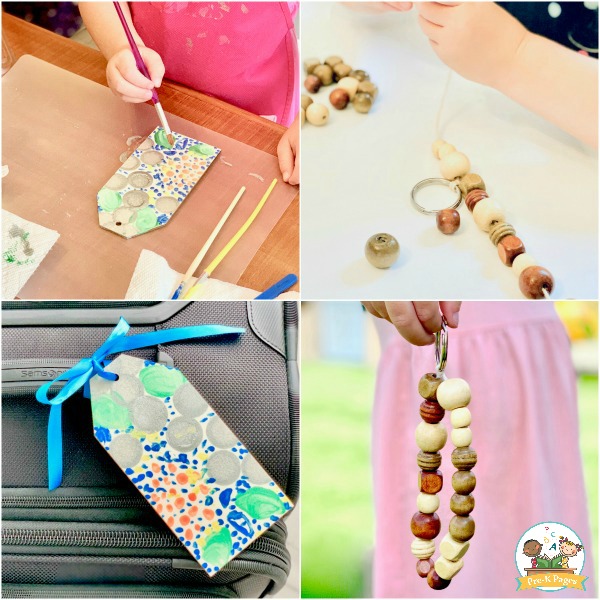 Tips for Making This Father's Day Gift
Use any type of lacing, cord, or yarn you choose.
Use any types of beads you want. The wooden ones were interesting and different (and neutral rather than bright colors).
Instead of purchasing split rings, remove the split ring from an unused keychain.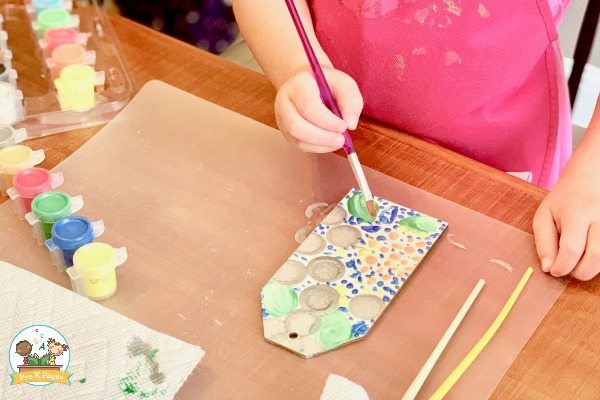 Fathers Day Gift Idea #2: Bag Tag
Supplies Needed:
Wooden Luggage Tags
Wood Paint
Paintbrushes
Ribbon
Scissors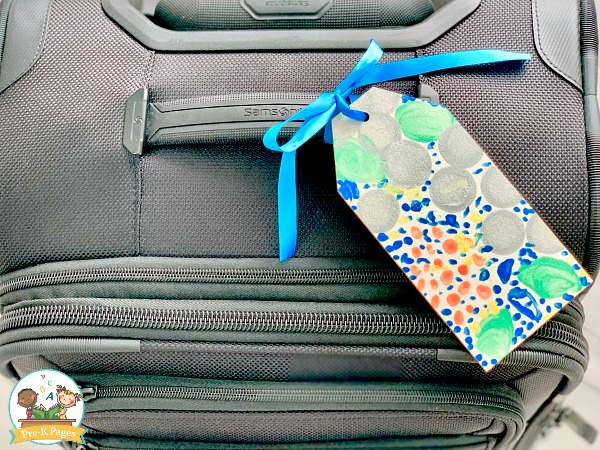 How to Make a Luggage Tag
Invite your child to paint designs or write messages on the tag. Allow your child to create as he chooses.
Dad can attach this tag on whatever he regularly uses: lunch box, briefcase, toolbox, backpack, suitcase. (If he uses it on a suitcase, he can find it quickly at baggage claim!)
He could also hang it from the mirror of his car or in a place of honor in his office or workspace.
BIO: Scott Wiley, an early childhood educator for 30 years, is editor for Pre-K Pages. He also blogs at Brick by Brick, exploring the connection between play and learning. Connect with Scott on Twitter, Facebook, and Pinterest.
More Father's Day Ideas