Do you need an amazing (yet super easy) gift your students, their parents, and grandparent will LOVE? This "I Love You" tape resist painting makes a beautiful handmade gift for Mothers Day, Fathers Day, or for anyone special in young children's lives. Everybody loves a keepsake memento from their child or grandchild!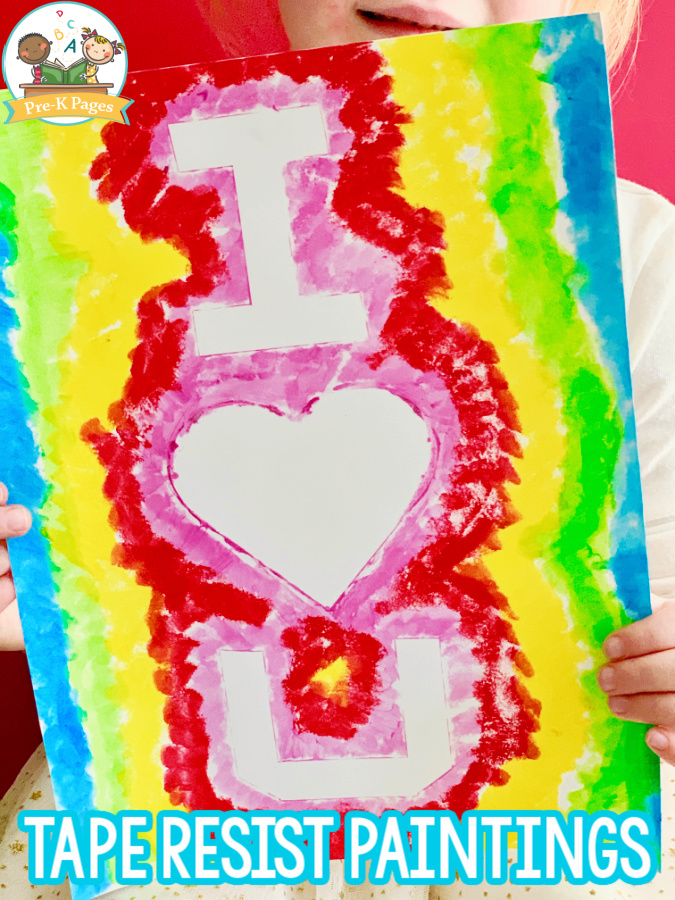 I Love You Tape Resist Painting
To make these super quick and easy tape resist paintings in your own classroom you'll need the following supplies:
Canvas (dollar store)
Washi tape or painter's tape
If you haven't used paint sticks before, you're in for a real treat! They glide smoothly over the page, even your most reluctant painters will love painting with these paint sticks! I like to keep a set of these sticks in my writing center and my art center too.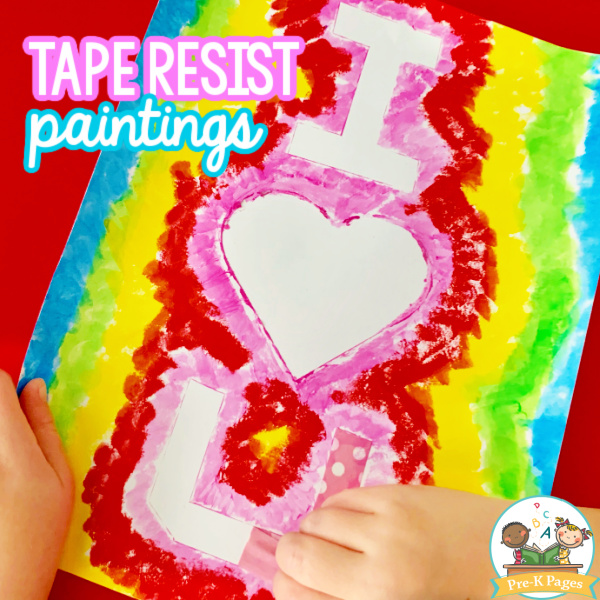 How to Make Tape Resist Art
Start by using your washi tape and a paper heart to spell "I love you" on each canvas. You can orient the message vertically or horizontally, choose whichever way works best on your canvases.
You can pre-cut the tape into small pieces and invite your students to place the tape on the canvas themselves for additional fine motor practice. As they position the tape on their canvases, you can discuss letter formation, for example; a capital "I" has one line down and a smaller line at the top and the bottom.
Place a paper heart on each canvas to represent the word "love." You can secure the heart to the canvas with double sided tape, or you can just add a tiny amount of washi tape along the edges.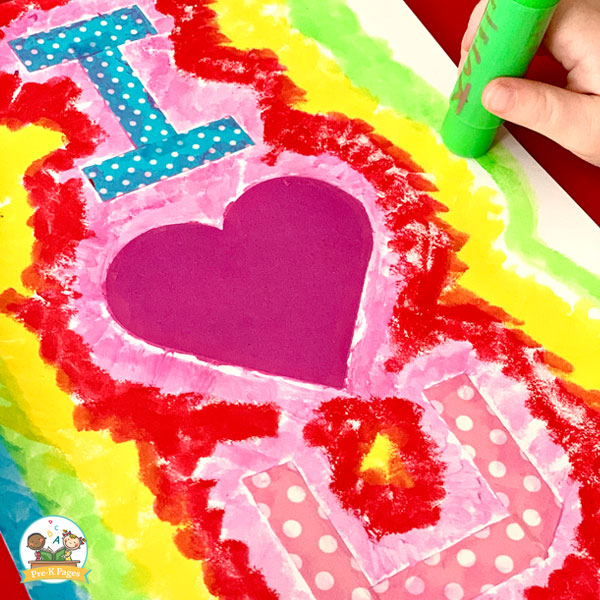 Of course, you can always adapt these steps to best meet the needs and abilities of the children in your own classroom.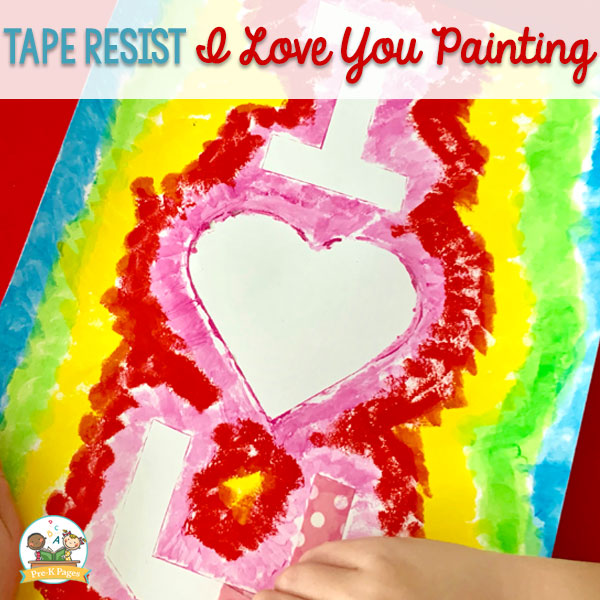 Easy Tape Resist Art Kids Can Make
After the message has been taped to the canvas, invite your students to trace the letters "I" and "U" a few times with their fingers. This will provide them with letter formation and recognition practice, and also helps secure the tape to the canvas.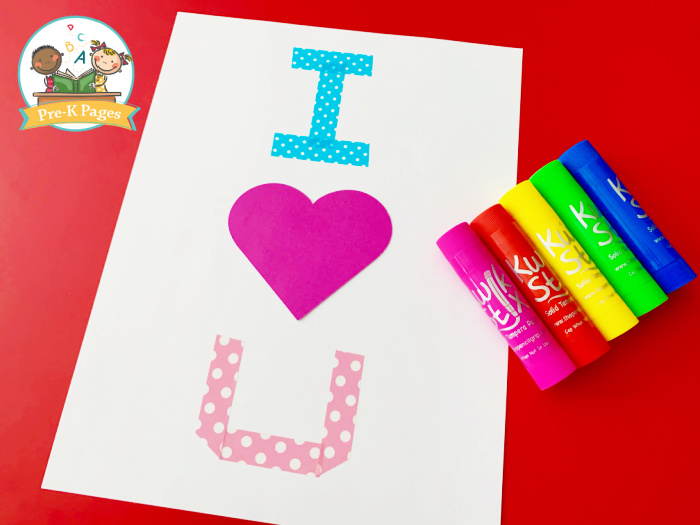 Invite the children to decorate the canvas with the paint sticks. Kids can trace the letters or add color any way they choose with the paint. The best thing about using paint sticks is that there is no wait time for drying. You can easily whip these paintings up in just one preschool class!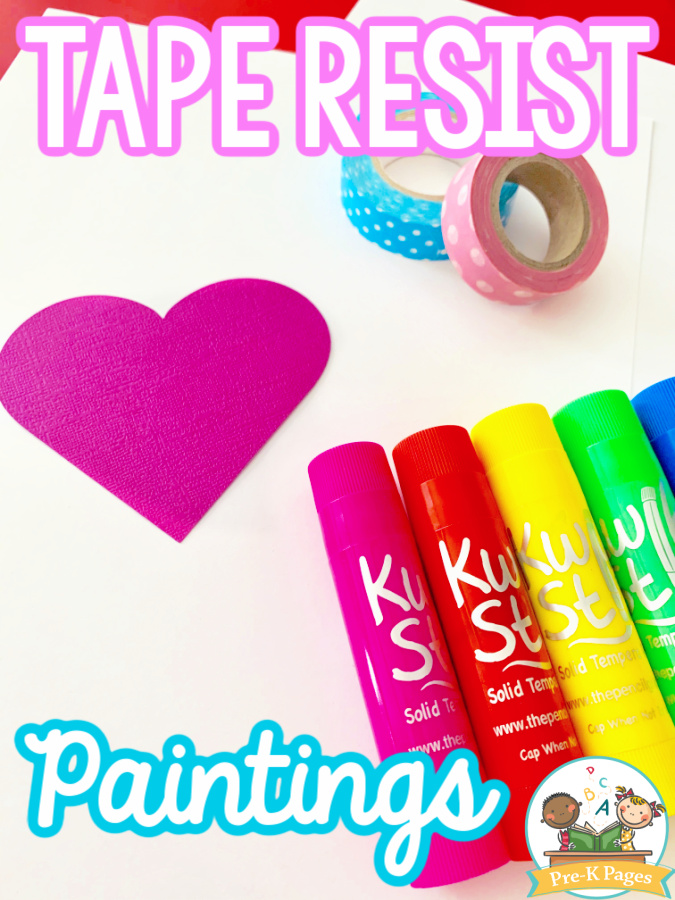 Finally, invite your kids to peel away the tape to reveal the hidden message left underneath the paint! What a lovely keepsake gift and memento that anyone would be honored to receive from a preschooler.
Now your masterpieces are ready to be sent home and given to loved ones!
More Ideas for Fathers Day