Father's Day is a big day for any dad, but what about children who aren't being raised by their biological fathers? It's important we make all children and families in our classrooms feel included when it comes to celebrations like Father's Days. A Donuts with Dads, or Donuts with Dudes event is the perfect way to include all male role models and caregivers while still celebrating this special day.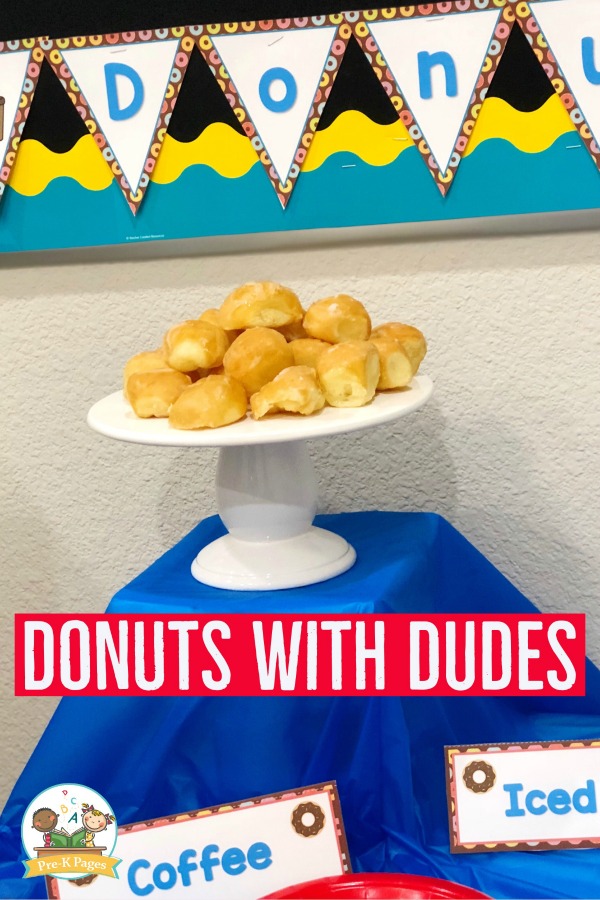 Donuts with Dad
It doesn't matter if your students are being raised by a father, uncle, grandparent, or foster parent – they will all feel welcome at your Donuts with Dudes event!
You can include all of your students and their male role models or caregivers with this alternative to a traditional Father's Day or Donuts with Dads event.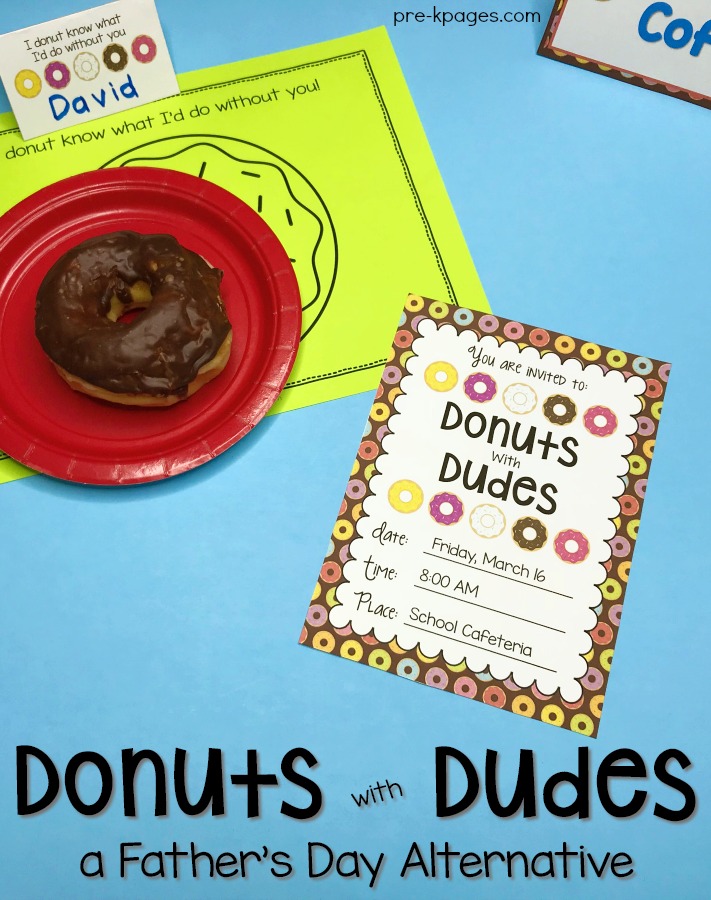 When you use this editable kit you will ensure that no child or male role model feels left out.
You can easily add your own text to the designated areas for personalization; this feature is especially helpful to those teaching in another language.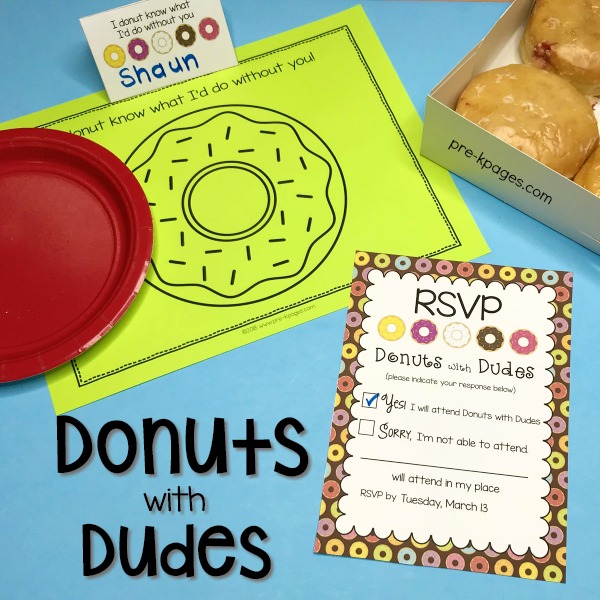 Donuts with Dudes
The printable Donuts with Dudes kit includes everything you need for creating an all inclusive Father's Day or Donuts with Dad alternative in your classroom.
You can personalize your invitations, RSVP notes, place cards, pennant banner, signs and more to meet your specific needs.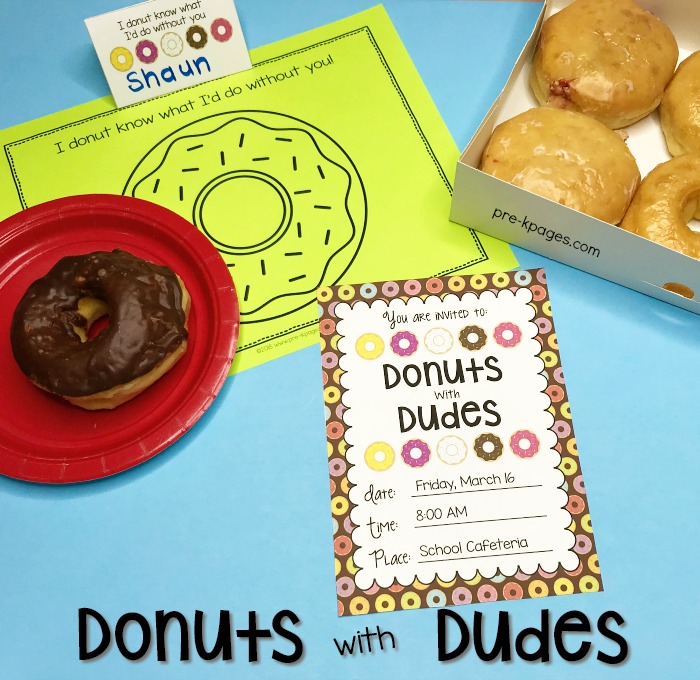 You can write your place cards by hand, or add your own text electronically if you prefer.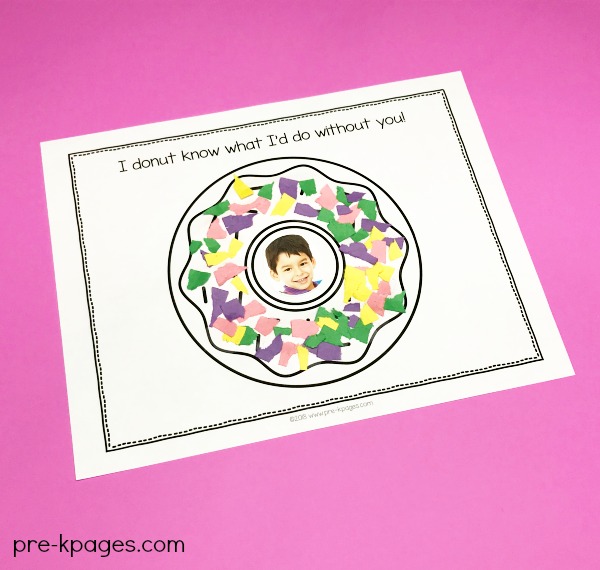 Donuts With Dad Picture Activity
No Donuts with Dads event would be complete without pictures of the children. You can print these place mats in color or black and white, and then invite your kids to color or paint their donuts and glue "sprinkles" (torn paper) on top.
Next, glue a picture of each child to the center of the place mat for that extra special, personal touch.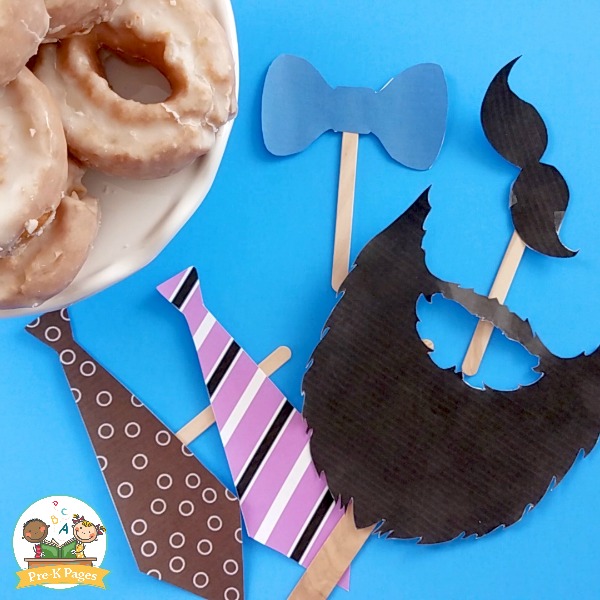 You can add a fun photo opp for your attendees with these printable photo props.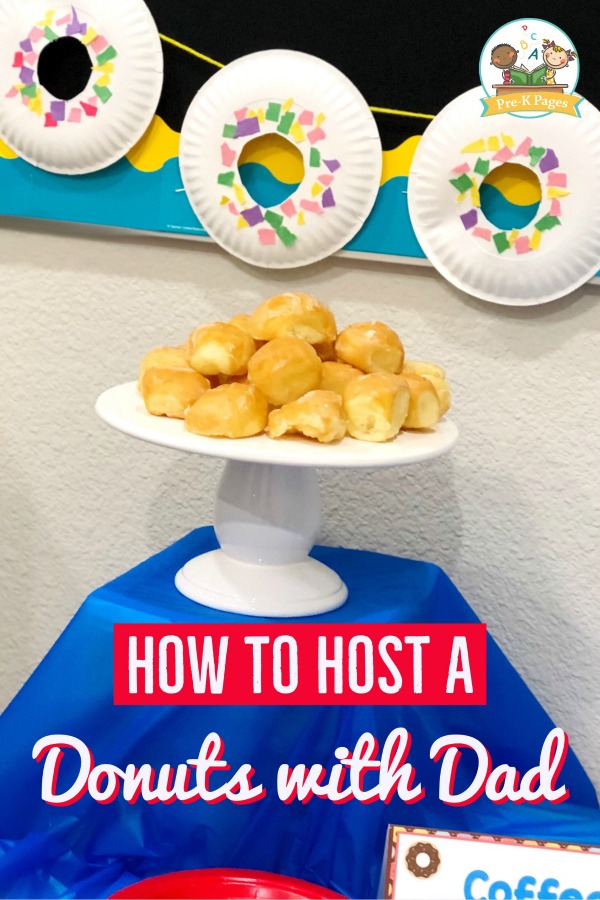 Kid Made Donut Banner
Your kids can even help make the decorations for your Donuts with Dudes event! Just cut a hole in the center of small, inexpensive paper plates. Then, invite your students to tear and glue construction paper to their donuts. When dry, attach the donuts to a piece of yarn, string, or ribbon and hang near your treat table.
Check out the Donuts with Dudes Editable Kit here.
More Father's Day Ideas
Father's Day Frames– That day for recognizing dads, granddads, and other special men is coming soon. Check out these two ideas for making frames for Father's Day.
Father's Day Cookie Gift-If the way to a man's heart is really through his stomach then this Father's Day gift idea featuring homemade cookies is sure to be a big hit!
Easy Father's Day Gifts Kids Can Make– Looking for some easy Father's Day gifts for kids to make?
It's summer, so you may not have a lot of time to spend creating something.
More Father's Day Ideas