Need some gift ideas for the kids to make for Father's Day? Here are some of my favorite Father's Day gifts from kids that they can make (or help make) for dads or male role models.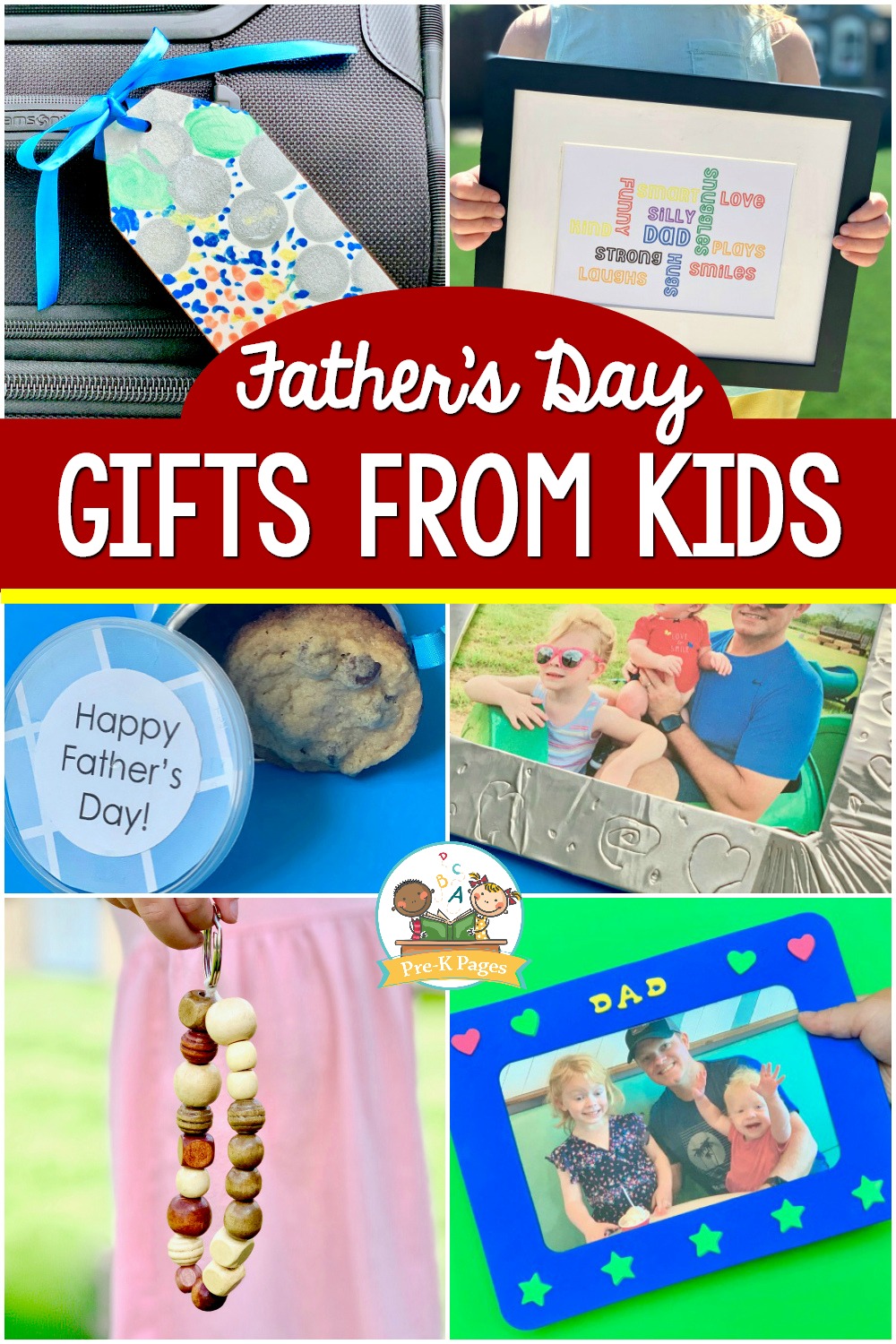 Father's Day Gifts from Kids
Father's Day has a way of sneaking up on you, doesn't it? Poor dads get overshadowed by Mother's Day, graduations and weddings every year. Why not make dad or a male role model something special this year?
Easy Father's Day Wordle Gift
If your little ones can talk a Father's Day Wordle is a quick and easy Father's day gift  from kids idea.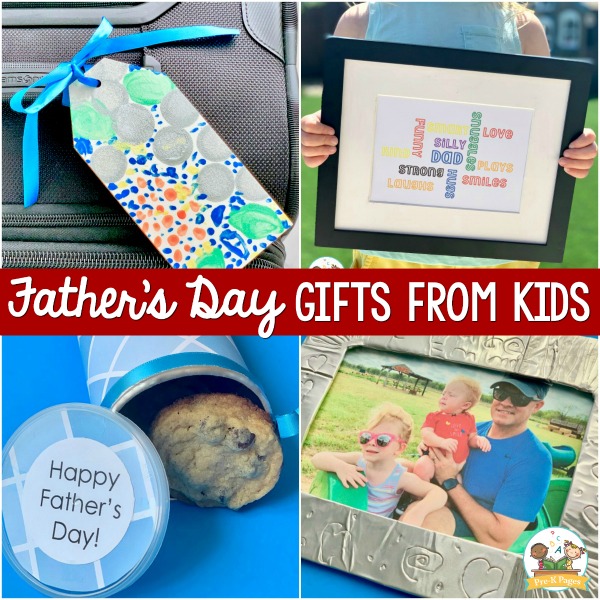 Upcycled Father's Day Cookie Gift
Help the kids bake dad his favorite cookies and put them in this attractive upcycled gift container.
Father's Day Cards from Kids
You simply must check out all the super creative Father's Day cards kids can make from Sassy Dealz. How stinkin' cute is the fingerprint monkey card?
Father's Day Photo Op
This Walk in Your Shoes photo op idea from I Heart Crafty Things is sure to melt any father's heart!
Father's Day Picture Frame
What if you paired the photo op from above with this nuts and bolts picture frame kids can make from Fun-a-Day via B-Inspired Mama? It would make the perfect gift for any dad!
Father's Day Painting
Every dad needs a special painting for Father's Day! And Next Comes L shares this easy, yet oh-so-cute tape resist painting made by siblings.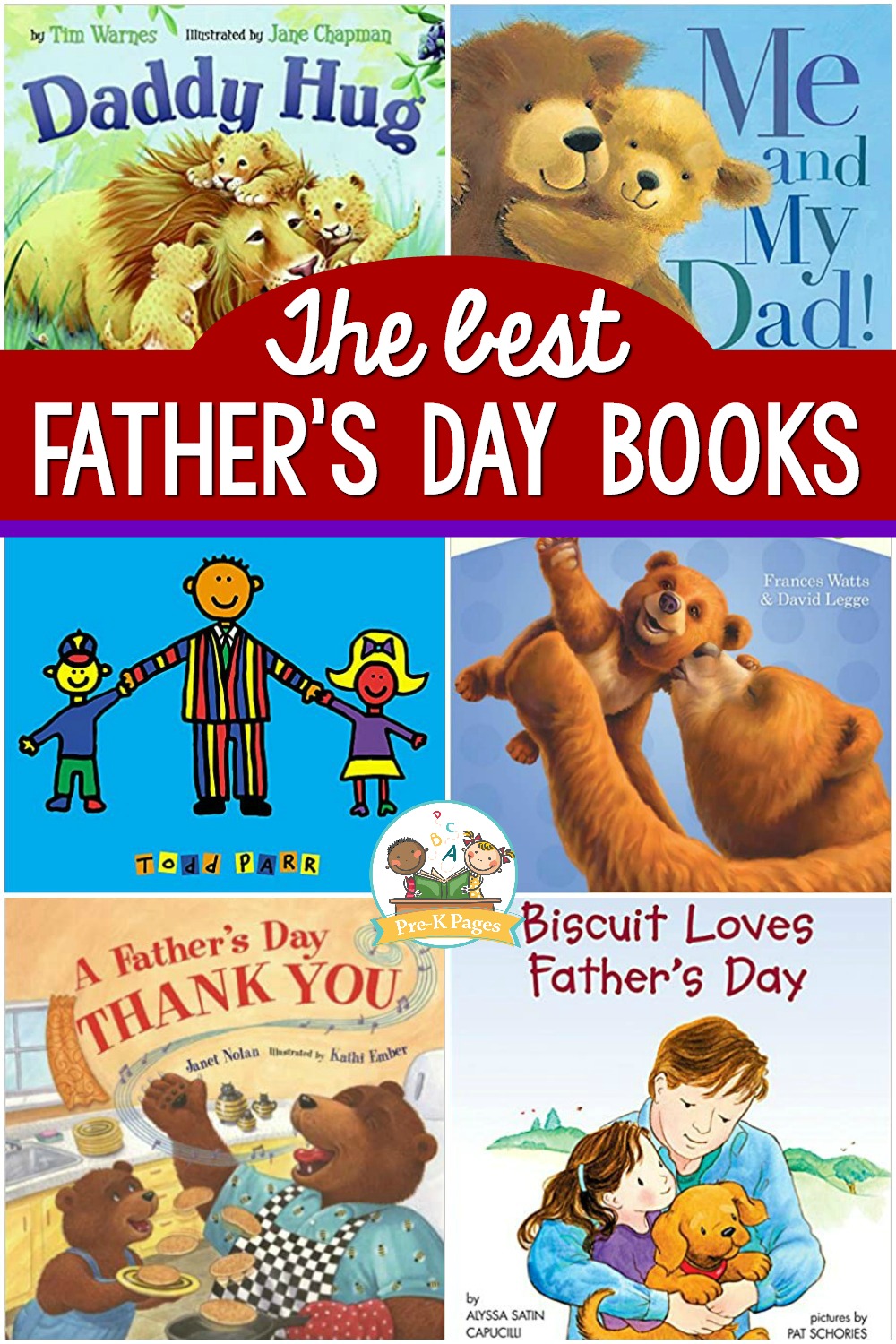 Children's Books for Father's Day
Biscuit Loves Father's Day by Alyssa Satin Capucilli
Everybody's favorite dog, Biscuit shows us the meaning of Father's Day.
The Daddy Book by Todd Parr
In this book, author Parr shows us that every Dad is special in his own unique way.
Daddy Hug by Tim Warnes
I love the rhyming text and the animals in this book. It reminds me of Dinosaur Roar! with the descriptions of the different animal daddies.
A Father's Day Thank You by Janet Nolan
This is such a sweet book with a great message! Little Harvey tries to come up with just the right gift for his dad, and he succeeds!
Kisses for Daddy by Frances Watts
Another adorable must read for Father's Day or bedtime. A dad tucks in Baby Bear and asks for crocodile kisses, giraffe kisses and more. This is sure to become a bedtime classic in any home!
Me and My Dad by Alison Ritchie
Little Bear spends a special day with his dad.
What Dads Can't Do by Douglas Wood
This is a very funny book about all the things dads can and can't do, sure to make any kid- and dad laugh! Featuring dinosaur characters and lots of wit, this series has always been a favorite in my classroom.
More Fathers Day Ideas