Farm animals are always a huge hit with young children and a great way to capture their interest.
Today I'm sharing a few simple play doh ideas you can try to start learning-inspired conversations with your kids. All you need is some farm animals and play dough!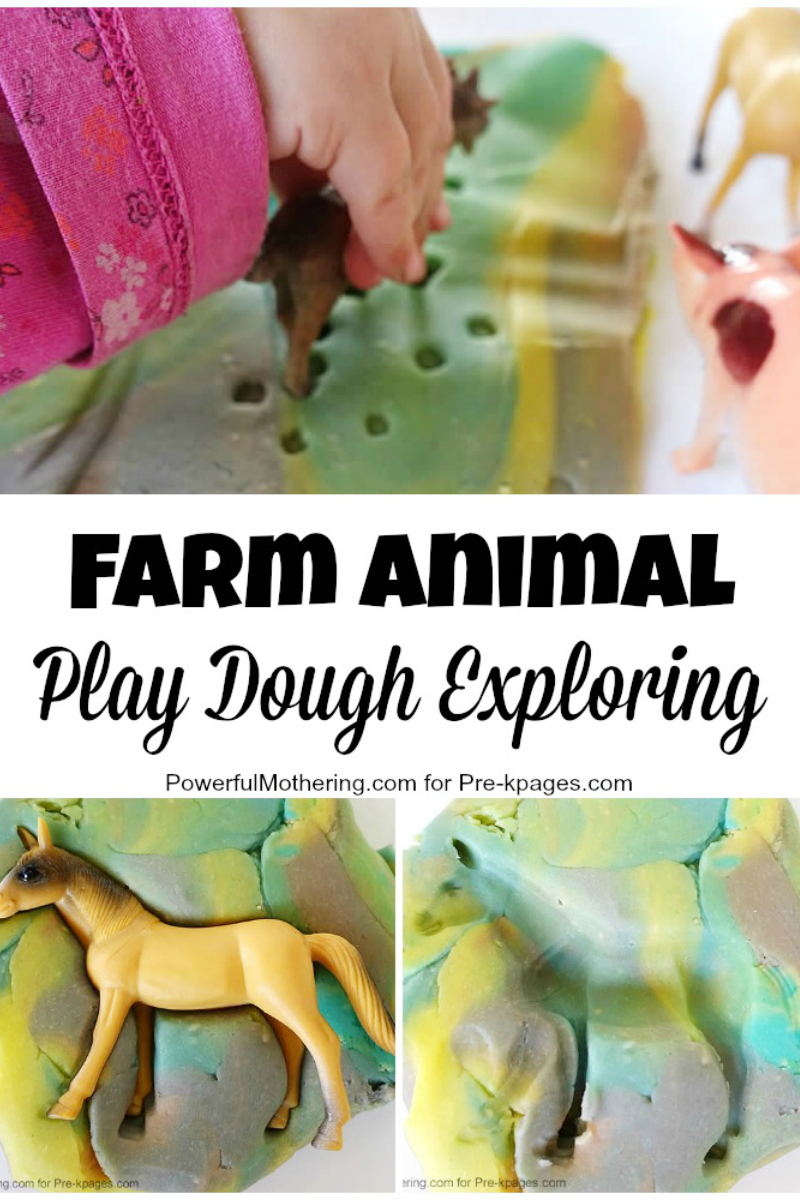 The play dough that I made a few weeks ago was the perfect color for this afternoon activity! We had great fun pretending it was grass.
We took the cow, goat, pig, and the bunch of horses and compared their farm animal footprints in the play dough. My eldest said he was tracking the animals.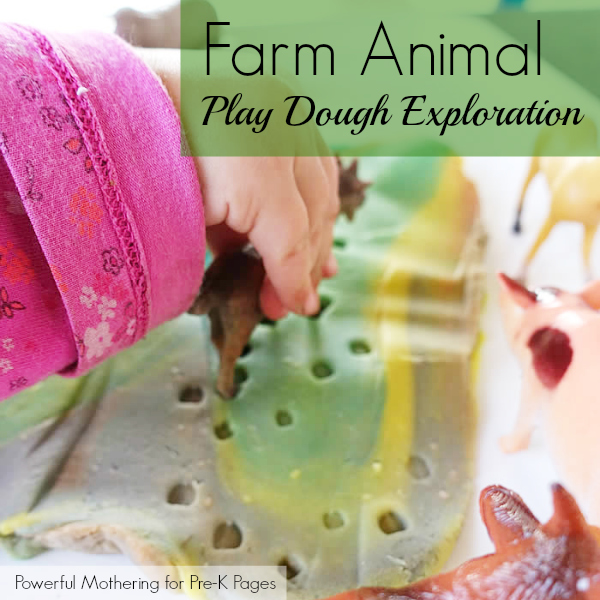 We had horses galloping through the play dough! If you had some chickens or ducks, you could compare the prints and talk about animals' feet. This is definitely going to be my next play dough extension activity.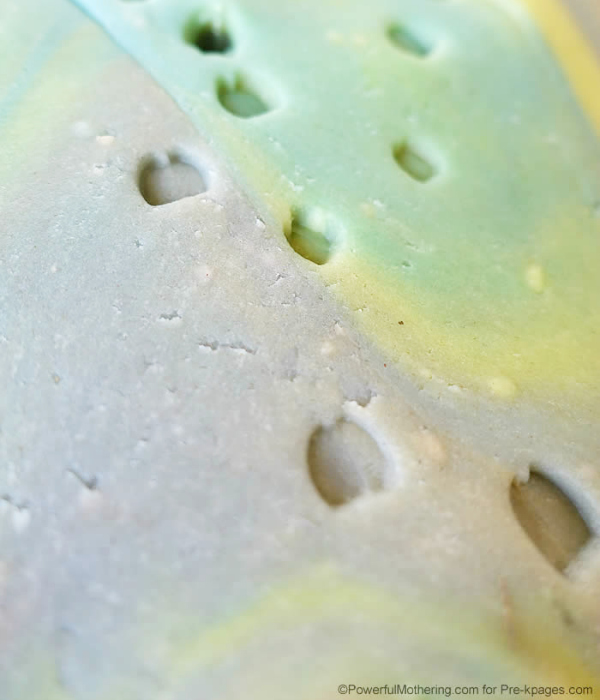 Another great thing I found the kids enjoyed was matching up the plastic animals to their play dough imprints.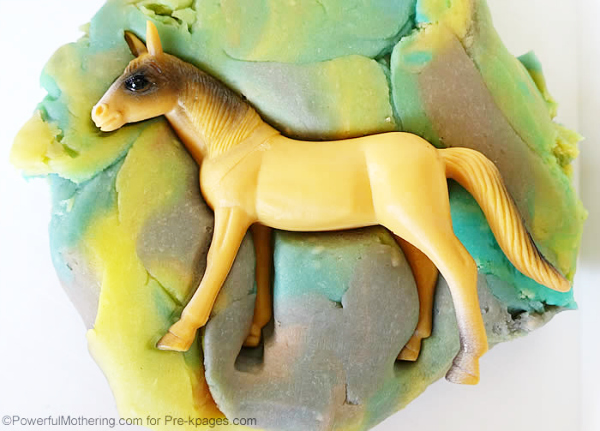 You simply make a ball of play dough, flatten it, press the plastic animal down firmly, and remove. The kids find the matching farm animals by whichever fits or looks like the imprint. Great for developing visual recognition and matching skills.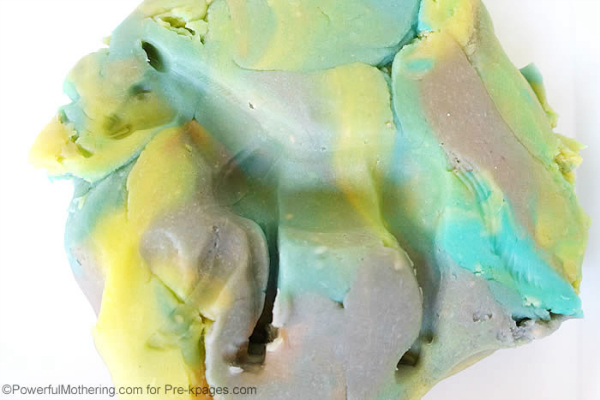 It turns out that our play dough farm was more a horse ranch than an ordinary farm. The horses outnumber the other animals 5 to 1! Also, if you have more than one of each farm animal, you can count them! For our horses we compared their coat colors.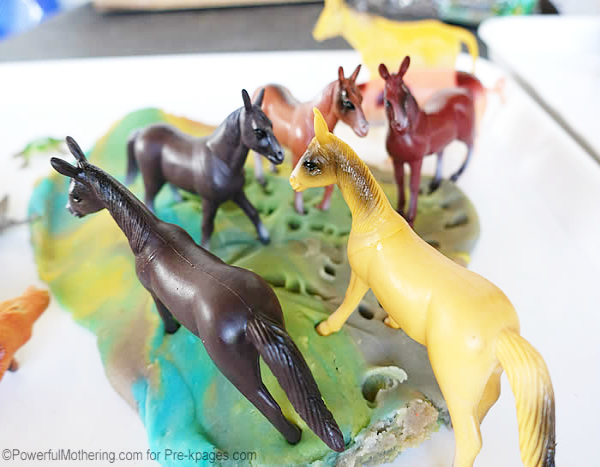 I hope you found this idea fast to set up and a super simple way to make learning meaningful and fun.
Another item we love to use in our small world play is our DIY fencing made from popsicle sticks, they would go great with this play dough activity.
Have fun playing!
BIO: Do visit Nicolette on her blog at Powerful Mothering. She loves to share simple and easy crafts, activities, printables, and learning ideas for babies, toddlers, and preschoolers! She is also the author of: Rice Play and 99 Fine Motor ideas for Ages 1-5.
More Farm Ideas