I've found that if you want to engage children in a learning activity just add animals. Children are naturally drawn to animals and any time that I can include them in an activity I am sure it will be a success.
With that in mind, what could be more fun than Counting Feet with farm animals?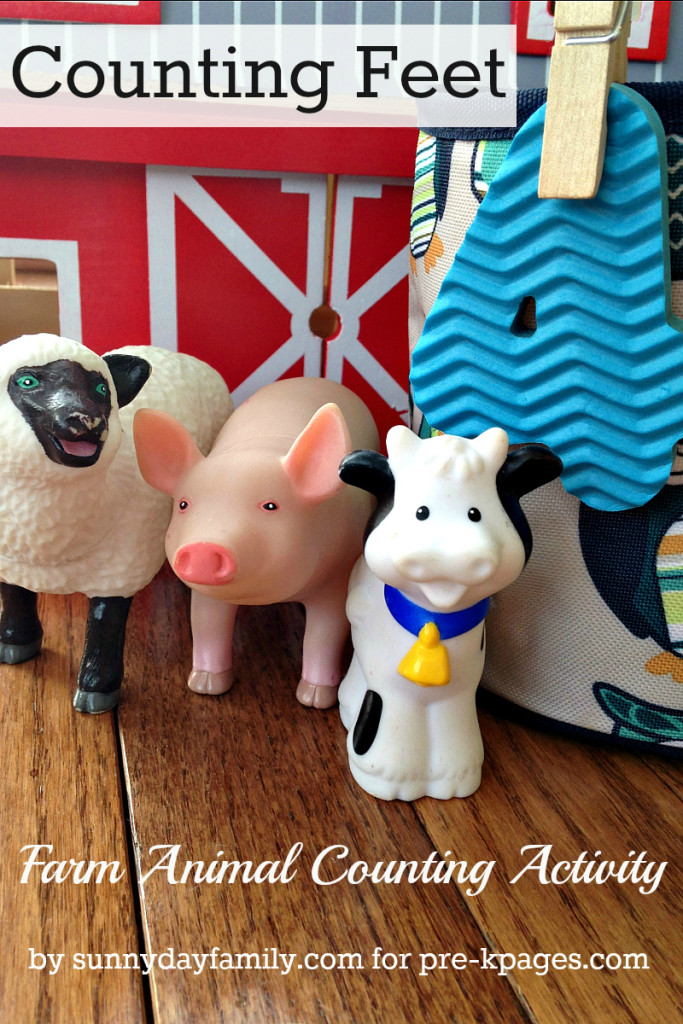 Build Math Skills
This activity requires very little set up, but it can be used to reinforce a number of different skills while also being fun and engaging for young children.
While playing Counting Feet, preschoolers can practice:
Counting up to 4
Number recognition
Animal names and characteristics
Sorting and decision making
(See my math page for more activities for counting, sorting, and building math skills.)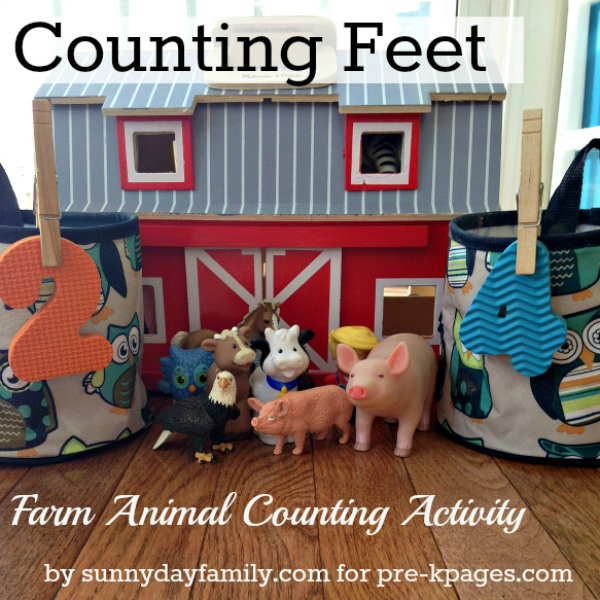 Set Up the Game
Setup for this activity is simple and requires items already found in most preschool classrooms or at home. To play Counting Feet, you will need:
An assortment of farm animal figures. Be sure to include several that have two legs, such as ducks, chickens, and barn owls. (We even included our farmer!)
Two small bins or buckets
Numbers 2 and 4 (We used foam numbers, but you can easily just print or write the numbers on card stock.)
Clips or tape to attach numbers to your bins (We used clothespins.)
Attach a number 2 to one bin and a number 4 to the other. Place your animals in between the two bins. Now you're ready to play!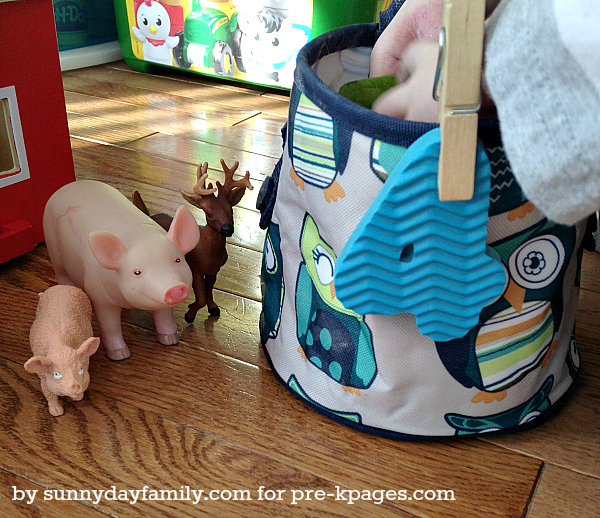 Play the Counting Feet Game
Invite a child to choose one of the animals. When they have chosen, take a moment to talk about what kind of animal it is, what color it is, and what sound it makes. Then ask the child to count its feet. Point out the numbers on the two bins and ask them to decide which bin it goes in based on the number of feet it has.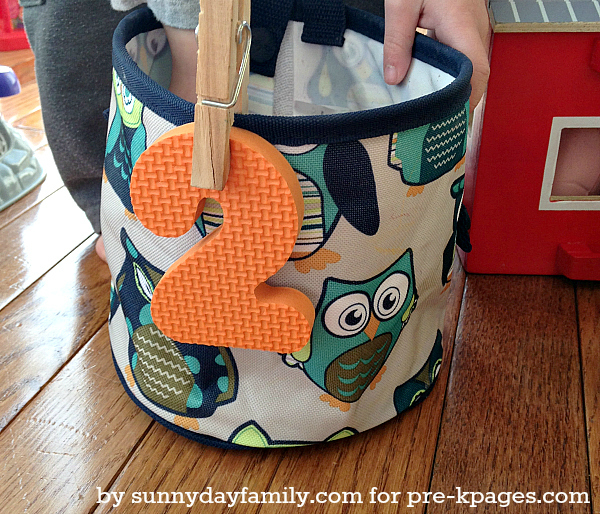 Repeat the activity until all of the animals have been sorted into their proper bins. Then you can dump them out and play again!
You will likely find that you have more animals with four feet than have two. That's OK! This is a great opportunity to ask the children what else the animals with two feet have, such as wings, and what they use their wings for. This allows the activity to cover a number of additional animal lessons in addition to counting, and to make it even more interactive and fun.
BIO: Laura is a mom to twin boys and author of Sunny Day Family, where she shares simple and engaging activities and crafts like her Bubble Wrap Road! Connect with her on Facebook, Pinterest, Instagram, and Twitter.
More Farm Activities