Kids love to search for items hidden in pictures in a book or sensory bins. It is like finding hidden treasure! This farm themed sensory bin has a variety of farm animals tucked into birdseed. Your children will have a great time looking for them!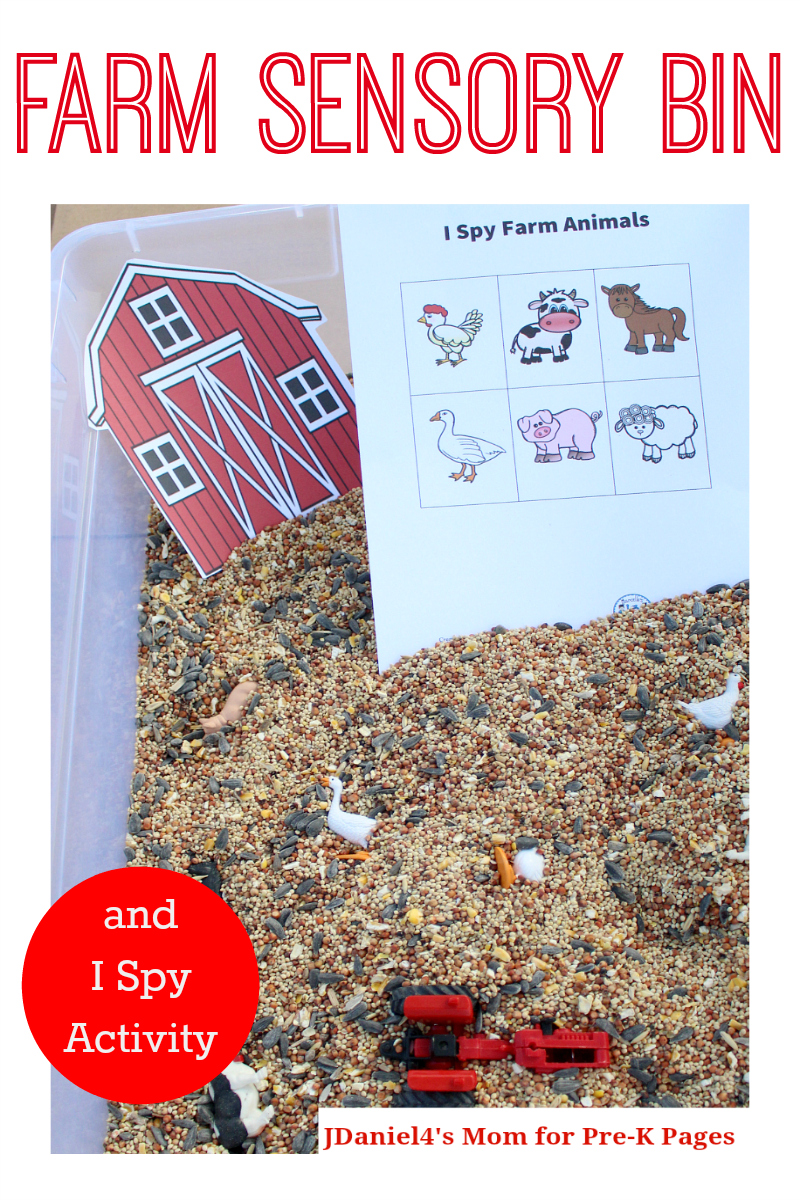 Farm Sensory Bin
Supplies
Farm animals (We used this set.)
4 pounds of birdseed*
I Spy and Barn Printable (see below)
Toy tractor
Plastic tub
* You can use other types of sensory bin fillers if you like. We like to use the birdseed later to make birdseed ornaments.
Putting it Together
Pour the birdseed into the bin. (You will want to add enough seed to cover up the animals placed in the bin.)
Hide the animals under the birdseed.
Add the tractor and barn.
Now you are ready to play!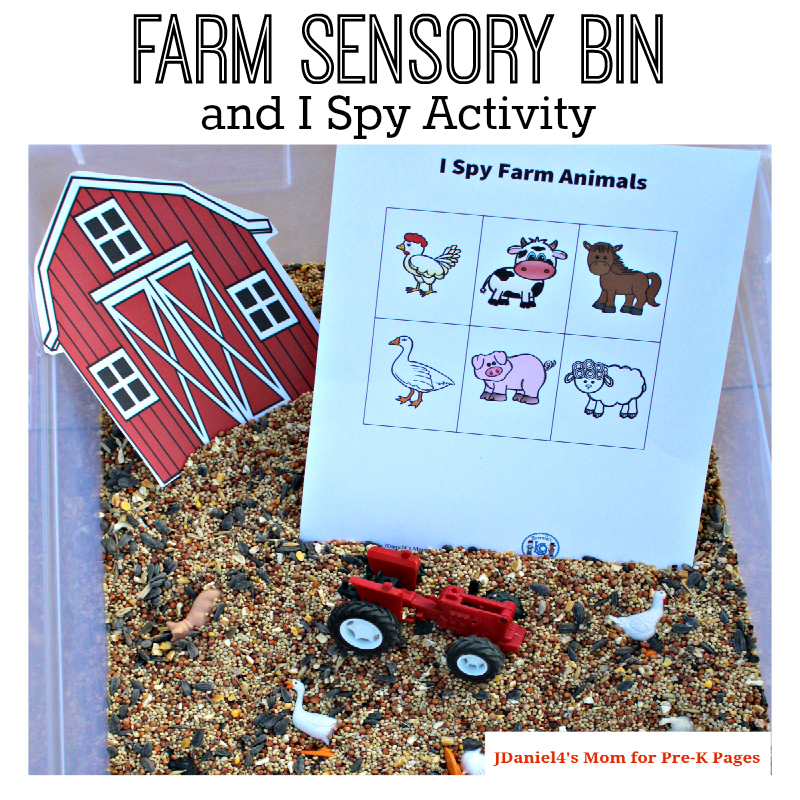 Some children may not like the feel of the birdseed used to cover the animals. I placed a red tractor in the bin to help the children look for the animals. By using the tractor to move the birdseed away from the animals, they can avoid touching most of it. They can use the tractor during free play too!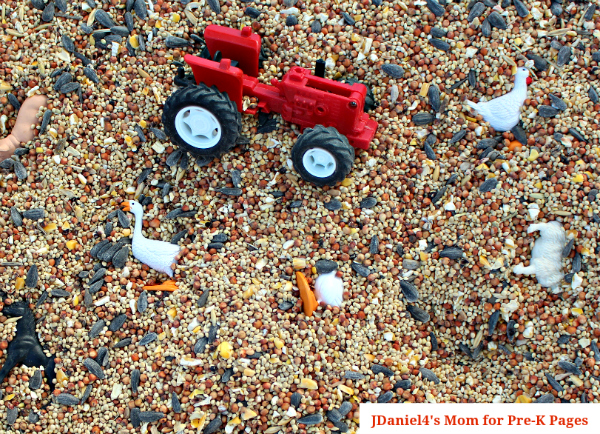 The printable barn can be download to decorate your sensory bin. While you don't need to use the barn, it does add a fun farm detail to the bin. Kids can also use it as a dust pan with the tractor. The tractor can sweep the animals onto the barn.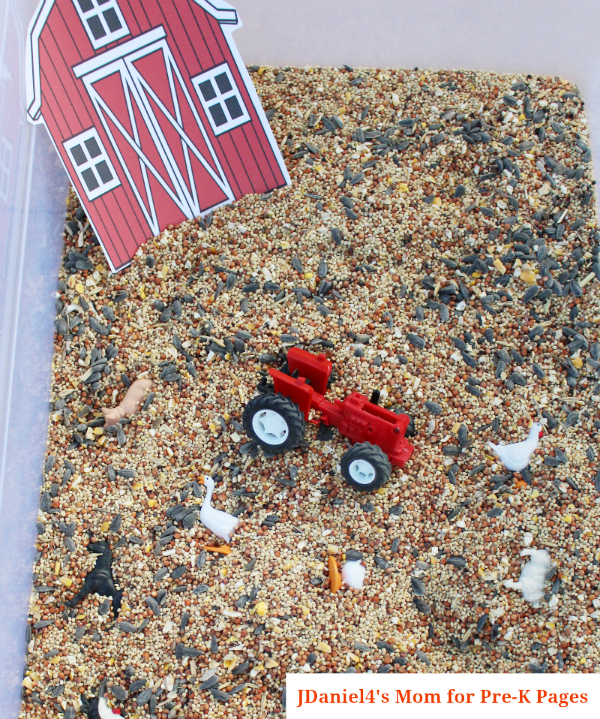 I Spy Games
After finding the animals and playing in the bin, your children may enjoy playing I Spy games with the animals.
Here are some games they can play:
Invite them to find each of the animals displayed on the printable I Spy card one at a time. They can look for them on their own, in pairs or as group.
You can also invite your children to take turns finding each of the animals in the bin and placing them on the card. (If you hide more than one of each animal in the bin, the game will go longer.)
You can have children work in the bin in pairs. One child can hide the animals and the other can search for them.
Hint: You may want to have a part of the animal peeking out of the birdseed if you are using the bin with younger children. It will make it easier for them to see and find the animals.
Download the Farm I Spy and Barn Printables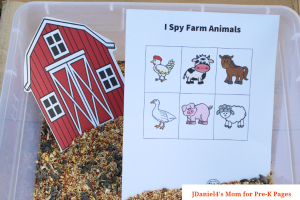 BIO: Deirdre is the author of JDaniel4's Mom where she shares other learning activities, printables, crafts, and food creations. She loves growing and learning beside her son. You can find her on Pinterest, Facebook, and Instagram.
More Sensory Bin Ideas