For some of you, the end of the year has come and gone already while others are just gearing up for the final countdown.
Recently, I was interviewed by a journalist from Scholastic Instructor magazine about practical tips for packing up the classroom at the end of the year.
Today I'm sharing my favorite tip for packing up your classroom without upsetting the young children in your preschool or kindergarten classroom.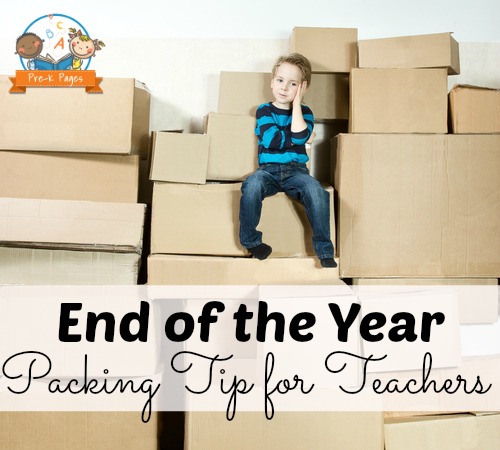 End of the Year Packing
Do you have to pack up your classroom at the end of the school year? If so, you know how stressful it can be to try and get it all done while still teaching full-time.
The end of the year stress is compounded by excess paperwork, meetings, and special events galore. As if all that wasn't enough some of us have to pack up our rooms so they can be cleaned, painted or used for summer school.
The end of the year packing process at most schools I have worked at is usually very involved and includes some, if not all of the following:
All furniture labeled with your classroom number
Everything off the floor
Everything off the walls (including staples)
All furniture piled in one corner
Sound like fun? No wonder teachers are so stressed at the end of the year! We are trying to teach, be secretaries, party planners and professional movers.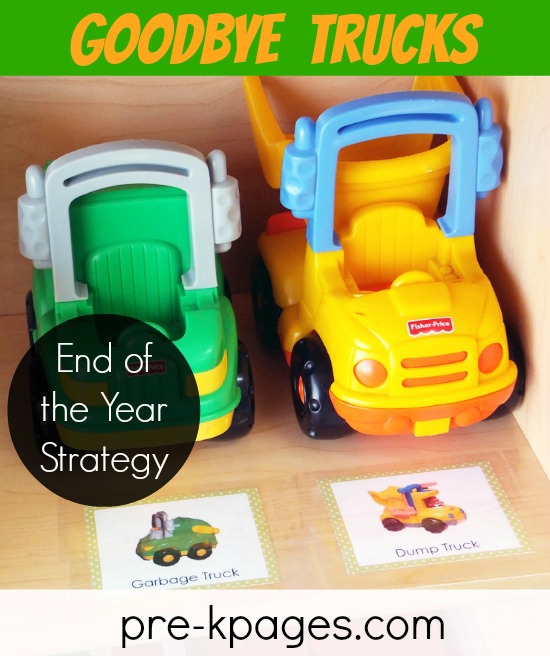 How to Make End of the Year Packing Easier on the Kids
Unfortunately, when the packing starts it is usually very confusing and upsetting for the young children in your classroom. They can't comprehend the end of the school year- because for many it's their first year.
It's best to wait as long as possible to start packing anything but it must get done. Here's one way I found to make packing up much easier on the kids, and fun too!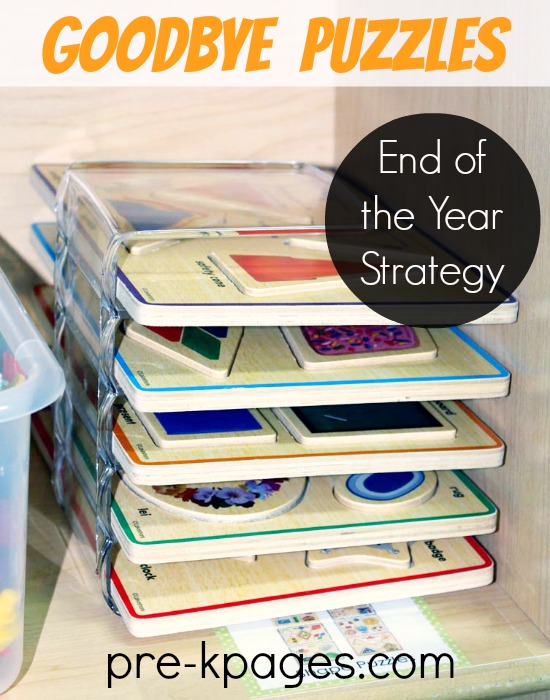 Goodbye Classroom
My students are usually very familiar with the book Goodnight Moon by the end of the school year. This classic story provides so many opportunities for developing oral language, vocabulary, and phonological awareness skills it's always a class favorite.
When it's time to start packing I read the story Goodnight Moon and then explain that we are going to have to say goodbye to some of our things in the classroom just like in the story.
I usually close and pack one center a day until the last day, so just count your centers and then count backward from the last day of school to know when you should start.
I invite students to visit the designated center and select one item to bring back to our whole group area. We read the story again and instead of saying the words on the page we substitute the items we have gathered. As we name each object, the child holding it stands up and we all wave goodbye to it. Then the item is placed in a box or in a special area to await washing.
The act of saying goodbye to the objects helps the children understand that the year is coming to a close and they are less anxious about their centers disappearing. When children are less stressed and anxious they will be calmer and act out less often.
Kids also love to help with the washing process. Place any items that need to be washed in a big plastic tub or individual dish tubs and let the kids wash them; they have a blast washing and you get clean toys!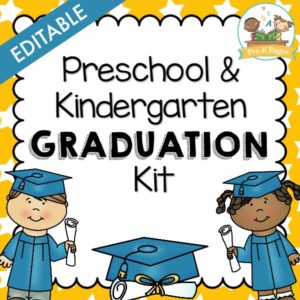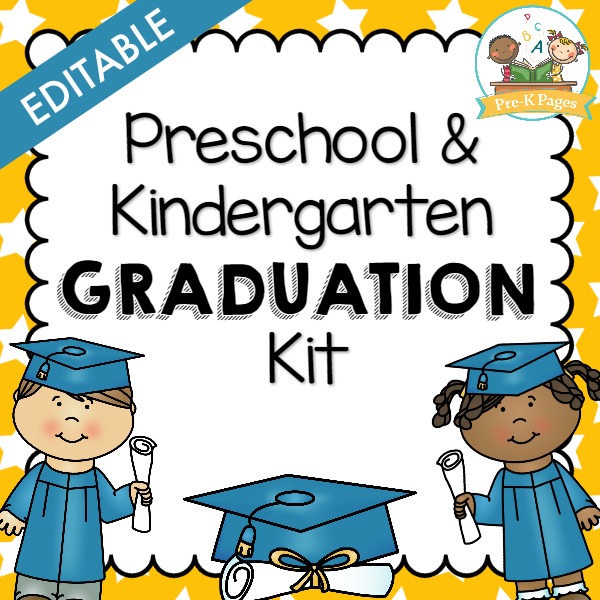 Need help planning for a preschool or kindergarten graduation? Check out my Printable Graduation Party Planning Guide for step-by-step directions and editable printables to make planning for a graduation a breeze!
More Teaching Tips
More Graduation Ideas
Photo Credit at Top: Inara Prusakova via Shutterstock