Do you like to send ideas and activities home with your students at the end of the school year? Today I'm sharing a printable summer reading bingo and printable summer activity bingo for preschool and kindergarten.
The summer bingo printables are designed specifically with young children in mind. They include age-appropriate books from the most popular children's authors that can be checked out at the local library as well as fun, age-appropriate activities they can do inside and outdoors during the summer months.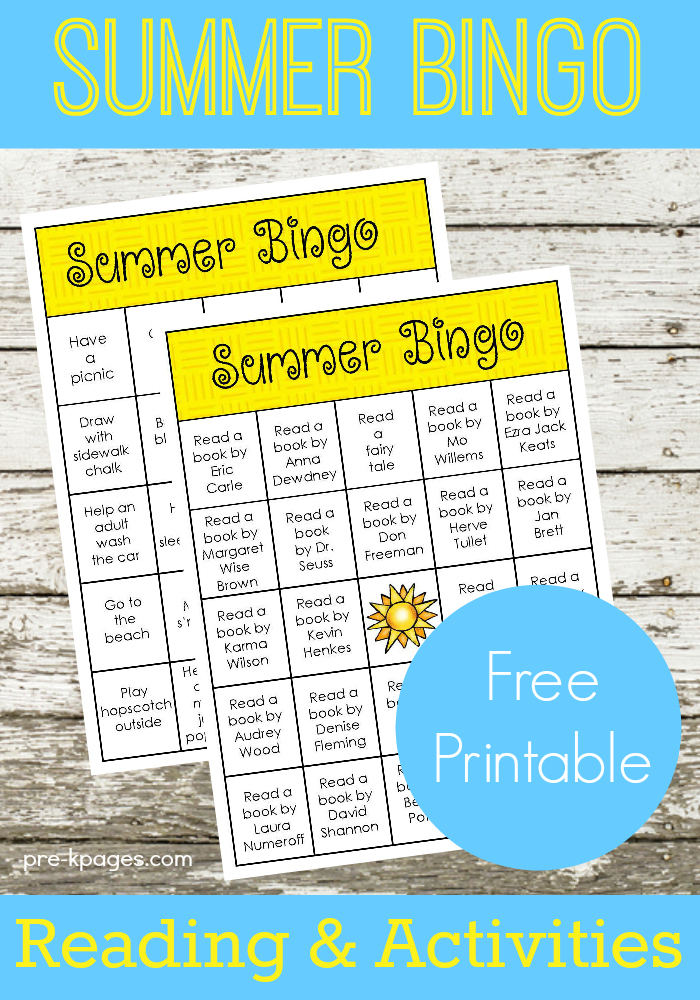 Printable Summer Reading Bingo
Instead of sending home busy work this summer, try sending home these bingo printables that will help parents and children create fun summer memories that will last a lifetime!
Send this printable summer reading bingo home with your kids on the last day of school to encourage families to visit the library.
Parents can help children locate the appropriate square on the sheet and children can color or mark the space with crayons, markers, or bingo daubers.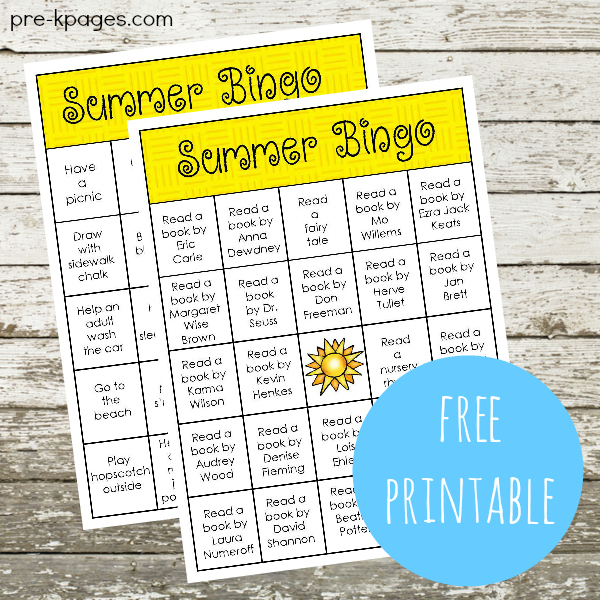 Printable Summer Activity Bingo
Young children will enjoy drawing with sidewalk chalk and blowing bubbles outdoors on warm summer days, or baking cookies and making play dough indoors with an adult on a rainy day.
You could even print out recipes for homemade bubbles, sidewalk chalk, or play dough and attach them to the bingo sheets you send home with your students.

Need help planning for a preschool or kindergarten graduation? Check out my Printable Graduation Party Planning Guide for step-by-step directions and editable printables to make planning for a graduation a breeze!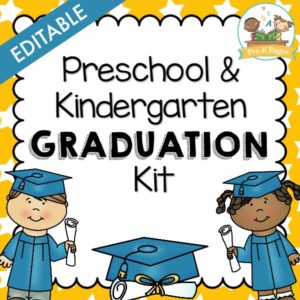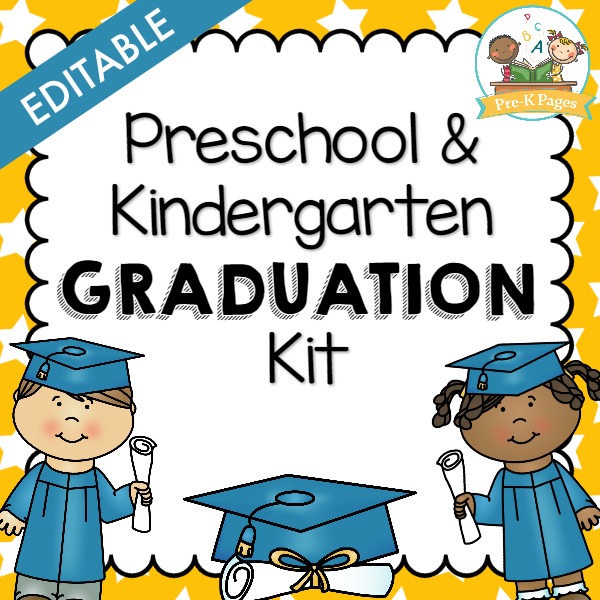 More Graduation Ideas