Today I am going to share with you a fun and yet easy preschool science experiment that we had to repeat several times because my daughter could not get enough.
J my preschooler is a little scientist. She loves knowing how things work and with St. Patrick's Day approaching, I felt that a science experiment was in order.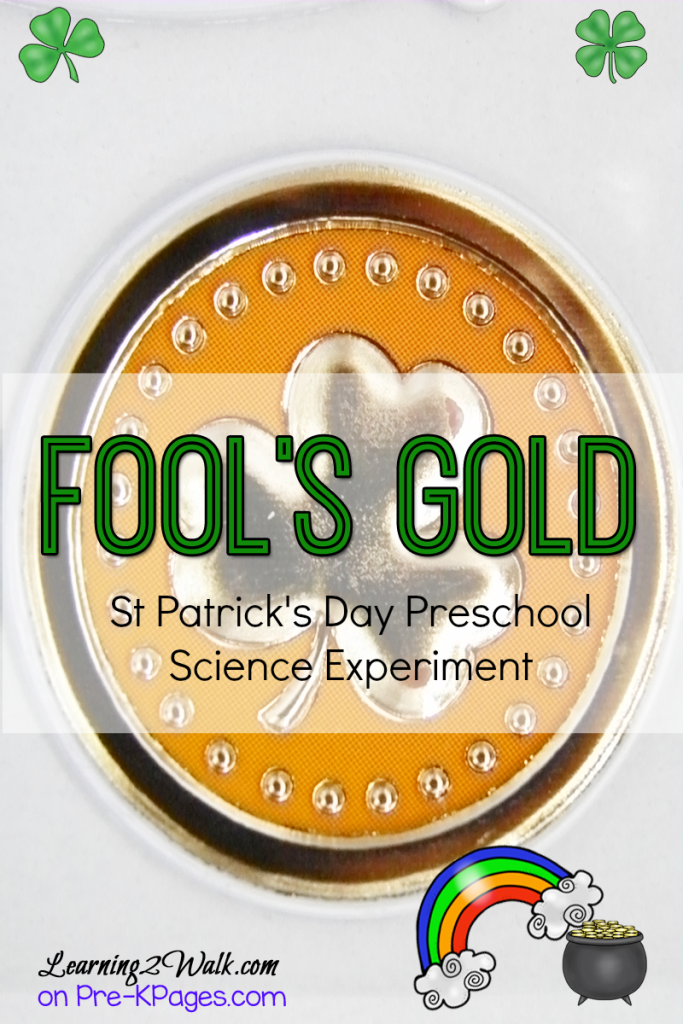 Fool's Gold Preschool Science Experiment
Fool's Gold is a simple science experiment that is guaranteed to have your preschooler squealing with glee.
Continue reading for instructions on how to re-create this experiment.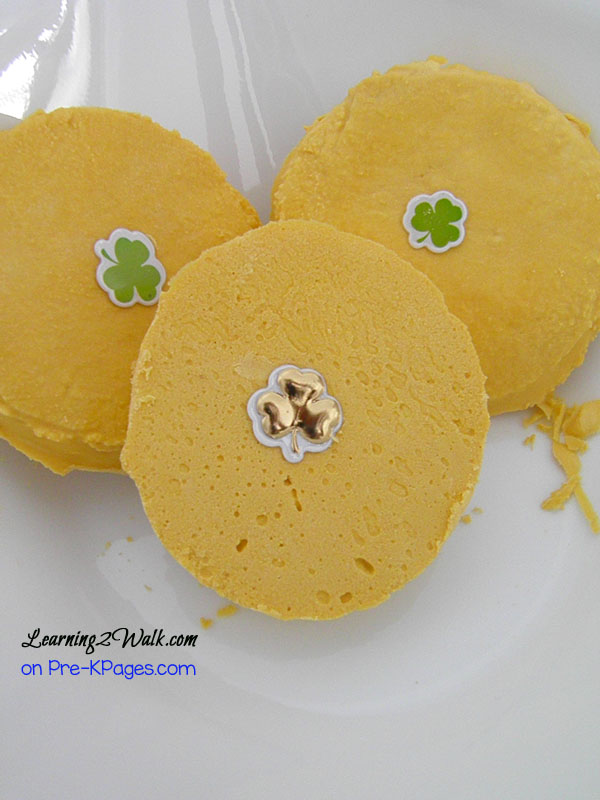 How to Make Fool's Gold
Here are the supplies you will need to conduct this science experiment.
1 cup Baking Soda
1 tablespoon washable dark yellow paint
2-3 tablespoons water
1/2 cup vinegar
1 squirt bottles
1 small bowl
medium bowl for mixing
circle cookie cutter
Add the 1 cup baking soda into your mixing bowl. Add the paint as well as 2 tablespoons of water. Mix, if the mixture is easy to manipulate then disregard the last tablespoon of water.
Remove the mixture and flatten. Use the cookie cutter to cut out the gold (the colored baking soda mixture).
You can also have your preschoolers help with the prep work as it feels almost like play dough.
Leave the gold out to set and dry for roughly 6 hours. You can always pop them in the oven for faster drying.
Once the gold is dry, the fun begins.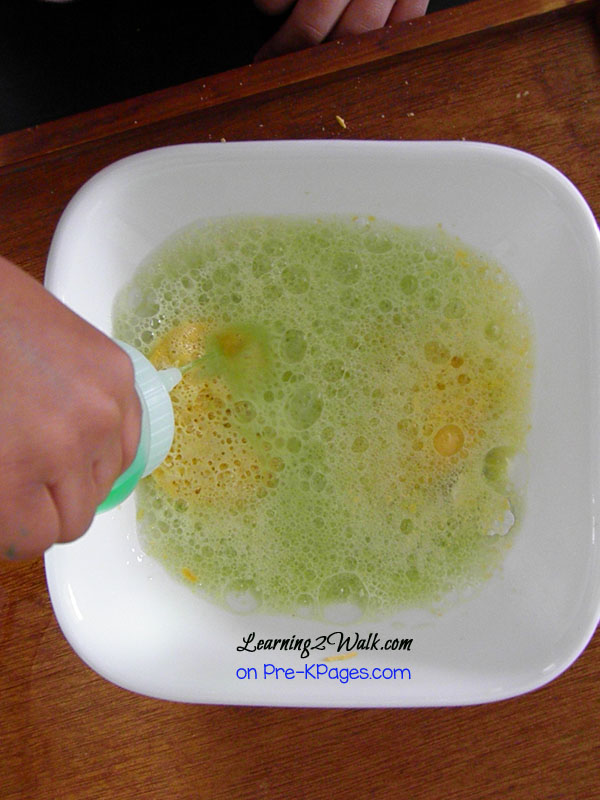 Preschool Science Experiments: Fool's Gold
1) To set up your area, have the small bowl and place the squirt bottle beside it.
2) Add your vinegar to the bottle. You may add a few drops of food colouring as J wanted.
3) Ask your preschooler to squirt the vinegar into the bowl.
4) Ask them to describe as best as they can, what is happening.
Fool's Gold Baking Soda Reaction
My daughter gets excited every time we do any experiment that involves fizzing.
For this experiment, you will want to ensure that you explain that real gold does not fizz and so what they had was not real- hence fool's gold.
Also explain as best as you can that whenever baking soda mixes with vinegar, it fizzes. Thanks for allowing me to share with you today!
More St. Patrick's Day Activities
If you teaching a St. Patrick's Day themed lesson then you might enjoy including one of these activities to follow up with this science experiment  in your pre-K or kindergarten classroom.
St. Patrick's Day Bingo – Free printable bingo game for a St. Patrick's Day theme or party in your preschool, pre-k, or kindergarten classroom. Includes both a black and white and a color version!
St. Patrick's Day Play Dough Counting Mats – Free St. Patrick's Day theme play dough mats to help your kids develop number sense and fluency within ten. Includes 11 printable color mats for you to use in your play dough center.
Books for St. Patrick's Day– Here are ten of my favorite St. Patrick's Day books to read aloud to young children in preschool or kindergarten.
St. Patrick's Day I-Spy Activity – Your kids are going to love this Rainbow I-Spy bottle for St. Patrick's Day! Shaking the bottle and searching for the objects hiding in the rainbow is only half the fun, I also created a printable that will help your kids practice identifying beginning sounds.
Growing Green Shamrocks for St. Patrick's Day– Here is a fun St. Patrick's Day book and a science activity to help children learn about what seeds need to grow.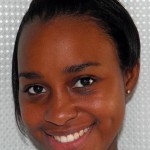 BIO: Alecia is the author of Learning 2 Walk where she shares other fun preschool science experiments as well as preschool sensory activities that she does with her 2 children. You can find her on Pinterest, Facebook and Instagram.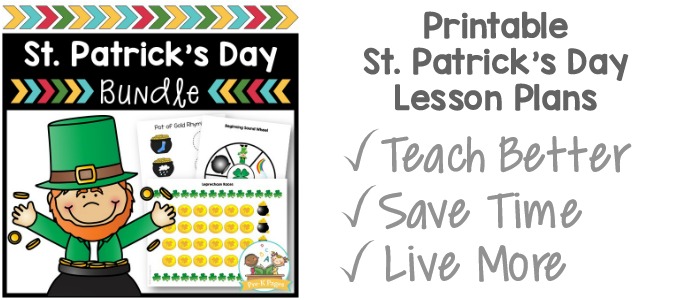 More St. Patrick's Day Ideas