Do you use sensory bottles in your classroom? Your kids will love these mesmerizing glitter sensory bottles, and they're easy to DIY!
This sensory bottle recipe is so easy, you can make a bottle in just a few minutes for hours of fun and calming goodness. That's a good return on investment if you ask me!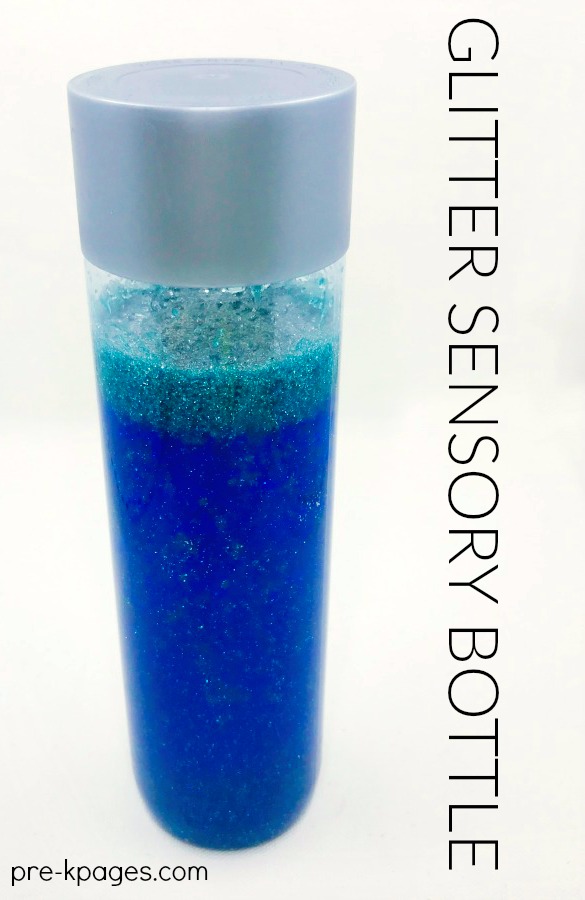 DIY Glitter Sensory Bottle
Put some of these glitter bottles in your self-regulation station as a tool kids can choose if they need help calming down. When kids shake the bottle, they can watch the glitter swirl around and around inside, which captures their attention and helps them focus more on regaining control of their emotions.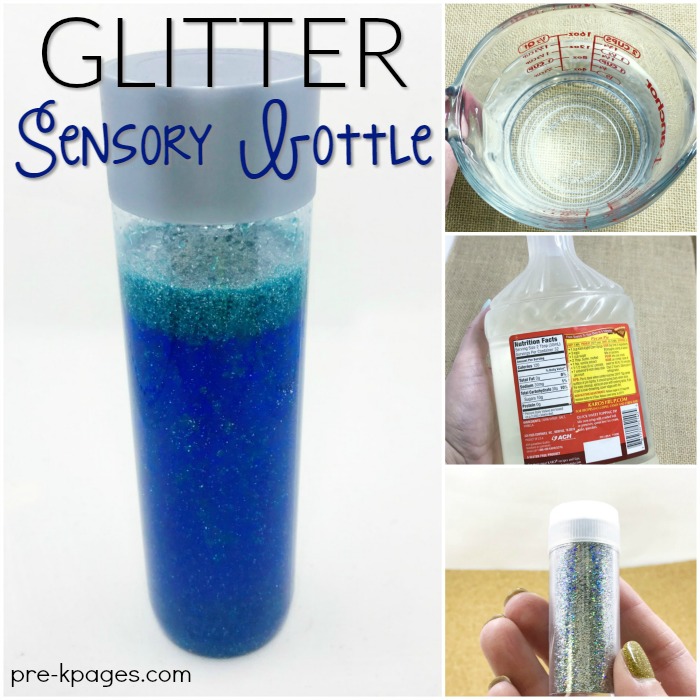 Glitter Sensory Bottles Ingredients
When combined, these ingredients create a sparkly, swirling effect that you just won't be able to stop looking at. Seriously, forget the kids – you'll want one of these for yourself!
If you make a bottle in every color, then your kids will have more bottles to choose from in your self-regulation station. A child who is having a difficult time calming down can often be distracted when invited to make a choice, such as choosing his or her calming glitter bottle.
Ingredients
How to Make Glitter Sensory Bottles
First, add the warm water, Karo syrup, and liquid glitter watercolors to the bottle, close the lid, and shake well.
The amount of each ingredient used will depend on the size of your container. For a 12 oz. bottle I used 1 cup Karo syrup, 1 cup warm water and several drops of liquid glitter watercolors. You will need to adjust your ingredients to correspond to the size of the container you use.
Next, add the fine glitter to your liking, close, and shake. You may decide you need more glitter.
When your bottle has the desired consistency, sparkle, and color, you can use E6000 to seal the lid shut.
7 More Glitter Sensory Bottle Ideas
More Sensory Resources –
Supporting Sensory Needs in the Classroom
7 Truths Every Teacher Should Know About Sensory Processing
Calming Strategies Tool Kit
Yoga for Kids
Follow my Sensory Play board on Pinterest for more great ideas!