A sensory bin is typically a plastic tub or a large container of some sort filled with materials and objects carefully selected to stimulate the senses. A sensory bin can be filled with a large variety of different materials such as shredded paper, water beads, water, sand, and more.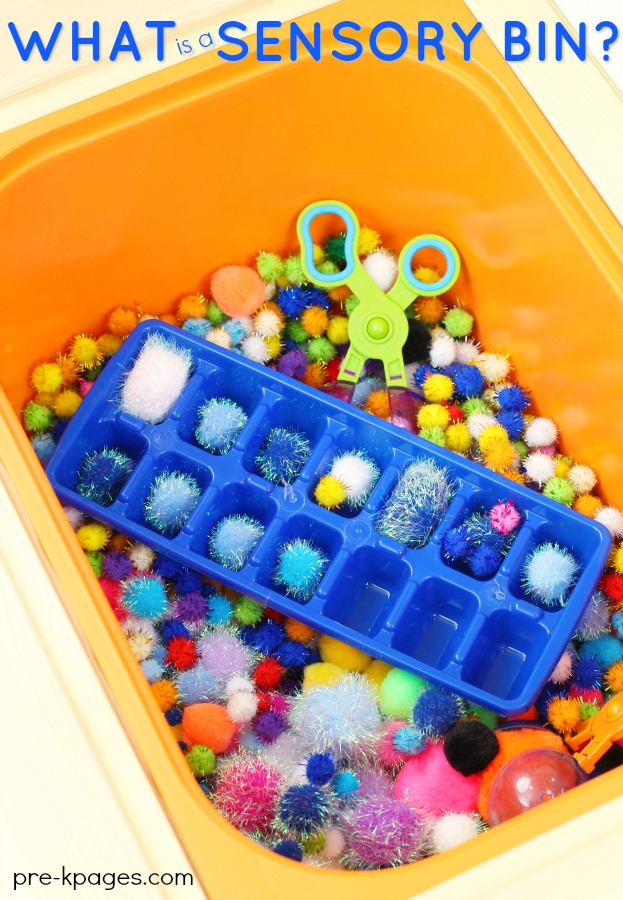 What is the purpose of a sensory bin?
A sensory bin can provide opportunities for children to stimulate some or all of the following senses:
Visual (sight)
Auditory (hearing)
Tactile (touch)
Olfactory (smell)
Gustation (taste)
What age are sensory bins good for?
Sensory bins are a wonderful tool to introduce to toddlers.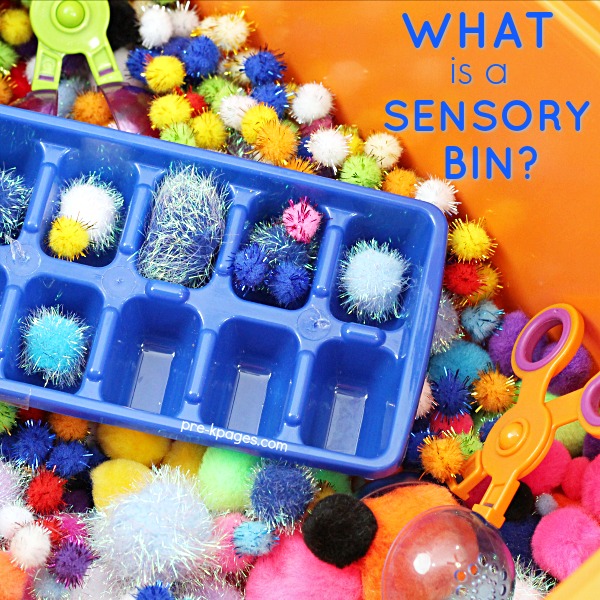 How to Make a DIY Sensory Bin for Toddlers & Preschoolers
Early childhood programs and centers often purchase sensory bins from educational supply companies. But simple plastic storage containers, such as those used for under the bed storage, are just as effective as commercial sensory tables.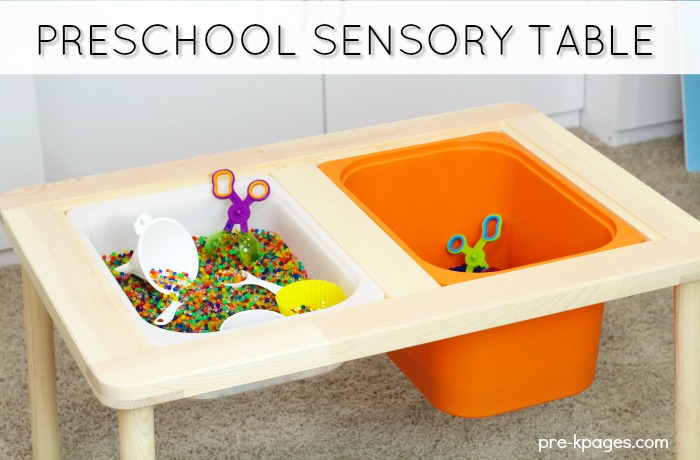 More recently, I purchased this children's table from IKEA (Flisat) that works perfectly as a sensory table for preschoolers and it was less than $50; much more affordable than the educational supply company prices.
Several years ago I made a sensory tub for my classroom with plumbing pipe (PVC) and a plastic storage container from my local home improvement store. The total cost of the materials was less than $20.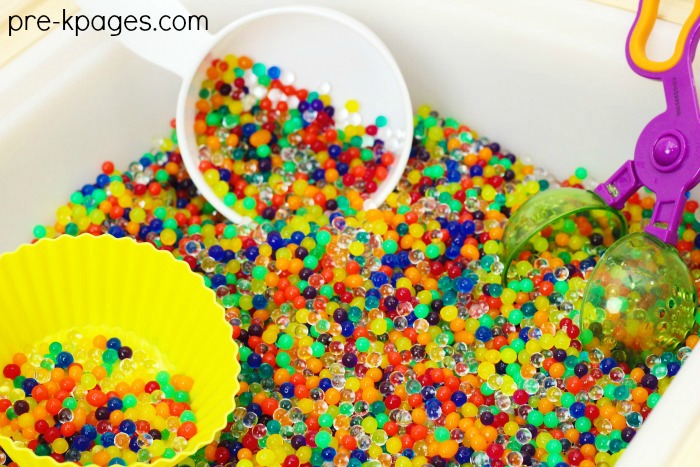 If you have a small space and don't have room for a large bin or full-blown sensory table, plastic dish tubs from the dollar store also work well as individual sensory bins. Dish tubs make great sensory bins because you can stack them on a shelf on in a cupboard when they're not being used.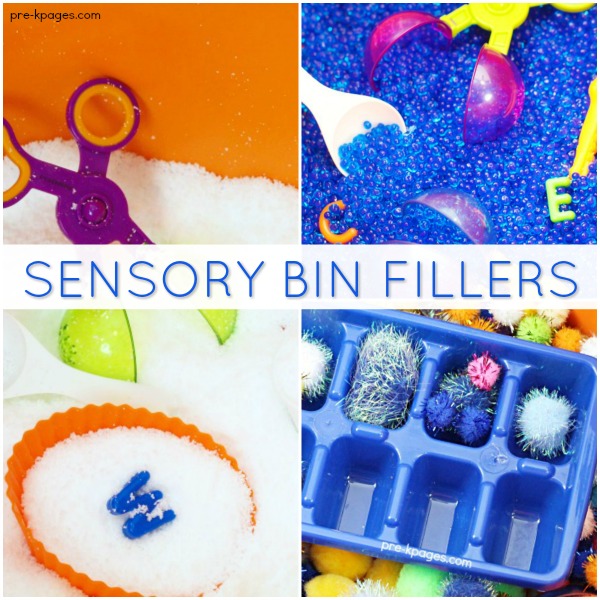 What Do You Put Inside a Sensory Bin?
The possibilities for sensory bin tools and materials you can use to fill sensory bins are endless! Here are just a few of my favorite sensory bin fillers listed for you below.
Colored Rice (use rubbing alcohol and food coloring to color)
Colored Pasta
Beans
Pom-Poms
Shredded Paper
Cotton Balls
Water with ice cubes for winter unit
Strips of holiday wrapping paper and bows for holiday unit
Dirt with plastic gardening tools, plastic pots
Dirt with plastic snakes and bugs
Easter grass and plastic eggs with surprises hidden inside
Oats
Corn
Wheat
Packing peanuts
Feathers
Birdseed
Buttons
Various sizes of gourds for fall
Colored chickpeas
Some early childhood programs prohibit the use of food items in sensory bins for various reasons. Others prohibit the use of certain items such as shaving cream and water beads for safety reasons. Whatever type of program or setting you work in, it is always wise to use your best judgement when it comes to the materials you put inside your sensory bins.
More Sensory Bin Ideas