Time to nestle down for winter with a fun read-aloud and literacy activity all about hibernation. Time to Sleep is a delightful book for preschoolers. And, we can even build early literacy skills with it, too. This activity supplements a winter theme or bears theme.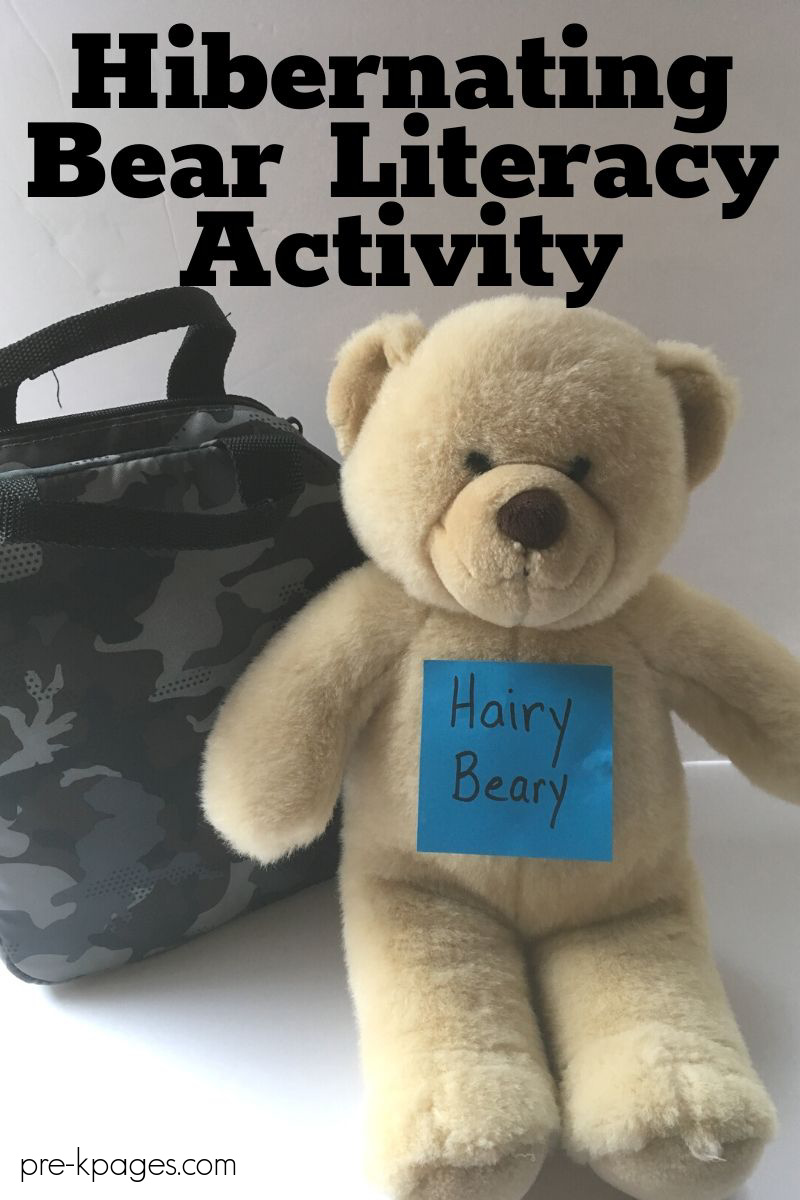 Hibernation Book and Literacy Activity
Literacy skills covered in this activity include:
listening responsively to a book
identifying details in a story
sequencing story events
identifying rhyming words
Materials Needed
Time to Sleep by Denise Fleming
Small suitcase or backpack
Collection of small objects (i.e. brush, cup, eraser, toy car, etc.)
Small table
Paper and pencil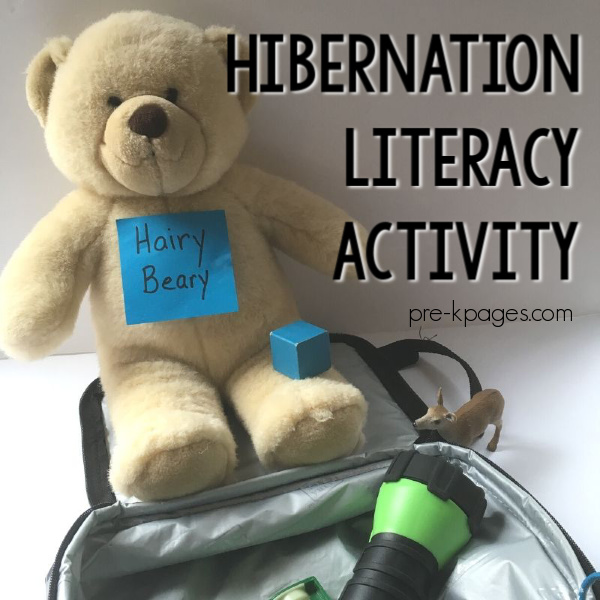 The Book: Time to Sleep
Enjoy reading the book several times throughout the week with the children.
Gather the students together and show them the front of the book. Read the title and ask the students to tell you how they get ready for bedtime.
Ask the students to listen and watch for different animals getting ready to sleep/hibernate for the winter as you read the book aloud.
On one repeated reading, you can emphasize sequencing by asking the students whom each animal told about winter coming. For example, Bear told Snail and Snail told Skunk. The students could each pretend to be a character and tell the others winter is coming, too.
During another reading of the book, discuss where different animals sleep for the winter. Some sleep underground, some in trees, and others in caves.
Finally, on another reading experience you can ask the students to name the signs they see or hear that winter is on the way through the information the author/illustrator shares with us in the book.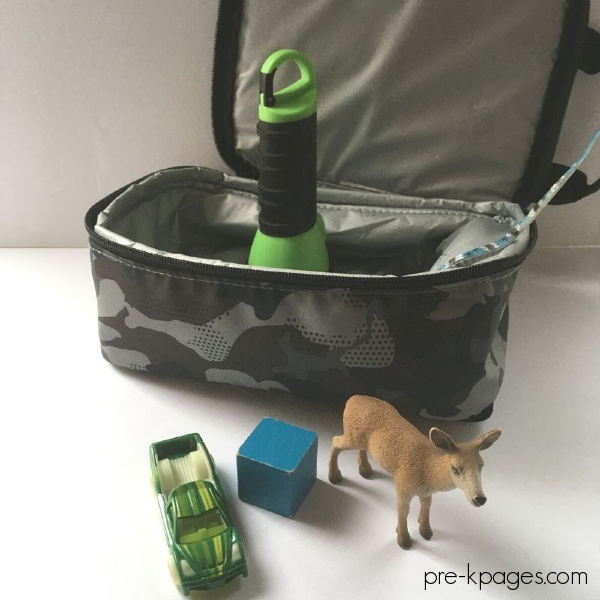 Hibernation Rhyming Activity
Recognizing rhyming words in a hands-on playful manner reinforces phonological awareness.
Setting Up the Activity
Place a stuffed bear or other hibernating stuffed animal on a small table next to a small backpack or suitcase. Gather a variety of small objects or pictures of objects so that there will enough to give one to each student. Also, create a list of rhyming words for each object you collect. For example, if you gather a mitten, a cup, and a brush then your rhyming word list could include words such as bitten, pup, and hush.
Starting the Activity
Give each student an object you have collected to hold during the activity.
Introduce the stuffed animal friend to the students. You may even choose to give him or her a rhyming name. Your intro may sound like, "Good morning boys and girls. Today Hairy Beary is joining us. He is about to hibernate for the winter and needs to pack away some of his belongings. We are going to help Hairy Bear pack for hibernation. Hairy Beary is going to call out a word and if you have something that rhymes with that word, please come and give it to him to pack."
Begin to call out words and have students bring up the items to the suitcase or backpack one at a time based on matching rhymes. For example, "Hairy Beary needs to pack something that rhymes with bitten (mitten). Who has something that rhymes with bitten?" Repeat until everyone has had a chance to participate.
Extensions, Variations, and Modifications
1. Extend the learning and place the materials in a learning center for students to repeat the activity.
2. Let the students generate a rhyming word for the object they are holding.
3. Practice beginning sounds instead of rhyming words with this same activity.
For more hibernation activities, check out these resources in our store.
Hibernating Animals Literacy Activities
Hibernating Animals Math Activities
Contributed by Jodie, the creator of Growing Book by Book. She believes that we can meet the needs of all our growing readers. She guides you through developmentally appropriate book lists, reading activities, circle time ideas and literacy-building tips for young children. Check out her Book Activities for your favorite pre-k titles. You can also connect with her on Facebook and Instagram.