Hibernation is a fun scientific winter theme to teach in preschool. We can extend this learning by creating a process art hibernation habitat! Students will explore materials and review vocabulary during this invitation to create a place for their animals to sleep for the winter.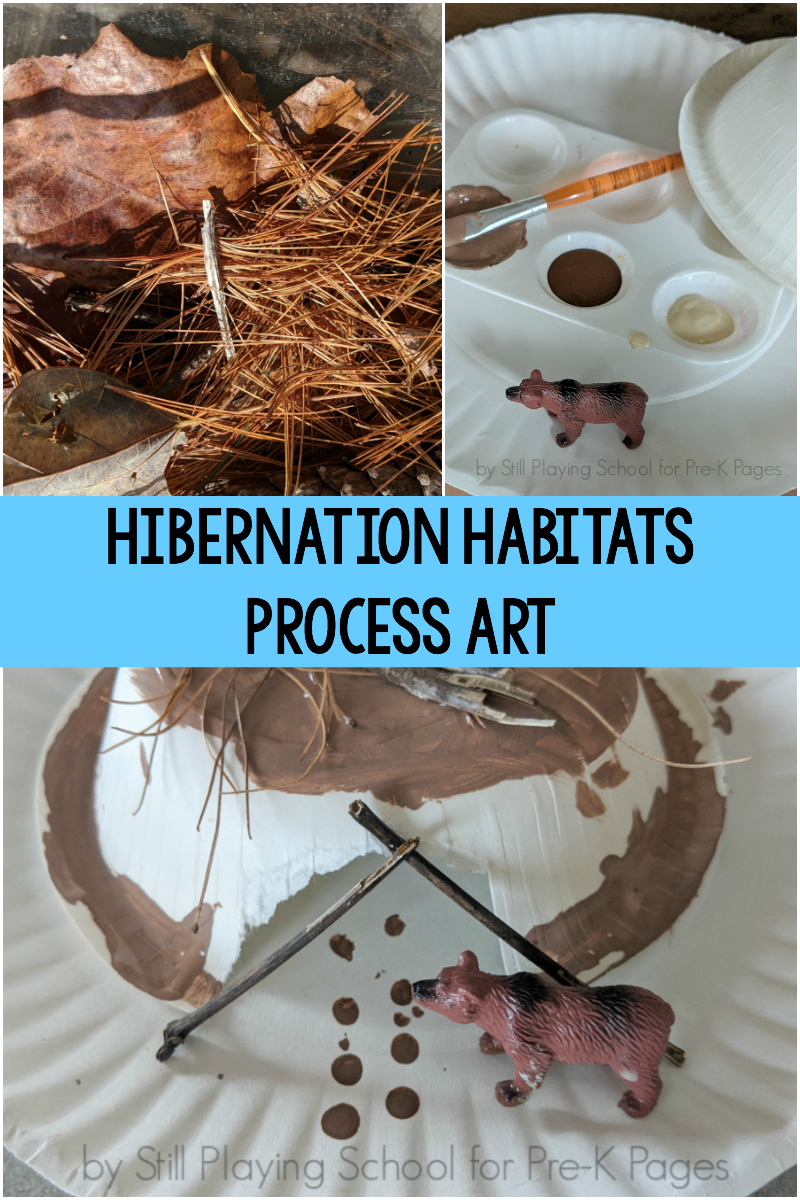 Hibernation Habitate Process Art
Process art centers around the process involved in creating instead of the end result or product. All the children's habitats will look different and no teacher sample is provided. Instead, teachers present information and materials about hibernation that may inspire children.
You may want to use:
Plastic toy animals, animal stickers, or printed pictures (Be sure to offer animals that actually hibernate!)
Paper plates, cups, bowls
Construction paper
Cardstock
Paint
Glue
Stapler
Natural materials (We gathered ours on a nature walk!)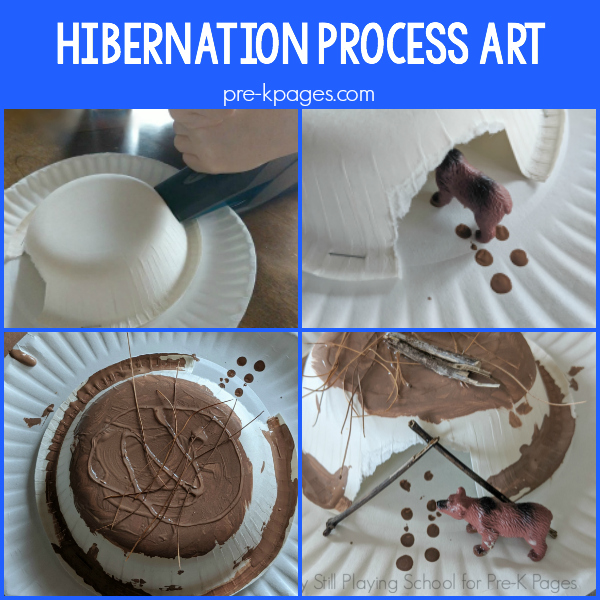 Creating Hibernation Habitats
To inspire process art based around a theme, begin by showcasing the materials to the children. Remind them of the theme. "I've added some of the nature materials we've collected on our walks to the art center as well as some animals that hibernate!"
Then release your expectations that they must try this project. They may still choose to paint at the easel instead. Chances are, some children will want to explore hibernation through art. They might ask for more materials as they create. Be open to following their lead.
As you can see from the pictures, we had one child choosing to paint with the animals! I heard lots of great conversation such as, "May I use the stapler myself?" and "After this is a project, it can become a toy!"
Process art transforms into dramatic play that reinforces what we've learned in science. You can see how process art bridges all subjects in preschool.
To stimulate more discussion and ideas for creating, read one of these books about bears and hibernation.
Contributed by Devany LeDrew, a former kindergarten teacher who writes at Still Playing School where she shares play based learning activities. She spoke about process art in the Soar to Success Summit 2019. Follow Still Playing School for more engaging educational ideas on Facebook, Instagram, Pinterest, and Twitter!