Have you ever told a child to "make good choices" to improve their behavior? How did that work out for you? Most teachers struggle with challenging behaviors such as this on a daily basis.
Making good choices is a lot like learning how to tie shoes for young children; it's a skill that develops gradually over time as they mature. Young children in preschool and kindergarten need lots of modeling and support when it comes to learning how to make good choices. They don't intend to make bad choices; they just need more practice and support making good ones.
These are some tips that will help you support your students as they learn how to make good choices.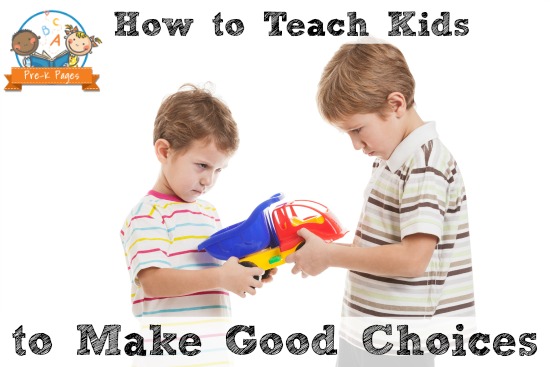 Welcome to the challenging behaviors book study. For those of you just joining us, the details about the book study can be found here.
It's never too late to join the book study! Because it's a virtual discussion the posts will always be available to you. Karen at Prekinders has put together a book study guide that lists all of our book studies and includes links to each discussion.
The book Teaching with Love and Logic by Jim Fay and David Funk was used as a resource for this post. I encourage you to read this book if you would like to learn more about how to empower children and help them learn how to make good choices.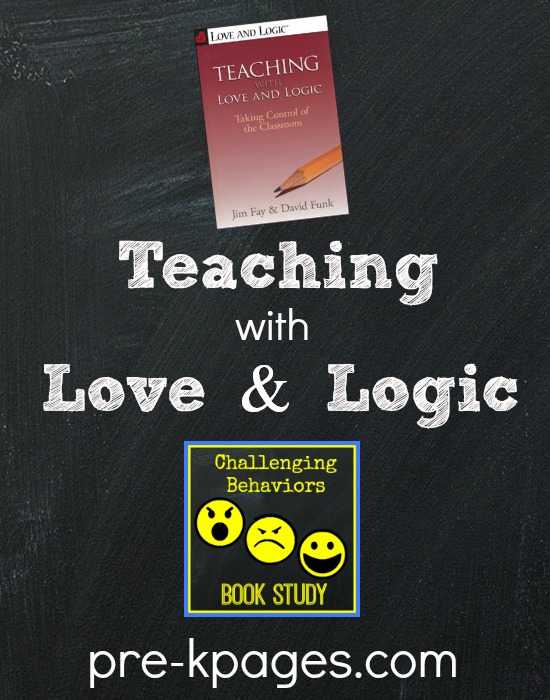 What is Love and Logic?
Love and Logic is a very simple philosophy, it's all about developing stronger relationships with children. In the book Teaching with Love and Logic, the authors show us how creating stronger relationships with students can lead to more cooperation and a more rewarding teaching and learning experience for everybody.
Basically, Love and Logic shows you how to avoid power struggles and offer choices to children. Instead of controlling children's behavior and making all their choices for them, Love and Logic empowers children to make their own choices. When children feel empowered they learn more, bottom line. They learn more because less time is spent trying to control their behavior.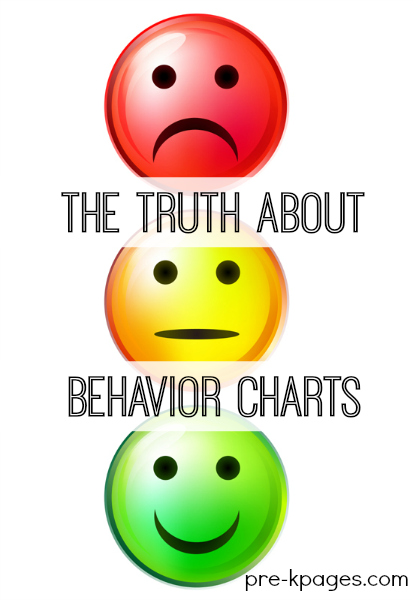 I'm going to be perfectly honest with you here- those cute little behavior charts hanging on the classroom wall that use cards, tickets, or clothespins to broadcast to the world who is and isn't making good choices are tools that control children's behavior. They don't change children's behavior, they just track the behavior. The kids who are "good" are always on "green" and the kids who aren't are always on "red" and nothing ever changes. Valuable learning time is wasted remembering to move clips and fill out charts. If you're looking for a way to work smarter instead of harder Love and Logic allows you that freedom.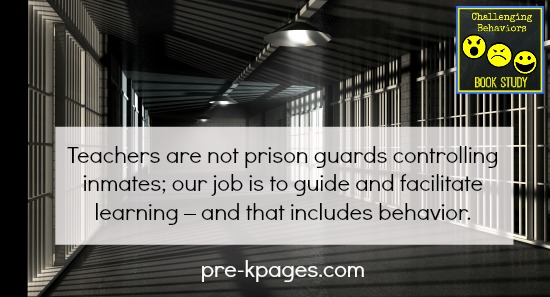 Do you know what other population gets controlled in that way? Prisoners. Inmates in prisons are told when to eat, sleep, and shower. Inmates don't get to make choices; all of their choices are made for them. Many inmates are in prison because they had difficulty making good choices. Do you see a pattern here? As teachers, we are not prison guards controlling inmates, our job is to guide and facilitate learning – and that includes behavior.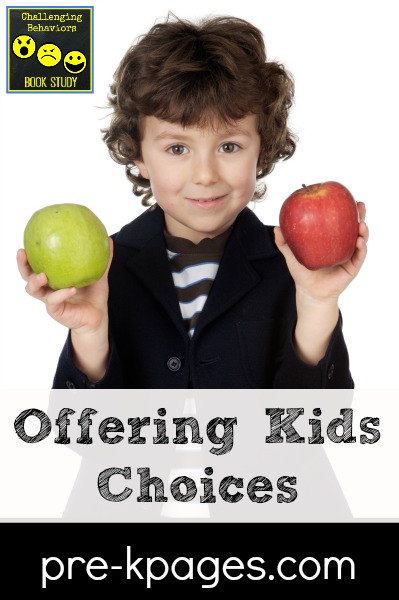 How to Offer Kids Choices

Now that you know what Love and Logic is all about here are some ways you can use it in your classroom to help your students make good choices.
Making a demand: Share the cars!
Offering a choice: Would you rather have the blue car or the red car?
"When we offer kids a choice instead of making demands, no power struggle begins. When we make a demand we own the wise choice, leaving the child with only one way to win the power struggle- by making a foolish choice. When presented with wise choices the child will be successful and feel empowered."
You can empower children by offering them choices throughout the day, not just when behavior issues arise. For example:
Would you rather sing Old MacDonald or Twinkle, Twinkle Little Star?
Would you rather read No, David! or Mrs. Wishy Washy?
Would you rather use crayons or colored pencils?
By offering small choices you are making deposits in a "savings account" from which you can later make withdrawals. Simply put, offer small choices throughout the day and when it comes time to offer a bigger choices involving behavior you will have already established a predictable routine that sets kids up for success.
Enforceable Statements for Better Behavior
Enforceable statements are invitations instead of demands. When you demand that a child does something they may refuse because they feel controlled, but when you invite them to do something they are much more likely to do it. Here are some examples:
Demand: Stop playing in the bathroom!
Enforceable statement: I'll be taking everybody who is ready to the playground in a moment.
Demand: We're not going to lunch until it's quiet!
Enforceable statement: We'll go to lunch when its quiet. That's ok, I can wait.
What to Do if Kids Don't Make Good Choices
Avoid making demands (Stop talking!)
Avoid making threats (If you don't stop talking you're going to time out!)
Avoid power struggles (arguing "Yes you did!" "No I didn't!")
Offer choices (ones you can live with)
Use logical consequences
I love this quote from page 20,
"You can't make people angry and sell them something at the same time."
Think of your students as customers and you're trying to sell them something- learning! They're not going to buy it if they're angry with you, are they?
Teaching with Love and Logic has so much more to offer, these tips are just a brief glimpse into a philosophy that I have embraced with great success for many years. I invite you to explore it with an open mind and adopt these techniques into your classroom.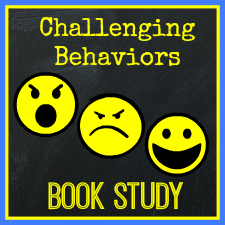 More Preschool Behavior Resources