Making spider patterns is a fun and effective way to teach patterning skills to your preschool or kindergarten kids. It adds an element of excitement to this hands-on math activity!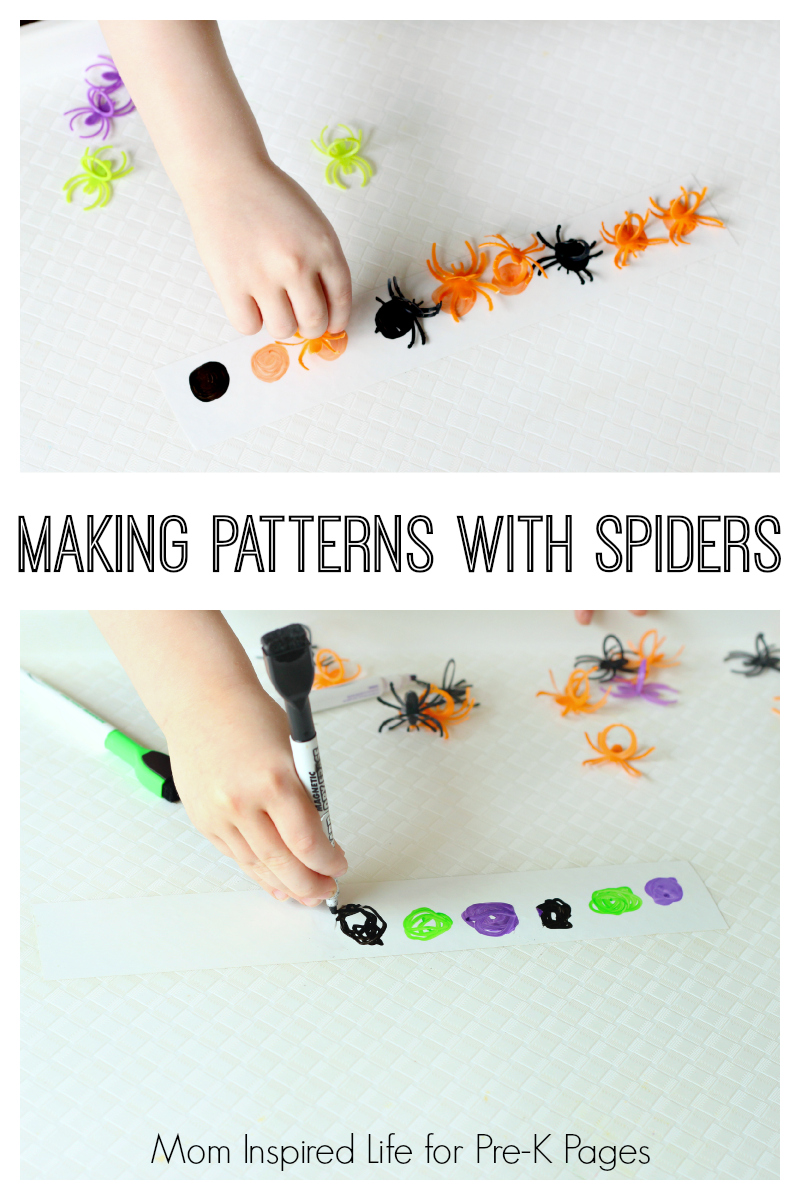 Spider Patterns
I am always looking for fun things I can use as manipulatives for learning activities, so when I found spider rings in the dollar store I knew they would be perfect for a fun math activity.
While participating in this spider activity, children can explore what patterns are, how to complete a pattern, and how to make patterns of their own. The patterns can be as simple or complex as you would like and can be tailored to the specific needs of each child.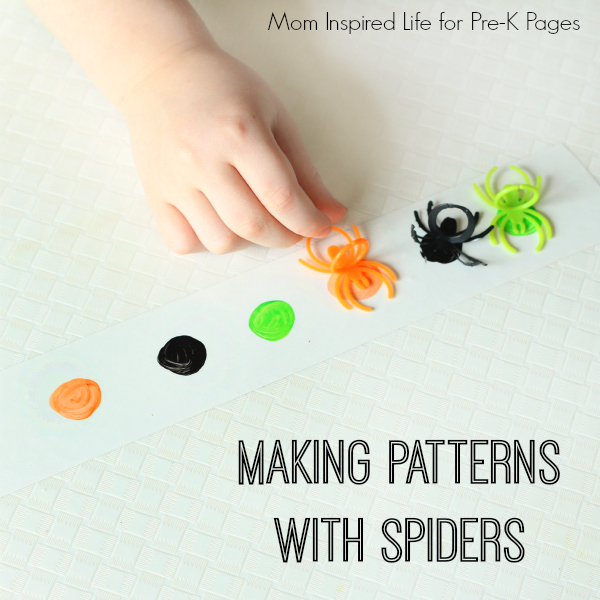 Setting Up the Activity
Supplies Needed:
Cut a strip of the tape off and stick it to your learning surface. It peels off easily and leaves no residue. It can even be repositioned several times. (*Test your surface area first.)
Lay out all of the spider rings next to the tape.
Start your first pattern by drawing circles on the strip of tape.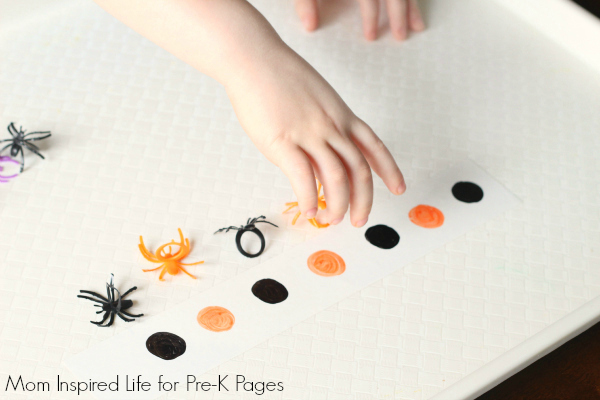 Making Patterns with Spiders
I started by drawing a simple AB pattern on the tape strip and repeated it several times. Then I invited my son to match the spiders up to the pattern.
After matching the spiders to several different patterns I created, I then started a pattern on the strip and asked him to repeat it several more times.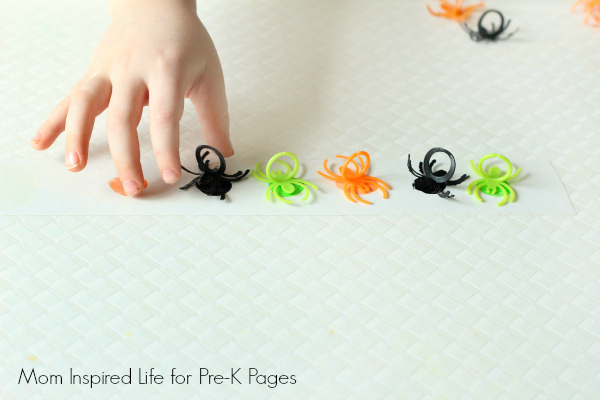 Eventually, he requested to use the dry erase markers to make his own pattern on the strip. I thought this was a great idea and let him do so. He decided on the colors and pattern he wanted to use and then drew it on the strip. He matched the spiders to his pattern and then repeated it a couple more times with the spiders.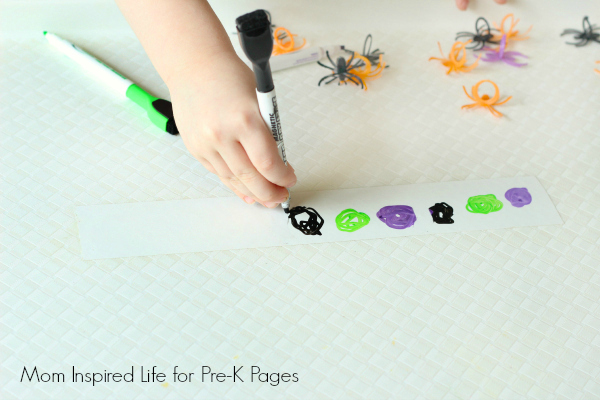 The dry erase tape and markers added some extra excitement to this activity. My son really enjoyed erasing the patterns and making new ones. I think adding a few strips of the tape and dry erase markers to a math center would be an excellent invitation to for students to create and explore patterns of their own!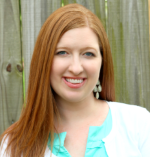 BIO: Danielle is a former elementary teacher, a mom of two, and now shares learning activities at Mom Inspired Life. Check out her huge list of alphabet activities and make sure you subscribe to her newsletter to receive activities straight to your inbox! You can also follow her on Facebook, Pinterest, or Instagram.
Here are a few other spider-themed activities—
Spider Fine Motor Activity
Fine Motor Spider Web Activity
Spider Play Dough Invitation
Spider Web Yarn Painting
More Spider Activities