My children love simple but engaging activities for fine motor practice. This spider-themed activity is a perfect example as they get to cut, thread, bend, and glue with the extra bonus of having a rather cool spider to play with when they are done! (Use this activity for a Halloween theme or a nature theme.)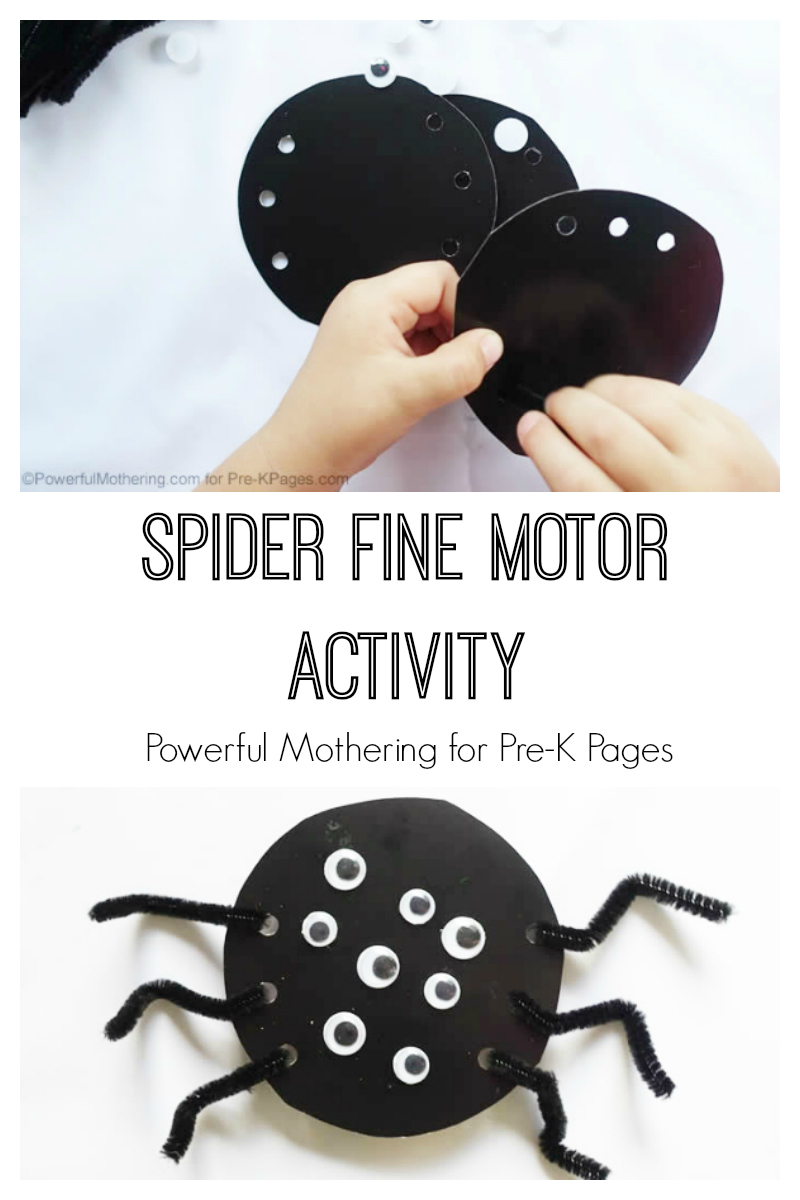 Spider Fine Motor Activity
To make this fine motor spider activity for preschoolers you will need:
black cardstock paper (Black craft foam could also work.)
some googly eyes
glue
chenille craft stems (cut into 4 for legs)
hole punch
Trace something round to draw circles on your card (a large mug perhaps) and cut out the circles. Older children can cut these themselves. Use your paper punch to make holes on the sides for the legs.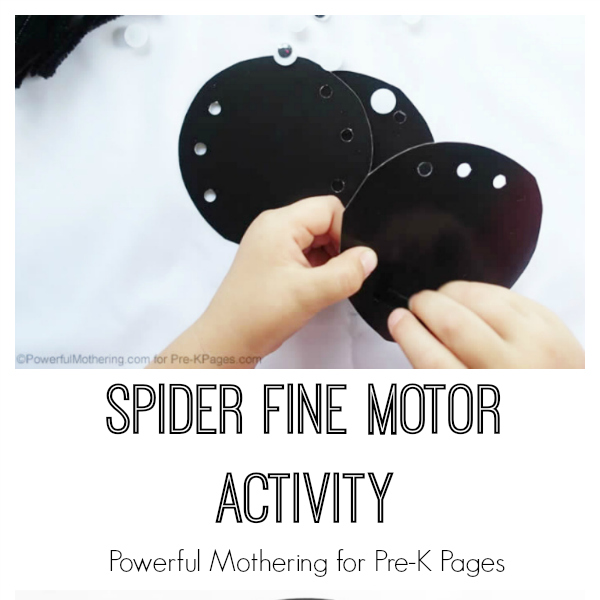 Invite the children to create their spiders! Thread those craft stems through the holes and bend to secure. If you choose, bend again to more resemble legs.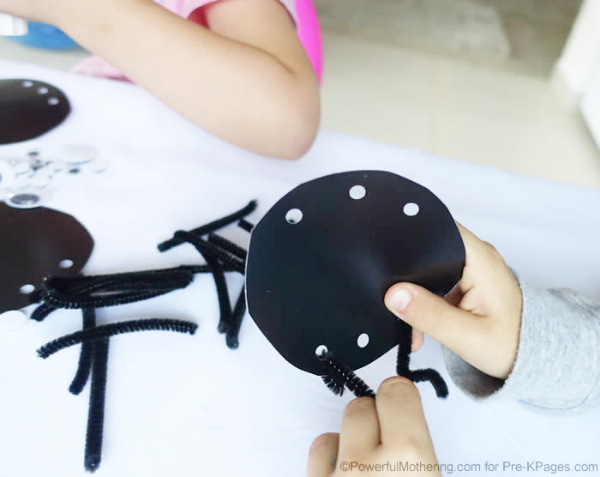 Threading and manipulating the chenille craft stems will help children gain more control over the small muscles in their hands. These fine motor skills are important for writing, tying shoes, and other important life skills.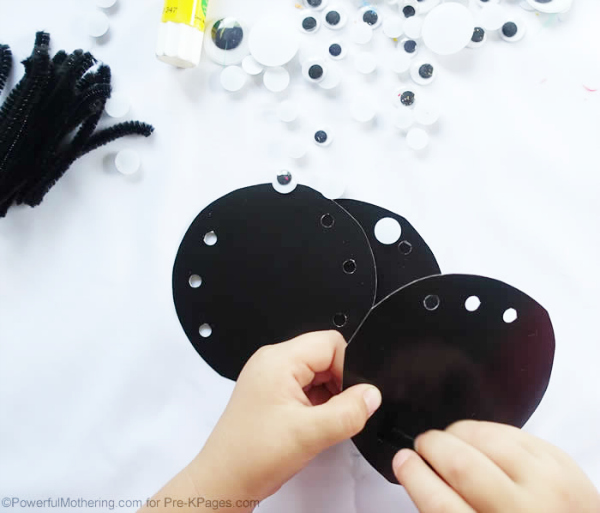 Glue eyes on the top of your spider. We used a glue stick but white school glue would work better. Carefully controlling and applying the glue develops fine motor skills, too.
Once dry, display your spider creations or string them up in a corner! We have ours stuck to a window in the kitchen. Use yarn to create a web for the spider, too!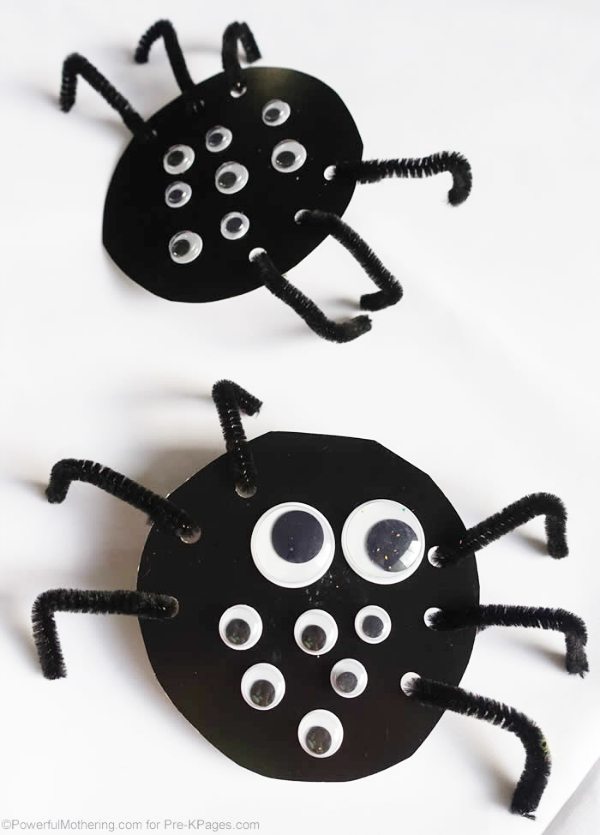 BIO: Do come visit Nicolette on her blog at Powerful Mothering. She loves to share simple and easy crafts, activities, printables, and learning ideas for babies, toddlers, and preschoolers! She is also a co-author of 99 Fine Motor Ideas.
More Spider Theme Posts—
Spider Web Gross Motor Activity
Making Patterns with Spiders
Fine Motor Spider Web Activity
Spider and Halloween Activities
More Spider Activities