A name chart is an important part of any early childhood classroom. Here is how you can make an easy and inexpensive name chart for your classroom that can be used for a variety of purposes.
You can use this name chart for check-in in the morning or place it in your writing center to support emergent writing skills.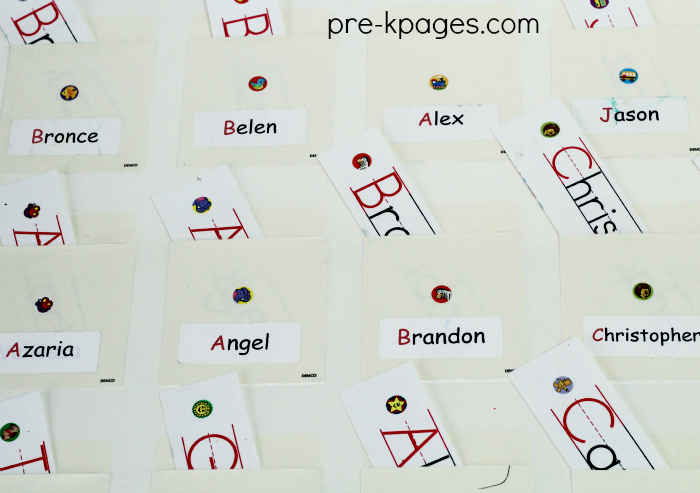 How to Make a Name Chart
I make the name chart pictured above each year. It can be used to store student name cards, promote name recognition, name writing, and serve as an attendance taking tool.
You will need the following supplies to make your own name chart for your classroom.
Poster board
Library pockets (self-adhesive are best)
Glue stick (if you are not using self-adhesive library pockets)
Address labels
Small stickers
Laminating film
X-acto knife
Name cards
To make your name chart, first, you will need to attach the pockets to the poster board. It's always best to add several extra pockets just in case you get new students throughout the year.
Next, type your student's names on your address labels in the same font you will use for their name cards (more details about name cards can be found here); add a small sticker next to each child's name, making sure there are no duplicates.
Then, laminate your chart and use the X-acto knife to cut open the library pockets at the top.
Place the chart in or near your writing center so the name cards will be easily accessible to your students when they need them.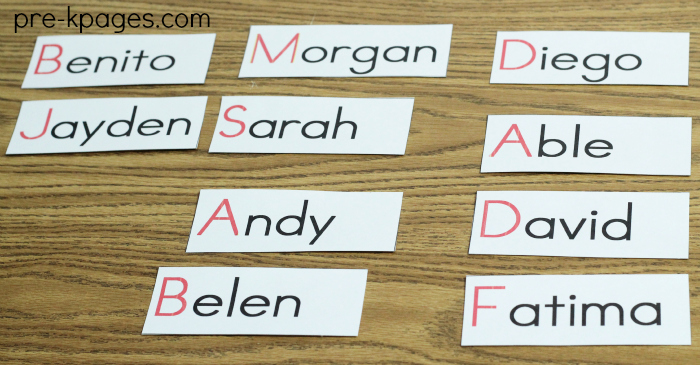 How to Use a Name Chart
I place the name cards on a table. As students enter the classroom each day, they to find their own name cards and place the cards in the corresponding pockets on the chart.
When it's time to take attendance, I can tell who is absent by making note of any name cards that remain on the table. This helps students recognize their names and helps me take attendance at the same time.
Each pocket on the chart is labeled with the child's name as well as a small, round sticker. You can assign each student a specific sticker at the beginning of the year. The symbol on that sticker is then placed next to the child's name whenever it appears in print in the classroom such as on cubbies, BEAR books, and the word wall.
The name cards are also used as a model whenever students want to write their names. For example, when a child wants to write his or her name on something he did in the writing center, he can get his name card to use as a model.
Watch the Video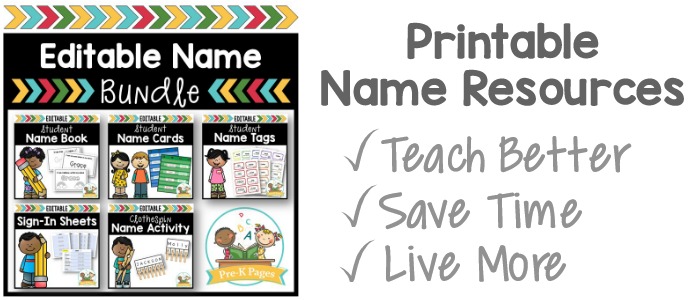 If you like this teaching tip, check out my membership site, The Teaching Tribe, where teachers just like you are connecting to save time, teach better, and live more.
More Teaching Tips