Preschool, Pre-K, and Kindergarten printable handbook of frequently asked questions from parents. A printable resource to make your job easier!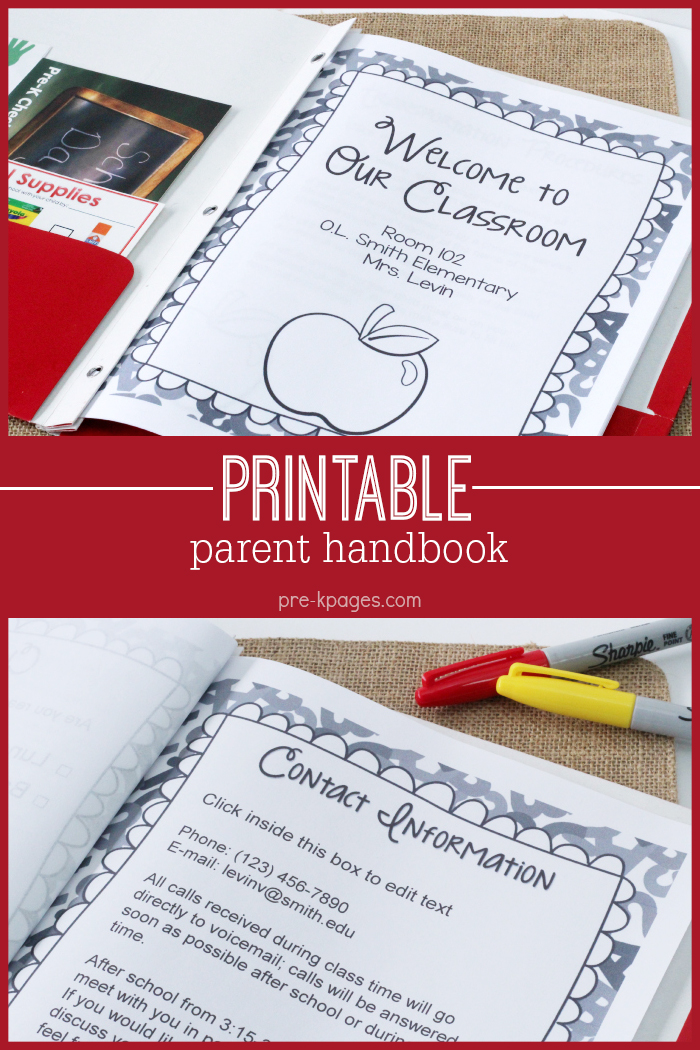 Frequently Asked Questions from Parents
Is the beginning of the school year stressful? Are you bombarded by parents asking the same questions over and over? You are not alone! Planning and preparing for the beginning of the school year can be overwhelming, especially for teachers of younger grades.
During those hectic first few days of school you're juggling a million different tasks at once like soothing a crying child, helping students find a seat, tying shoes, when you're approached by a parent who has questions. Does this situation sound familiar? What should you do? You're the teacher, it's your job to communicate with parents, but you also have a million other things to take care of. In your effort to please everybody and juggle all of your duties at once you forget to include one crucial piece of information and your year gets off to a rocky start.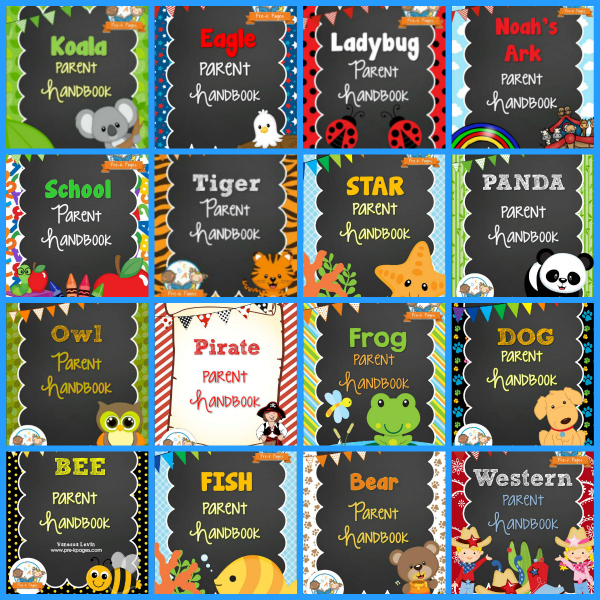 Parent Handbook
Parents of young children- especially first time parents or parents of children who are attending school for the first time, have many questions at the beginning of the year such as:
How do I pay for meals in the cafeteria?
Does my child need a backpack?
Will my child have homework?
And many more!
Parent Handbook Video Tour
Based on my many years of experience as a classroom teacher I have created a packet of information you can customize and give to parents on or before the first day of school. The printable pages are in black and white so you can easily reproduce them on a copy machine.
The information contained in this packet will help make the beginning of the year less stressful for you, your students, and their parents.
Here is a PowerPoint Tutorial video in case you have questions about editing the parent handbook: PowerPoint Template Tutorial
Parent Handbook Video
The Parent Handbook Packet will help you:
Communicate effectively with parents
Prepare in advance for new students who enroll later in the year
Put parents at ease by showing them you have anticipated their questions
Win parents over from the start by showing them you are well prepared and organized
Designed to meet the specific needs of Pre-K and Kindergarten teachers, these ready made Parent Handbook Packets in PowerPoint format include:
Example welcome letter to students and families
Back to School Checklist
38 pages of Frequently Asked Questions – simply type in your own text to personalize the document!
** Note to Purchaser: You cannot change the layout or template of the document. This file is offered in PowerPoint format to allow you to easily add text to each slide for personalization. Please make sure you can add text in your version of PowerPoint and you don't have a Read-Only version. If you do not have PowerPoint or do not know how to use PowerPoint please do not purchase this product. **
Please read the Product FAQ's before you make a purchase. Upon purchasing you will immediately receive a download link to retrieve your product. Please note all orders are sent digitally; you will not receive anything in the US mail.
More Teaching Tips from Pre-K Pages