You might think that pattern blocks and pattern block mats are just for teaching your preschool, pre-k, and kindergarten students to identify shapes and practice fine motor skills. Did you know that pattern blocks are an important part of early math development in preschool?
Pattern blocks can actually help your little learners build a strong foundation for learning geometry later.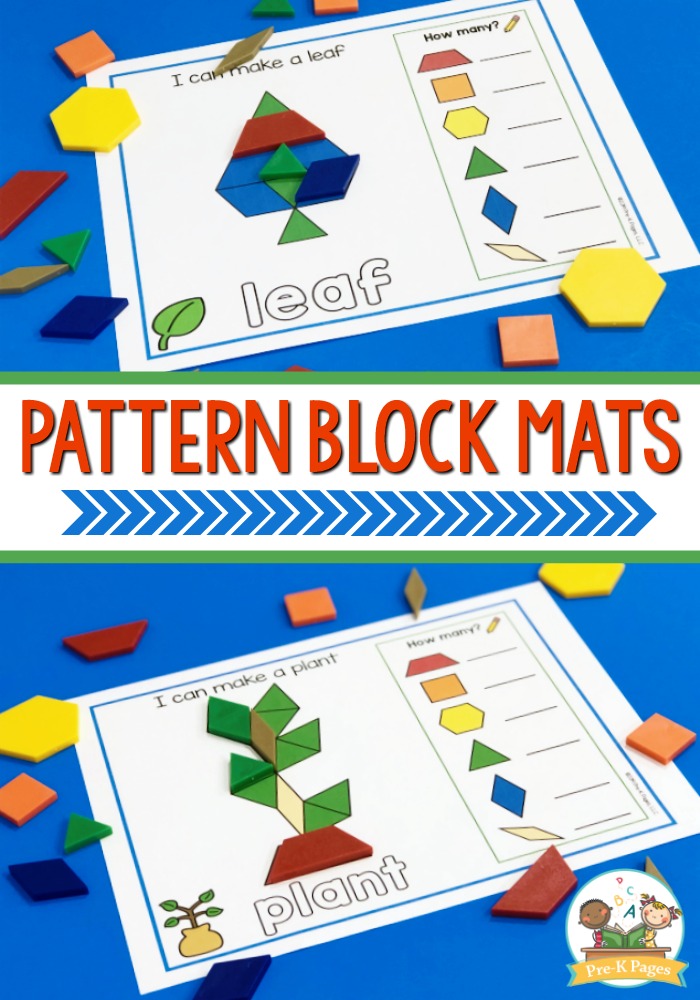 Why Use Pattern Blocks?
If you haven't tried pattern block mats in your classroom yet, your kids are in for a real treat – they're going to love them!
When it comes to teaching your kids about shapes, problem solving, spatial skills, and even symmetry – pattern blocks are a must.
According to National Council of Teachers of Mathematics (NCTM), interacting with pattern blocks helps young children begin to problem solve.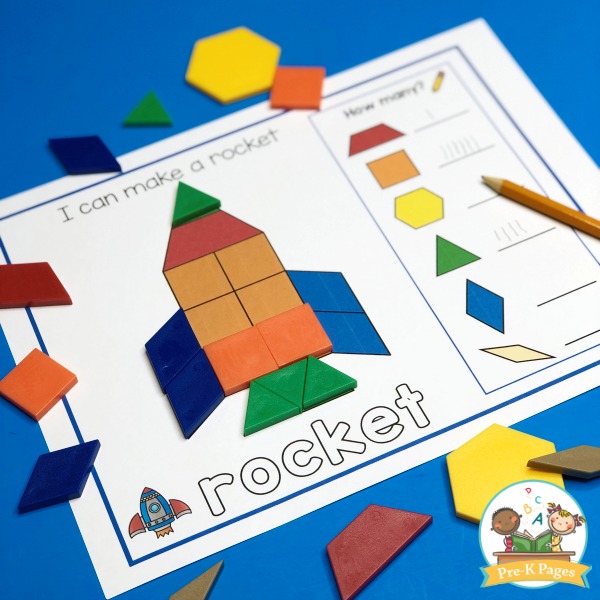 Consistent use of pattern blocks in the early childhood classroom can help develop these important math skills:
Recognize and describe two-dimensional shapes
Comparison
Visual Discrimination
Recognize and describe three-dimensional shapes
Angles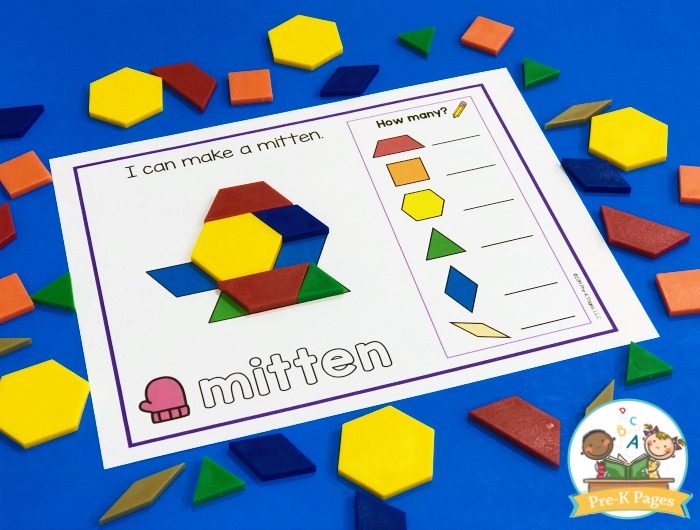 Pattern Block Mats
If you're looking for hands-on learning activities that will keep your kids on-task and and engaged, then you need pattern block mats in your teacher life!
Add pattern block mats to your math centers or small group time in preschool, pre-k, or kindergarten.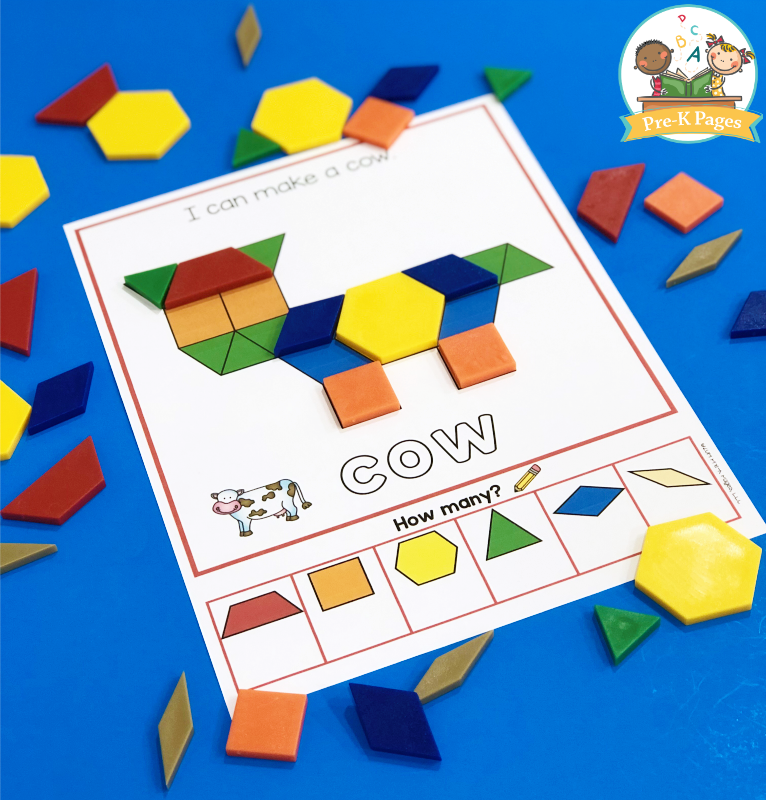 Here's everything you'll need to get started: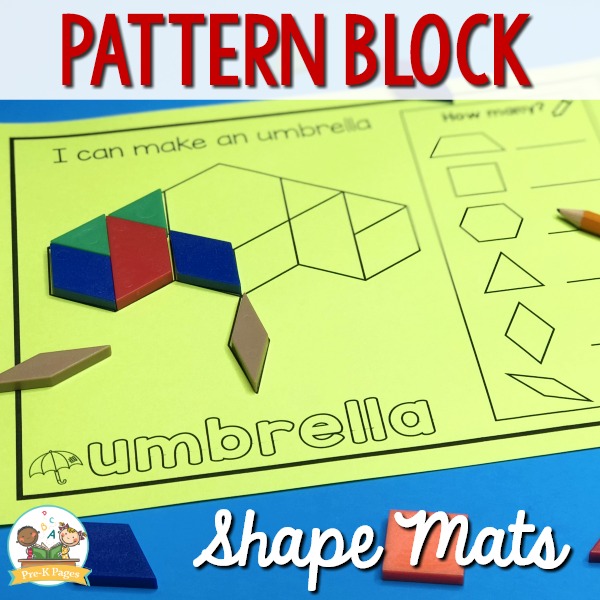 How to Get Started with Pattern Blocks
To get started, just print out these pattern block mats (choose from seasons, holidays, or themes), laminate, and start building – easy peasy!
The printable mats are available in color, but there's also a black and white version you can print on colored paper or as-is to save ink.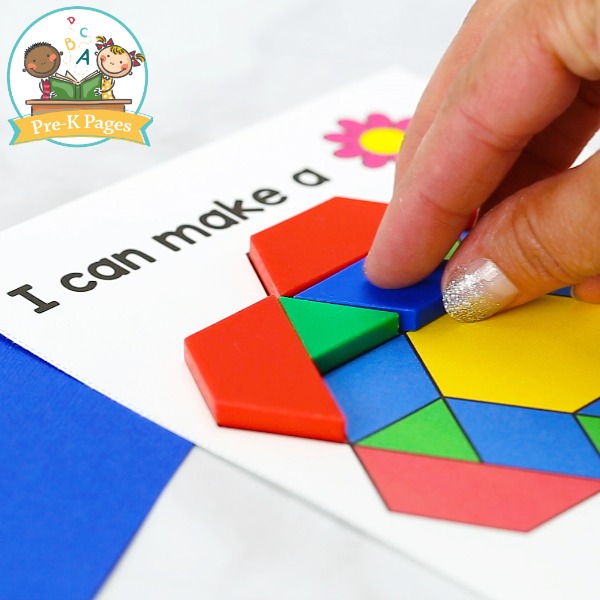 You can use plastic or wood pattern blocks, choose the ones that best meet your needs and those of your students.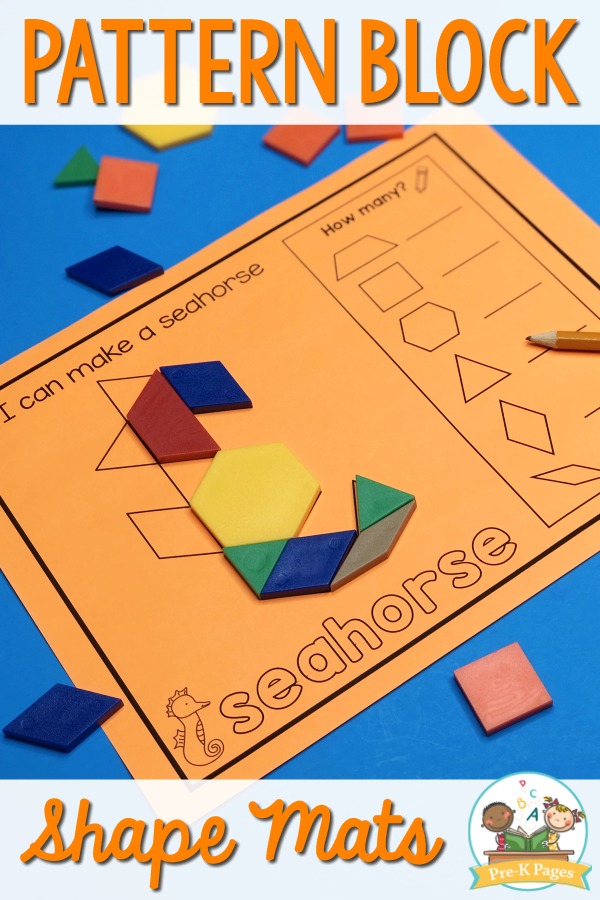 How to Use Pattern Block Mats
You can use the season, holiday, or theme pattern block mats during your small group time. Just give one mat to each child in your small group, place the blocks in a basket or container that is within easy reach, and invite them to start matching and building.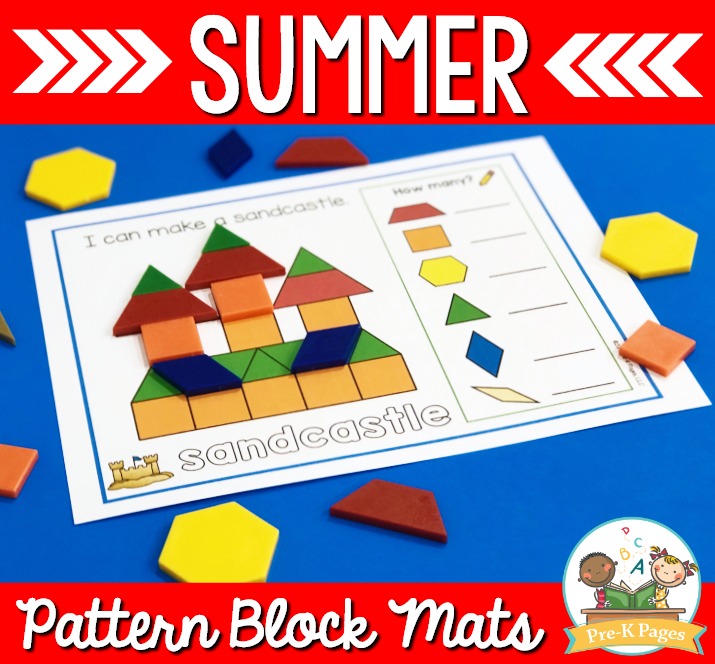 Kids can place the pattern blocks directly on their mats to start. As they begin to develop their pattern block skills, they may choose to recreate the designs shown on their mats directly on the table using the mat only as a visual guide.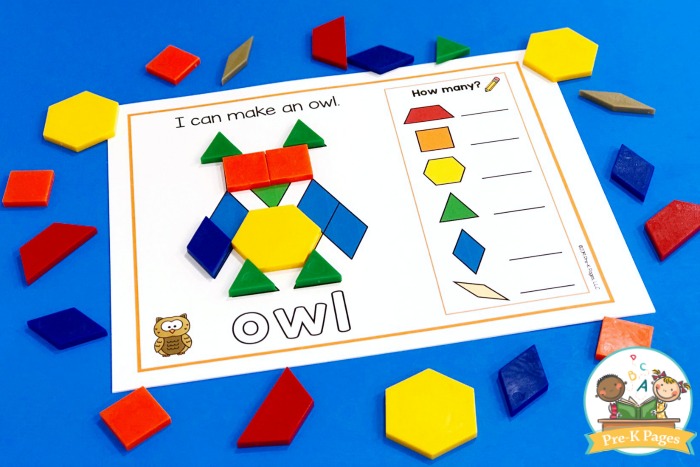 The color mats provide both color and shape support, while the black and white mats are a little more challenging because they only offer one method of support.
Eventually, your kids will begin to create their own designs with the blocks in the math center, without the use of the mats.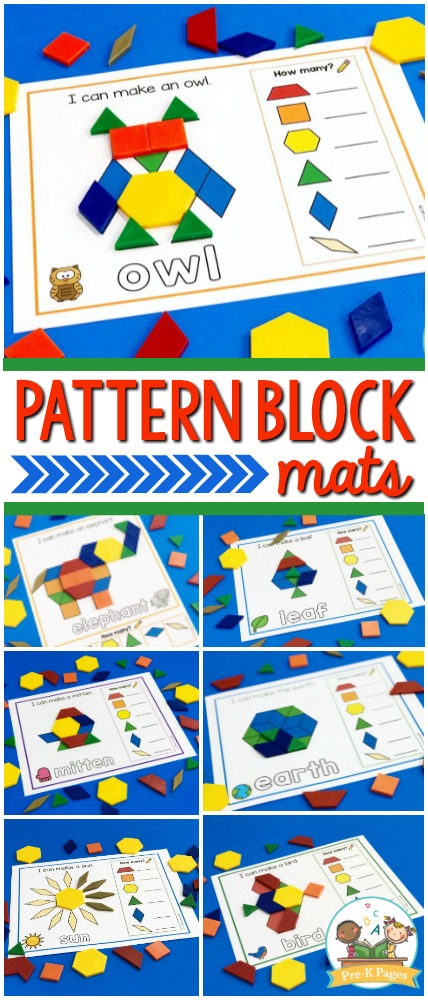 More Math Ideas